The Indian government has awarded contracts for 31 oil and gas developments through the third Discovered Small Fields (DSF-3) competitive bidding round, in what was the country's largest-ever offering of areas with known oil and gas accumulations.
State-controlled Oil & Natural Gas Corporation (ONGC), Indian Oil Corporation (IOC) and private sector giant Vedanta — parent of Cairn Oil & Gas — were among the key players to win multiple areas.
ONGC signed deals for six offshore contracts areas — three for fields in the Arabian Sea and three in the Bay of Bengal, the company said on Friday.
The company won four of these six contracts as a sole bidder, while the other two were awarded in a partnership with IOC, the company noted.
"In the six DSF-3 blocks awarded to ONGC... an investment of 150.77 billion rupees (US$1.89 billion) is planned towards development in the blocks," it added.
India's largest private-sector operator, Cairn Oil & Gas, signed up for eight oil and gas contracts from the same DSF-3 offering, the company said.
"Of the eight blocks won by Cairn Oil & Gas, five are offshore — in the Cambay, Kutch, Mumbai and Krishna Godavari basins - and three are onshore — two in Assam and one in Madhya Pradesh," the operator said.
The company noted that the eight blocks are expected to produce up to 84 million barrels of oil equivalent over the next decade or two.
Cairn Oil & Gas deputy chief executive Prachur Sah said the awards "give an impetus to achieving the [company's] goal of doubling production capacities and contributing 50% to India's domestic crude basket".
"The partnership is a reaffirmation of our commitment to increasing our capacity to 500,000 barrels of oil equivalent a day, while simultaneously contributing towards economic prosperity across Indian states," Sah said.
The winners for additional DSF-3 tracts are said to include relatively smaller domestic players, according to industry sources.
Contract areas
A total of 11 onshore, 20 shallow-water tracts and one deep-water contract area were offered by the Indian government as a part of the DSF-3 offering.
The onshore blocks are located in the Assam Arakan belt and the Rajasthan, Cambay, Vindhyan and Krishna Godavari basins.
The offshore acreages are located in the Cauvery, Cambay, Kutch, Mumbai and the Krishna Godavari basins, Upstream understands.
The discovered small fields offered are relatively modest finds that could not be developed economically in the past by Indian state-owned players such as ONGC and Oil India Limited.
Development of the fields is seen as key to Prime Minister Narendra Modi's plan to reduce oil imports by as much as 10% during the next few years.
Previous DSF rounds
India over the past six years has held two rounds of its DSF acreage offerings, which resulted in the award of 54 blocks and attracted $1.76 billion-worth of investments.
The DSF policy features a single licence for conventional and unconventional hydrocarbons, a revenue-sharing model with more attractive tax rules, no upfront signature bonus and pricing and marketing freedom for operators.
In 2019, India approved the award of 23 contract areas as a part of its DSF-2 round. A total of 25 contract areas were offered by the Directorate General of Hydrocarbons in August 2018 for this bid round that comprised 59 discovered oil and gas fields. ONGC won five blocks, while OIL gained two.
A total of 15 contract areas were awarded to private sector players in the DSF-2 round.
India in 2016 launched the DSF-1 round that comprised 46 contract areas with 67 discovered oil and gas fields across nine sedimentary basins.
A total of 30 onshore and offshore fields from DSF-1 were awarded to 20 companies in 2017 — this bid round had attracted 134 bids from 42 companies, including five foreign players.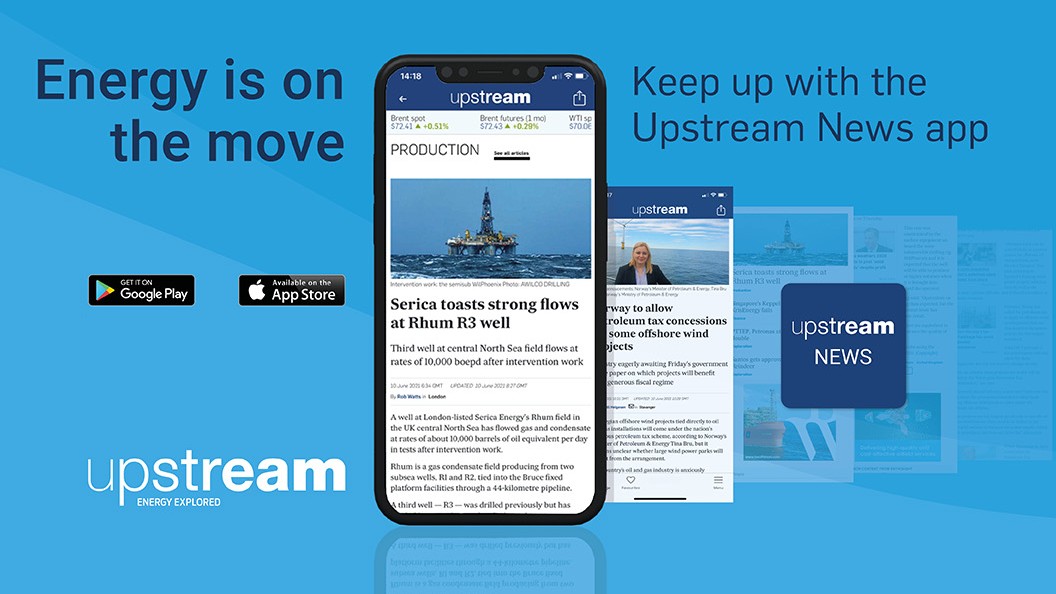 Stay a step ahead with the Upstream News app
Read high quality news and insight on the oil and gas business and its energy transition on-the-go. The News app offers you more control over your Upstream reading experience than any other platform.