Canadian junior Reconnaissance Energy Africa has wrapped up an important seismic shoot in northern Namibia that will help define targets for a multi-well wildcatting campaign set to start in early 2022.
To date, the company has drilled two stratigraphic wells on petroleum exploration licence (PEL) 73 to determine the subsurface geology of the previously undrilled Kavango basin.
These types of wells are not designed to explore for oil or gas, but they do provide insight into whether an area's geology can support the generation of hydrocarbons (from source rocks) and has the necessary structures (reservoirs and seals) to house hydrocarbons.
ReconAfrica's two wells Kawe 6-2 and Mbambi 6-1 established the basin's geology and hit oil and gas shows, results which prove a working petroleum system exists in the Kavango — although a source rock was not found — but which do not prove there are commercial deposits.
When fully processed and analysed, information from the just-completed 450 line kilometre 2D low impact seismic survey (Video of low impact seismic operation in northern Namibia) will be combined with data from the two stratigraphic wells to build a geological model and identify potential drilling targets.
ReconAfrica advisor and geophysical consultant Shiraz Dhanani said the company is set to start "a multi-well drilling campaign early in the first quarter of 2022, targeting seismically defined traps and conventional reservoirs already encountered in the stratigraphic wells".
Reservoir potential
Jim Granath, a director and geological consultant at the operator, last month said at a PESGB-HGS African E&P event that Kawe 6-2 identified three potential reservoirs of Karoo-age below about 700 metres, and a further two possible carbonate reservoirs at a deeper pre-Karoo level.
The potential Karoo reservoirs could be up to about 95 metres thick with "excellent" porosity, he said, adding that Kawe-2 "did not identify a source rock".
"We didn't expect shows"
Commenting on the shows found in the well, Granath said: "We didn't expect the shows we got. We wouldn't say they are discoveries because that word is a little bit tainted, a little tricky.
"But in several respects, they do look like they're some kind of an accumulated column. Whether they're moveable (hydrocarbons) or what sort of volumes there are, has yet to be determined."
ReconAfrica said the shoot was acquired within budget and on schedule by Canadian contractor Polaris Natural Resources, with 80% of the seismic team being Namibian nationals, mainly from local communities.
Down Under Geophysical in Houston and Absolute Imaging in Calgary are handling seismic data processing, work that is due for completion by early December.
Despite coming in for huge criticism from anti-fossil fuel campaigners for exploring in Namibia's arid north, ReconAfrica said it has drilled and completed 16 solar-powered water wells for communities in the Kavango East and Kavango West regions and aims to drill six more.
Granath said one of these water wells flowed an impressive 7000 cubic metres per hour of clean water from the Karoo formation.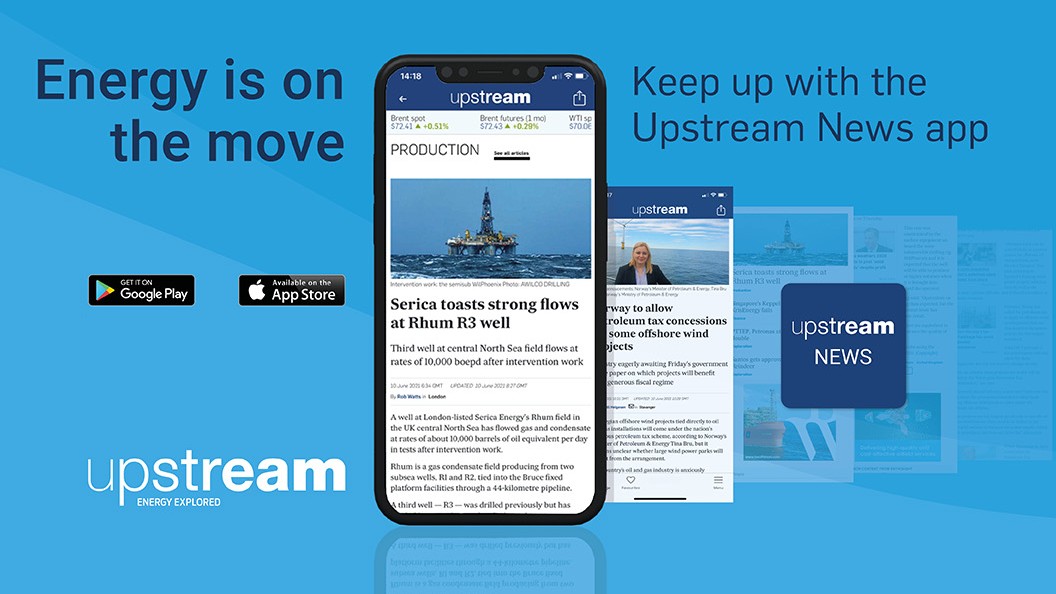 Stay a step ahead with the Upstream News app
Read high quality news and insight on the oil and gas business and its energy transition on-the-go. The News app offers you more control over your Upstream reading experience than any other platform.
ReonAfrica added that it has also hired more than 300 Namibian residents to work on its operations so far and "continues to increase the number of women hired locally".
The company has a 90% stake in PEL 73 and is partnered by state-owned Namcor on 10%.