The Barents Sea offshore northern Norway has had its fair share of setbacks in recent times for oil and gas exploration and development but there are indications the tide is turning.
The first indicator was the 2022 annual review published by the Norwegian Petroleum Directorate (NPD) in which the regulator highlighted that Vaar Energi's Lupa gas discovery in the Barents was Norway's largest find last year.
Preliminary size estimates of the discovery are between 9 billion and 21 billion cubic metres of recoverable gas, according to Vaar.
Two more discoveries were made in the Barents last year by Equinor — Snofonn Nord and Skavl Sto — while Vaar is currently drilling the Countach exploration well.
Lupa and Countach are in the same area as Vaar's producing Goliat field, and Snofonn Nord and Skavl Sto are in the Johan Castberg area which Equinor is currently developing.
These near-field discoveries, while not especially large, are a much-needed boost for an area that the NPD is promoting keenly on the grounds that the Barents has the significant undiscovered gas resources that Europe needs.
A spokesperson for Vaar Energi tells Upstream that the Lupa discovery strengthens its foothold in the Barents and, being a gas discovery, "could serve as another step towards realising additional gas infrastructure in the Barents Sea in the future".
Of a total 49 active licences in the Barents Sea, Vaar has an ownership interest in 26, of which it is the operator of 20.
The company expects to drill two exploration wells in 2023 in the Barents and two or three next year.
Vaar was prominent in this month's awards of new exploration licences, taking up 12 new blocks offshore Norway, including the PL 1196 and PL 1197 permits.
PL 1196 is located near the producing Snohvit field while PL 1197 is, interestingly, in a remote eastern location.
When asked about Vaar's rationale for heading into this remote eastern area, the company's spokesperson says Vaar "has a long-term strategy for the Barents Sea and continues to chase new opportunities for value creation both near infrastructure and in less mature areas, representing potential future developments".
Vaar is the major operator in the Barents alongside Equinor and Aker BP. Other participants in the Barents include TotalEnergies, OMV, Inpex, Neptune Energy, Wintershall DEA, Longboat Energy, DNO, Petoro, Sval Energi and Concedo.
Barents Sea potential
The NPD says the industry has been hesitant to explore for gas in the Barents because there is a lack of existing offshore production infrastructure. Snohvit is the only producing gas field and its pipeline is dedicated to the Hammerfest LNG facility.
"More gas discoveries could make development profitable, alongside investments in infrastructure to solve the transport challenge," NPD director general Torgeir Stordal says.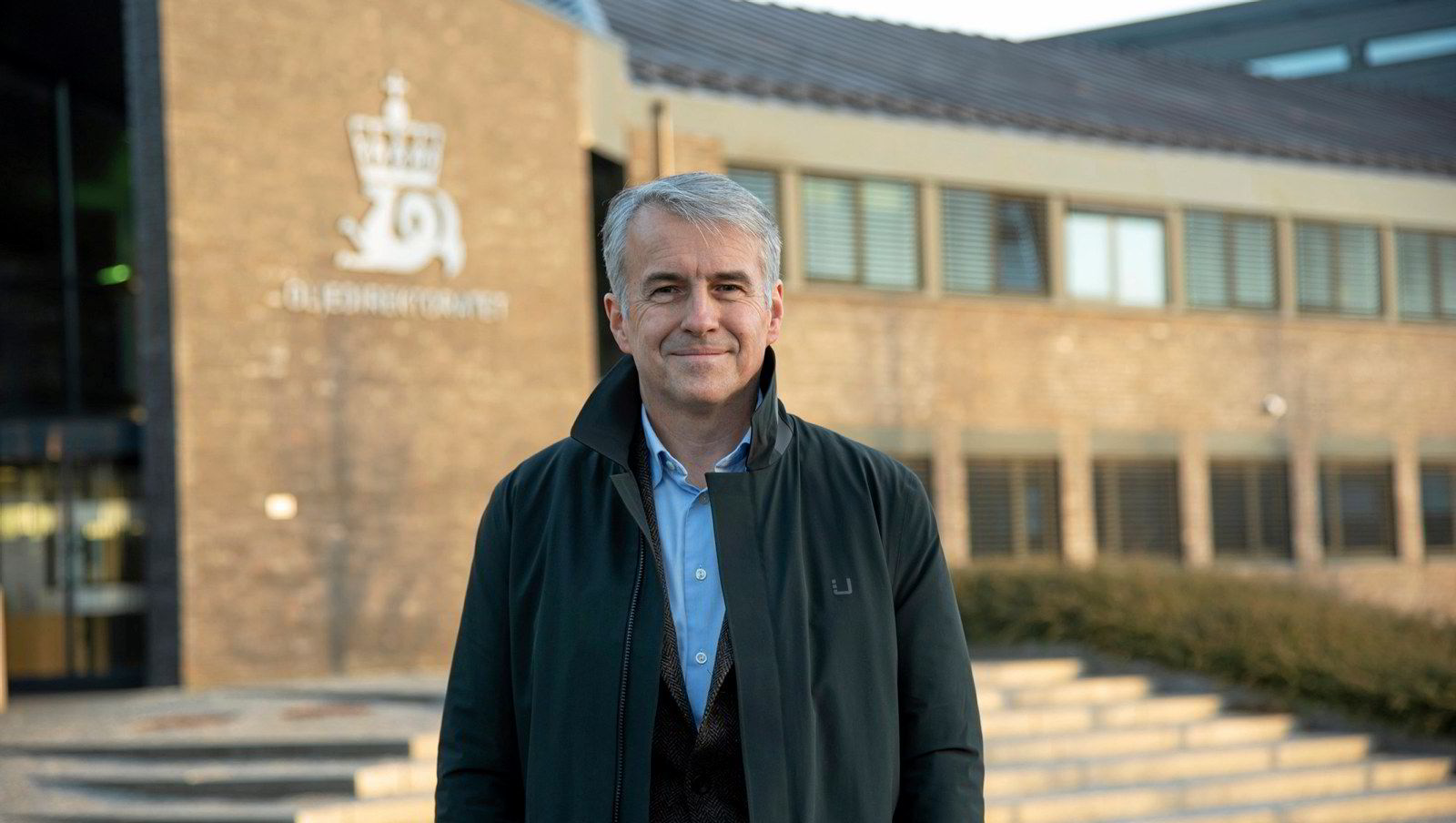 A spokesperson for the NPD tells Upstream the agency expects to see between three and five exploration wells drilled in the Barents this year.
In the whole of Norway, the NPD's expectation is about 40 exploration and appraisal wells, slightly more than last year.
The NPD's latest resource estimates show that the Barents Sea has an estimated undiscovered resource of 2.4 billion cubic metres of oil equivalent comprising 1.3 billion cubic metres of liquids and 1.1 trillion cubic metres of gas.
However, 59% of the resources in the Barents Sea lie in areas that have not been opened for petroleum activities, mostly in the north, which the NPD says has the highest probability of holding large new discoveries.
Current field developments
Equinor already has a footprint in the Barents Sea as the operator of the large Snohvit field.
It has also made large oil discoveries at Johan Castberg and Wisting, and aspires to use these two fields as hubs for long-term production.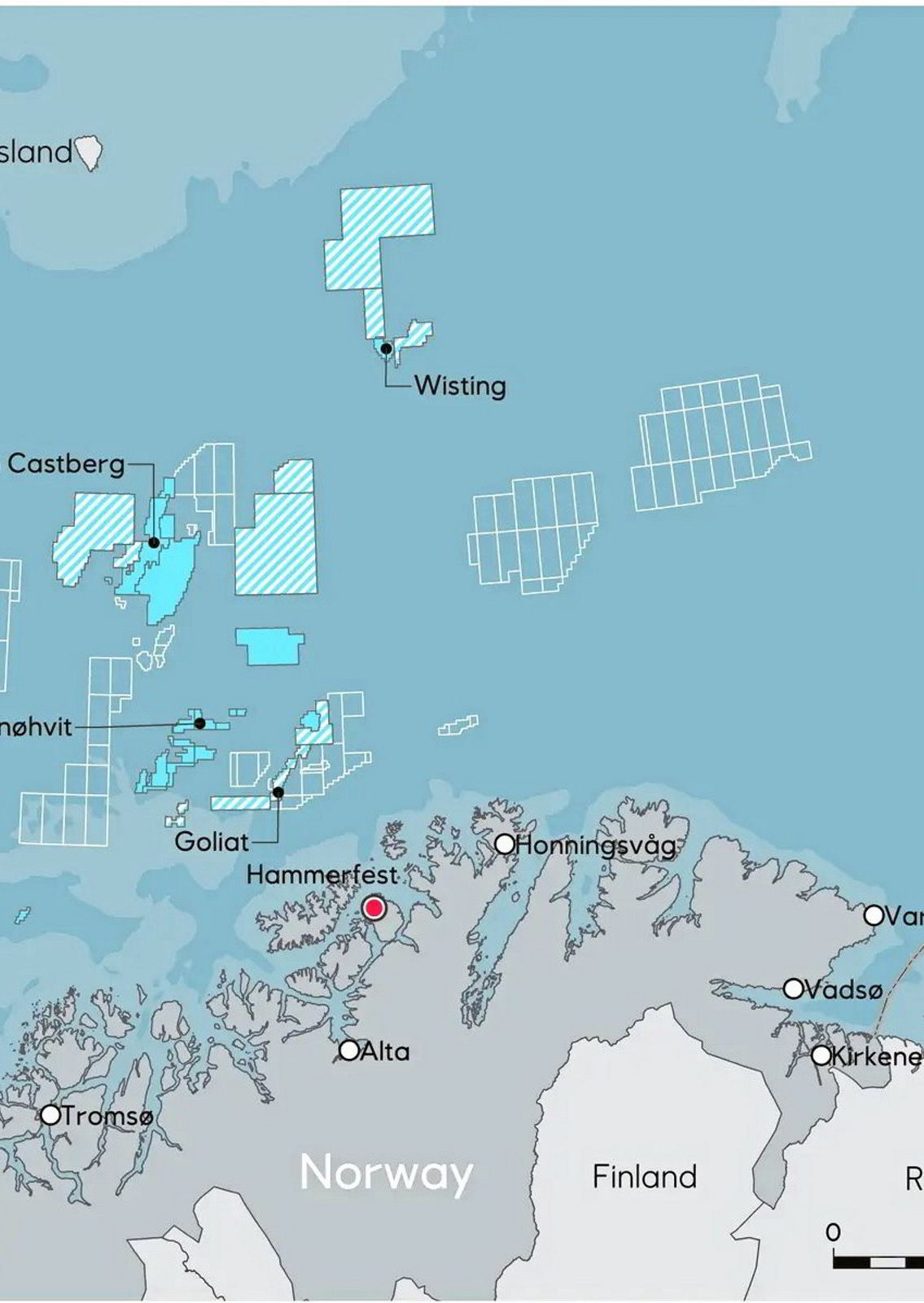 Wisting, which is understood to be the largest undeveloped discovery in Norway, was postponed in November 2022, due in part to its $10 billion price tag, stressed supply chains and Equinor's already long list of development projects.
Wisting's time will come with Equinor setting a target of 2026 for a project final investment decision on a field with estimated reserves of 500 million barrels of oil equivalent.
The Johan Castberg field is also huge, with between 450 million and 650 million barrels of oil equivalent recoverable.
The field is being developed using a large floating production, storage and offloading vessel, with start-up planned in 2024.
Johan Castberg and Wisting are crucial to Equinor's ambitions in the Barents Sea.
"Johan Castberg will open a new oil province in the Barents Sea, providing a hub for future discoveries," an Equinor spokesperson says.
"Last year we made two new discoveries [Snofonn Nord and Skavl Sto], both considered as tie-ins to Johan Castberg. We are planning additional exploration near the field in the years to come."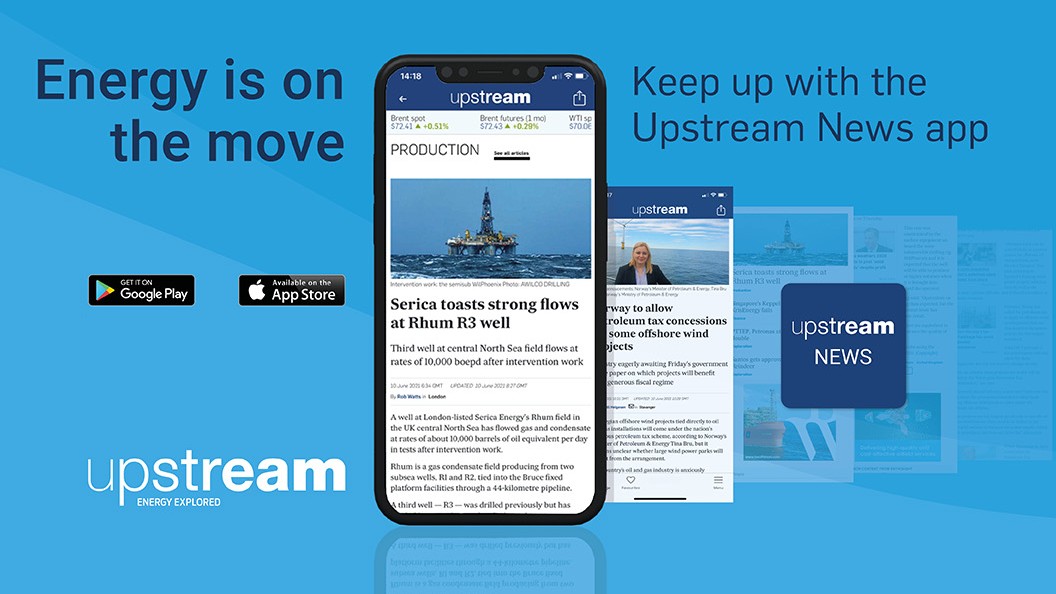 Stay a step ahead with the Upstream News app
Read high quality news and insight on the oil and gas business and its energy transition on-the-go. The News app offers you more control over your Upstream reading experience than any other platform.