Private equity backed player Azinam is set to drill a keenly watched well near an oil discovery offshore South Africa after finally closing a farm-in deal and gaining a mining tycoon as a partner.
ENERGY EXPLORED: SUBSCRIBE TO ACCELERATE
Gain valuable insight into the global oil and gas industry's energy transition from ACCELERATE, the free weekly newsletter from Upstream and Recharge. Sign up here today.
New operator Azinam South Africa will target an estimated 349 million barrels of oil - on a best estimate gross prospective resources basis – at the Gazania-1 follow-on well on Block 2B in the Orange basin.
The company, backed by Seacrest Capital, has closed a deal agreed in February last year to take a 50% operated stake in the tract, which houses the A-J1 oil discovery, made in 1988 by Seokor.
The farm-in deal will see previous operator Africa Energy retain 27.5%, with Oslo-listed Panoro Energy on 12.5% and Crown Energy indirectly controlling 10% through Simbo.
Azinam is being supported in its Block 2B plans by SeaPulse, which is a tie-up between Seacrest and I-Pulse, a company founded by American-Canadian mining tycoon Robert Friedland.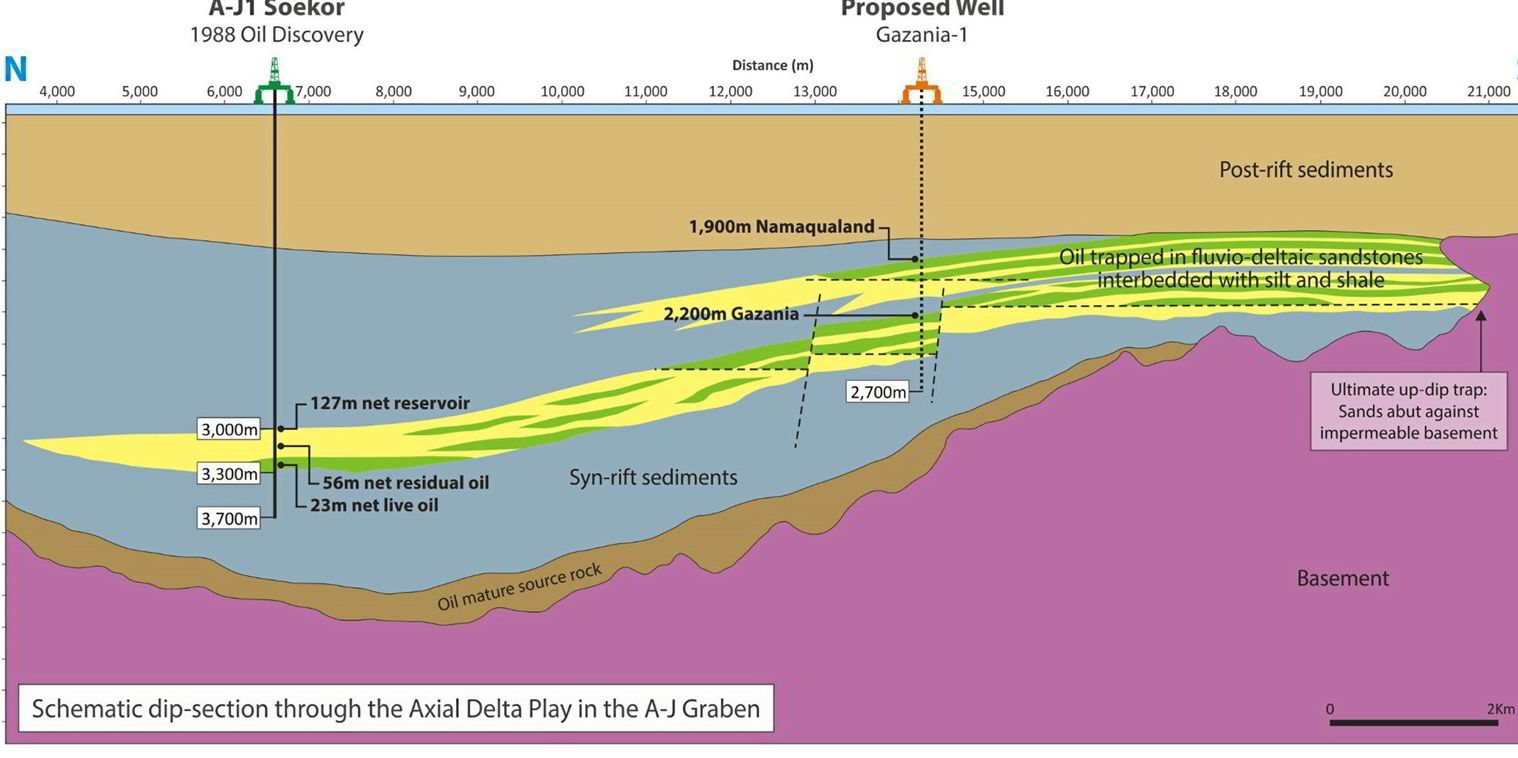 Among other business interests, Friedland is founder and co-chairman of Toronto-Listed Ivanhoe Mines, which has mining interests in Democratic Republic of Congo and South Africa.
Forbes magazine lists his net worth at $1.8 billion, adding that he is based in Singapore.
SeaPulse chairman and co-founder Erik Tiller describes SeaPulse as "a big data-led oil appraisal and exploration company" that is looking to "monetise an 18-billion-barrel diversified portfolio of oil discoveries and prospects".
Gazania is up-dip of A-J1, which at the time of discovery was estimated to contain 50 million barrels of oil, but new data acquisition has raised the estimate to 349 million. It is situated in the A-J Graben in the middle of the block.
A previously released schematic of the block showed that the proposed Gazania-1 well appears to have two targets – Namaqualand at 1900 metres and Gazania at 2200 metres – with targeted total depth of 2700 metres.
Azinam views Gazania-1 as an appraisal as it lies up-dip of A-J1, whereas Africa Energy and Panoro refer to it as an exploration well.
Panoro said on Tuesday that the well is expected to spud by the end of this year and that "the rig tender process is already under way".
SeaPulse said a 2013 3D seismic survey "confirmed the up-dip prospectivity of the A-J1 discovery and significant further prospectivity up to a total of 1 billion barrels of oil" on the Block 2B licence area.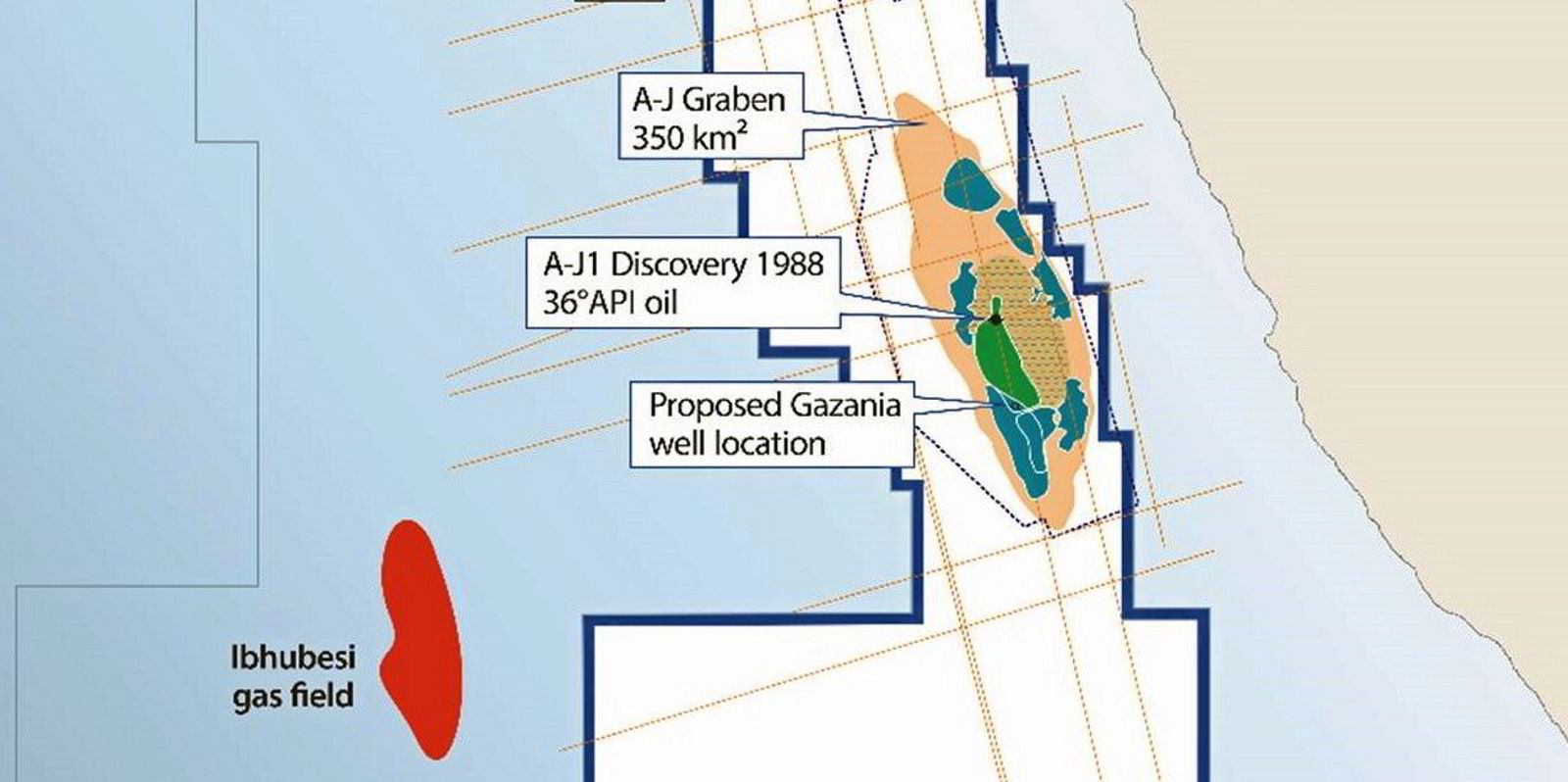 Block 2B covers 3062 square kilometres and is situated 300 kilometres north of Cape Town on South Africa's south-west coast. Water depths are 50 to 200 metres.
Further north in the block is the Northern Graben, while the Ibhubesi gas field lies west of the southern part of the block.
The Gazania-1 well is estimated to cost around $25 million on a 100% basis. It is not clear how much of this, if any, will be covered by SeaPulse or Friedland's entity.
"The Block 2B area has the potential to provide the first major oil production offshore South Africa, and the first oil production in the Orange basin," Azinam said on Tuesday.
SeaPulse says it has built up a portfolio of "18 billion barrels of resources, across seven geological basins".
Tiller said the company has "confirmed three high-impact appraisal wells for the next 12 months and expects to confirm further high-impact exploration wells from its portfolio later in 2021", without disclosing further information.
Friedland said: "Block 2B has the potential to create significant stakeholder value, with a material economic and social impact on the people of South Africa."