The US Bureau of Ocean Energy Management (BOEM) has received $191.6 million in high bids for 308 tracts covering about 80 million acres in federal waters of the Gulf of Mexico.
The region-wide Gulf of Mexico Lease Sale 257 is the highest yielding auction since March 2019.
Thirty-three companies participated in the sale, submitting 317 bids totalling more than $198.5 million.
Lease Sale 256 held in November last year generated $121 million in high bids from 23 operators.
Controversial lease sale
Lease Sale 257, the first held this year, was live streamed from New Orleans by BOEM.
The lease sale was the first held under US President Joe Biden, whose administration had placed a temporary moratorium on oil and gas lease sales of federal land at the beginning of this year.
The moratorium was challenged by Louisiana and 13 other oil-producing states in federal court, a challenge that was upheld by a preliminary injunction issued in June, eventually resulting in the scheduling of the sale in September by BOEM.
The lease sale comes at a turbulent time in the markets, with Biden seeking solutions to meeting oil demand in a time of low oil supplies.
Shell's senior vice president for the US Gulf Colette Hirstius said the US benefits from meeting its energy needs with it own natural resources.
"This lease sale, and subsequent lease sales, play a role in ensuring the security of supply to meet our domestic demand," she said.
"If you think about it from a country perspective, it's not wise to rely on foreign sources of energy. And it means that it's likely our greenhouse gas intensity will increase, and it will likely cost more."
"Today, and in the future, we really need to continue to meet our demand with the lowest carbon sources of energy. Gulf of Mexico production is among the lowest greenhouse-gas-intensity barrels in the world," she said.
"Energy stability and availability is something that we need it to keep in balance, and we need to keep measured and make sure that we're making those decisions through the energy transition."
ExxonMobil's shallow-water land grab
US supermajor ExxonMobil made a splash in the Texas shallow-water acreage on offer, making the highest number of high bids at 94 totalling $14.8 million.
"ExxonMobil made an interesting move, a massive land grab that appears to be a first-of-its-kind aimed at carbon capture and storage in the Gulf of Mexico," Rystad Energy oil analyst Colin White said.
"It is potentially the first-time federal Gulf of Mexico acreage has been leased for purposes other than the extraction of hydrocarbons."
Most of the blocks are located in the Galveston and Matagorda bays and near the potential industrial carbon capture and storage hub at the Houston Ship Channel that ExxonMobil and its partners are developing.
Highest bid
Chevron was the auction's biggest spender with $47.1 million spent securing 34 of the 35 bids it placed, picking up acreage around its existing hubs. Anadarko US Offshore, BP, Shell, and ExxonMobil rounded out the top five bidders.
Anadarko US Offshore, a unit of Occidental Petroleum, was the second-highest bidder with $39.6 million spent securing acreage around its own hubs.
"A notable departure from its infrastructure-led exploration (ILX) strategy in Alaminos Canyon, where it leased six blocks, including AC 259 on which it bid $10 million," said White. "These blocks are outside tieback range of any existing hub. The closest hub is ExxonMobil's Hoover platform, 38 miles [61 kilometres] away."
Anadarko submitted the two highest bids in the auction, with one being the $10 million for AC 259 and the other for Green Canyon 551 for $6 million.
UK supermajor BP picked up 46 high bids totalling $28.9 million, while Anglo-Dutch supermajor Shell captured 20 high bids for $17.9 million.
"BP also stayed mostly consistent with an ILX strategy, however, in contrast with it added notable frontier acreage in De Soto — presumably targeting the Cretaceous — and Lloyd Ridge, where there are no active fields," White said.
"Shell was relatively quiet but for an interesting bid just west of the ultra-high-pressure Shenandoah field."
Other companies securing bids in the auction include Hess, Llog Exploration, Murphy Oil, Talos Energy and W&T Offshore.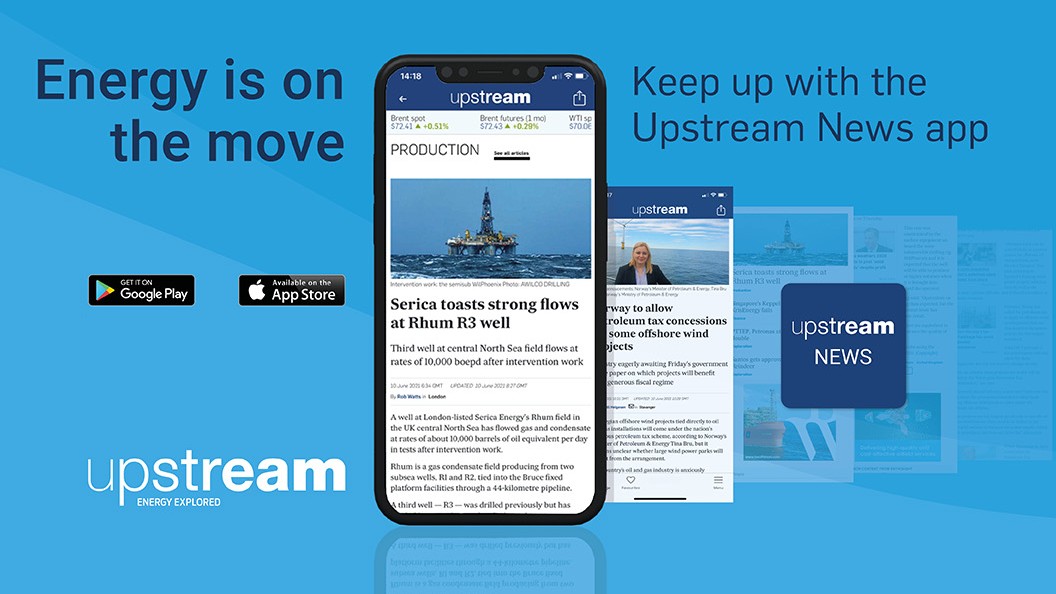 Stay a step ahead with the Upstream News app
Read high quality news and insight on the oil and gas business and its energy transition on-the-go. The News app offers you more control over your Upstream reading experience than any other platform.