Petronas' Malaysian Petroleum Management (MPM) is tempting players with an offering of 10 offshore exploration blocks across four sedimentary basins and two Discovered Resources Opportunities (DROs).
Six exploration blocks are up for grabs offshore Peninsular Malaysia, including three blocks — PM 417, PM 443 and PM 445 — in the under-explored Penyu basin.
The three tracts combined cover about 32,000 square kilometres and come with an extended five-year exploration term to reflect their lack of previous upstream activity.
The 11,734-square kilometre PM 417 production sharing contract is in water depths of between 15 and 55 metres.
Previous exploration activity on the offshore asset includes 5863 line kilometres of 2D seismic data, 685 square kilometres of 3D seismic and three wildcats, Pari-1, Penyu-1 and Penyu SW-1.
Prospects and leads on PM 417 to tempt future players include Beluntas, Bayas, Kecipi and Ubi.
Water depths at the contiguous PM 443 to the east range between 50 and 70 metres. More than 10 wells have already been drilled on the block, which is covered extensively by 2D and 3D seismic.
To the south lies PM 445, which is also adjacent to PM 417, and at 16,565 square kilometres is the largest tract on offer in Malaysia Bid Round (MBR) 2023.
The Penyu basin also offers companies the opportunity to appraise the area's carbon dioxide storage potential during the exploration term after they complete their minimum work commitments, subject to Petronas' approval.
"The operator can now propose to Petronas to conduct a carbon storage study if any eligible reservoir is found during exploration," says Nurmaliza Tukimin, an exploration geoscience manager at MPM.
"The terms and conditions are designed specifically for Penyu Basin blocks and provide flexibility for investors to explore a new business model that contributes positively to carbon neutrality while exploring for hydrocarbons."
Malay basin acreage
Block PM 428 covers almost 7000 square kilometres, the largest tract being offered in the Malay basin, and hosts four discovered fields — Cahaya, Permatang, Paluh and Jebat — which are included.
"The block holds significant resource potential attributed to multiple oil and gas prospects, and to monetise these fields are several nearby ready facilities to cater for tie-ins," Tukimin says.
These prospects and leads are located in three distinct clusters within the block that has about 2.15 billion barrels of oil equivalent in place.
Potential host facilities to exploit PM 428's hydrocarbon riches include platforms on the West and East Belumut fields and the Bunga Kertas floating production, storage and offloading vessel.
Prospective bidders can propose their minimum work commitment and opt for either a four-year single-phase exploration period or a two-phase — three plus two years — term. PM 428 is being offered under Malaysia's enhanced profitability terms.
Also being marketed in the Malay basin are PM 341 and PM 342, which were carved out of the former PM 342 that failed to attract interest in last year's acreage offering.
"This split actually allows for focused exploration and development as both areas have their individual merits," Tukimin notes.
"PM 341 basically consists of areas surrounding the Duyung hub and the hub currently has available ullage for discovered fields and new discoveries to be filled."
Meanwhile, 4852-square kilometre PM 342 has in-place reserves of some 900 million boe, according to the MPM.
PM 342 contains the Chenang Cluster DRO that comprises the Chenang, Melawati and Ketumbar fields in water depths of between 60 and 70 metres.
The Chenang oilfield has already flowed about 300 barrels per day on test, while Melawati flowed about 18 million cubic feet per day of gas during testing.
This DRO is being offered as a small field assets production sharing contract and here the minimum work commitment is resource assessment.
Sole deep-water block
This year's licensing round also includes three blocks offshore Sarawak — one deep-water and two shallow-water tracts — that combined account for the remaining 10% of acreage off the East Malaysia state.
Shallow-water SK 510 is expected to be highly contested, considering it surrounds structures that include PTTEP's Lang Lebah giant gas discovery, which encountered more than 600 metres of net pay, and the Thai operator's subsequent Paprika find.
The block's in-place reserves are pegged at 3.79 billion boe and prospective bidders will need to commit to at least two firm wells in the initial four-year exploration term.
"Next to Lang Lebah there is a… carbonate pinnacle called the Papijat prospect," says Saiful Adli, a staff reservoir geophysicist at MPM.
"Upon discovery, Papijat will have the opportunity to tie into the B-11 facility, which is 17 kilometres away, or alternatively to the future Lang Lebah hub, which is only seven kilometres away."
The most exciting prospect on Sarawak Block 5E, where water depths range from 800 to 2300 metres, is Laici, located just seven kilometres north of Shell's under-development Marjoram sour gas discovery.
Although a minimum two-well commitment is also required on this block, which has about 3 billion boe in place, 5E carries a five-year exploration term.
Malaysia has a ready market for discovered gas. Demand is currently 8.6 billion cubic feet per day, which is forecast to increase to about 10 Bcfd in 2035, for domestic and export markets.
Petronas, acting as aggregator, buys gas from operators and then supplies it for power generation, liquefied natural gas feedstock or to other industrial end users, while some volumes are exported via pipeline to Thailand and Singapore.
Technical data, bidding guidelines and draft PSCs are available online for prospective bidders and will remain available until the closing date for submissions, 15 September.
Petronas intends to review the bids between 18 September and 18 October while the deadline for the submissions of technical reports is 15 November.
The MPM intends to award the MBR 2023 PSCs in December and January.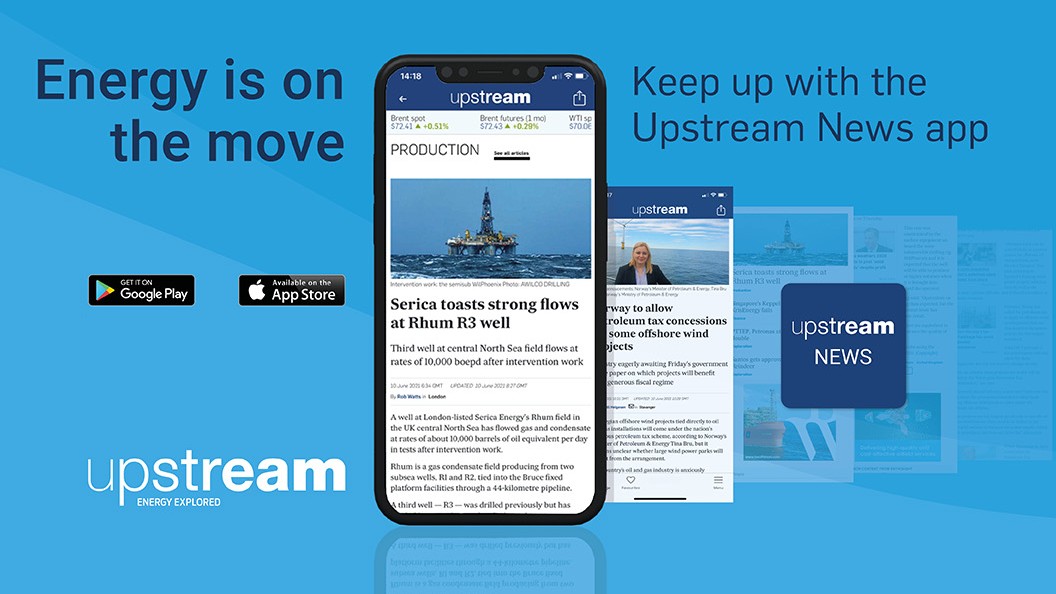 Download the Upstream News app
Read high quality news and insight on the oil and gas business on-the-go