Up to three leading international contracting giants are set to submit price offers within days to Abu Dhabi National Oil Company (Adnoc) for the further expansion of its giant Umm Shaif oilfield — a key component in the emirate's ambitious oil output capacity increase plans.
Two people with direct knowledge of the tender process told Upstream that the trio are preparing commercial bids for the much-delayed offshore project that involves the first phase of its Umm Shaif Long term development Project (LTDP-1).
Abu Dhabi is carrying out multiple greenfield and brownfield developments aimed at ramping up its oil production capacity to 5 million barrels per day by 2030, up from the existing 4 million bpd.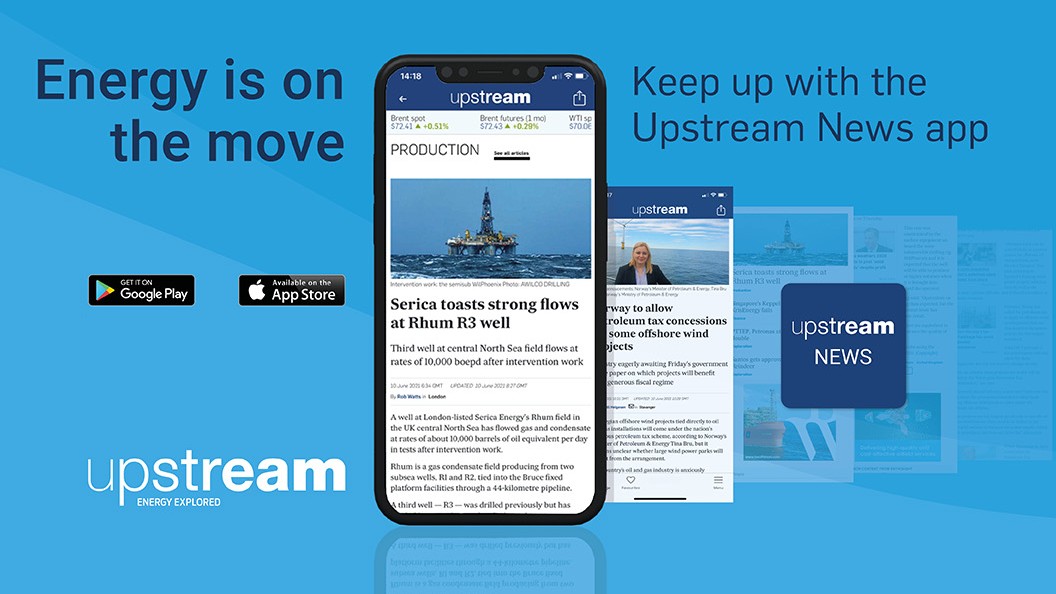 Stay a step ahead with the Upstream News app
Read high quality news and insight on the oil and gas business and its energy transition on-the-go. The News app offers you more control over your Upstream reading experience than any other platform.
Price offers are due for submission on 11 October for Umm Shaif LTDP-1.
Those expected to submit bids include Abu Dhabi's National Petroleum Construction Company (NPCC), Malaysia's Sapura Energy and a grouping led by Indian engineering giant Larsen & Toubro with Italy's Saipem, project watchers said.
The tender process for the prized offshore contract was floated by Adnoc last year but submission of commercial bids was delayed on several occasions in the wake of uncertain market conditions.
In addition, Adnoc is believed to have started an optimisation process for the LTDP-1 job that also contributed to the delays, one person said.
An Adnoc spokesperson recently told Upstream that the company "remains committed to responsibly progressing the development of Umm Shaif field to maximise value" for the United Arab Emirates and its concession partners.
"We are focused on delivering on strategic mandates and production objectives, and we are not driven by EPC award timelines or market speculation. We will share news on EPC awards in due course," the spokesperson said.
Bid validity extension
Adnoc earlier sought bid validity extensions until March next year from the three contenders that are said to be chasing the LTDP-1 project, Upstream had reported.
Abu Dhabi's Supreme Petroleum Council earlier approved Adnoc's huge capital expenditure budget of 448 billion dirhams ($122 billion) from 2021 to 2025, which includes several oil-based projects.
Competitors in the fray
Those said to have initially submitted technical offers included Abu Dhabi's NPCC, a pairing of UK's Petrofac with Malaysia's Sapura Energy and a third group led by Indian engineering giant Larsen & Toubro with Italy's Saipem.
However, Petrofac's participation has been in doubt since March, when as the UK-based contractor was suspended from participating in new Adnoc tenders after a former executive of the UK oilfield services company pleaded guilty, in January, to bribery offences involving oil deals in the UAE worth over $3 billion.
However, Sapura has stayed in the three-horse race, despite partner Petrofac dropping out, Upstream understands.
Sustaining production
The Umm Shaif LTDP-1 project aims to sustain oil production from the offshore field until 2028 and is a key part of the emirate's strategy to achieve its output capacity growth target.
Umm Shaif is producing around 275,000 bpd, and the project will sustain plateau oil production from 2024 to 2028, project watchers said.
Adnoc is keen to commission the LTDP-1 project by the middle of this decade, one noted.
Workscope on offer
The project's contractual workscope includes the removal of bottlenecks at the oilfield's facilities and is expected to be completed by the end of 2023.
The successful contractor will also be responsible for the engineering, procurement and construction of five new wellhead towers — 12B, 19B, 142A, 153A and 159A.
Also included are subsea pipelines and cables, a new riser platform (RP-1), modifications to wellhead towers, tie-ins and the provision of associated facilities.
Three wellhead towers — HP-1, HP-2 and HP-3 — each with 12 slots and associated facilities also form part of the work on offer.
Adnoc is also expected to initiate work within a year or two on the multi-billion-dollar second phase of the Umm Shaif long-term development project (LTDP-2).
This programme is intended to boost oil production capacity at the field to as much as 360,000 bpd on a long-term basis.
French giant TotalEnergies, state-owned PetroChina and Italy's Eni hold a combined 40% stake in the new Umm Shaif and Nasr concession, with the majority stake of 60% held by Adnoc.