Australia's Woodside Energy has revealed that project costs for the first development phase of its Sangomar oilfield offshore Senegal have increased to as much as US$5.2 billion, with first oil now delayed to as late as mid-2024.
The news will be a bitter blow to Senegal's government which had hoped revenues would begin flowing from Sangomar as well as BP's Greater Tortue Ahmeyim (GTA) liquefied natural gas project — which the country shares with Mauritania — by the end of this year.
Word is now awaited on the fate of GTA, with Upstream told that first gas has been delayed to the first quarter of 2024 at least, largely due to the woeful performance of McDermott's newly upgraded Amazon pipelay vessel.
Woodside on Tuesday said it had carried out a cost and schedule review of the Sangomar field development's first phase "following the identification of remedial work required on the floating production storage and offloading facility", which highlighted higher project costs.
The total project cost is now expected to be between $4.9 billion and $5.2 billion, an increase of 7% to 13% from the previous cost estimate of $4.6 billion.
Woodside chief executive Meg O'Neill said the remedial work was unexpected and the project team's highest priority remains the safe completion of all activities.
"We have taken the prudent decision to have the remedial work conducted while the FPSO remains at the shipyard in Singapore," she said.
The FPSO, in late 2022, was delivered to Keppel Offshore & Marine, subsequently acquired by Seatrium, and is still in a yard in the city state.
O'Neill added that the company's approach to sorting the issues with the FPSO ensures it can "achieve production start-up in line with the adjusted schedule, and ramp-up operations as planned".
Fabrication work
In 2020, Japan's Modec won the contract to supply the FPSO for the Sangomar phase one development.
The hull and marine works, external turret and topsides module installation and conversion work on the floater were carried out by China's Cosco Shipping Heavy Industries (Cosco).
Topsides modules were built by Cosco and compatriot Bomesc Engineering Company (Bomesc), while China's Penglai Jutal Offshore Engineering (PJOE) built the external turret mooring system.
Asia-based industry officials claimed the delay of Sangomar's first oil and FPSO remedial work is linked with the floater's completion and commissioning at Seatrium's yard in Singapore.
As the unit was unfinished at Cosco Shipping Heavy Industry's Dalian facility, there was much follow-up work for Seatrium, and "for some parts, more work is needed to the floater more optimal", one informed source said.
Other sources highlighted that the FPSO experienced issues during troubleshooting when the mooring system was being tested and fitted.
"We have not heard of anything that needs to be retooled on the Sangomar FPSO," another source with knowledge of the FPSO's current status said.
He added that on leaving China, the floater was not fully integrated, completed or commissioned, with lots of "carry-over" work required.
It is understood that Cosco, Bomesc and PJOE have not heard of any complaints from Woodside or Modec.
Indeed, O'Neill late last year hailed the achievements of Modec and the three Chinese contractors in completing the fabrication and conversion works.
"The Chinese yards achieved excellent safety performance throughout this phase of construction, logging more than 16 million hours of complex construction work without a lost-time injury event.
"The construction teams also successfully navigated the challenges posed by pandemic-related travel and logistical restrictions throughout 2021 and 2022, ensuring the FPSO remained on schedule for start-up at the Sangomar field in late 2023," O'Neill said in November 2022.
However, earlier that same month Upstream reported that the vessel was being moved from China to Singapore for the topsides integration work, apparently due to concerns over China's coronavirus lockdown measures and how they might have an impact on the completion of the project.
The Leopold Sedar Senghor FPSO was then expected to have been delivered from Keppel Offshore & Marine's yard in the first quarter of 2023.
A Seatrium spokesperson informed Upstream that it would not be able to comment on the matter until after 31 July — the company is scheduled to release its first-half results on 28 July.
Upstream has also approached Modec for possible comment regarding the remedial work required on the FPSO.
Making progress
Woodside noted that the development drilling programme — carried out by two of Diamond Offshore's drillships — is continuing at Sangomar, "with 12 of 23 wells drilled and completed".
The drillship Ocean BlackHawk successfully completed its one-year contract earlier this month, while the remaining drilling activity will be completed by Ocean BlackRhino, which Woodside has under contract until the fourth quarter of 2024.
Ocean BlackHawk left Sangomar on 9 July, according to marine intelligence provider VesselsValue, and was anchored offshore Dakar for a few days. At the time of publishing, it was set to arrive in the Canary Islands.
Operations at the field are being supported by six platform supply vessels — the Pacific Goldfinch, Pacific Grebe, Pacific Gull, Pacific Guillemot, Pacific Gosling, Bourbon Ruby and Olivier Tide.
Subsea 7's Seven Seas pipelay vessel is also on location installing the project's 48 kilometres of umbilicals, 28 kilometres of risers and jumpers plus 108 kilometres of flowlines as well as the subsea production system.
The vessel arrived at Sangomar four months ago, since when it has been moving between the deep-water field and Dakar.
Subsea 7's Seven Vega pipelay vessel left Senegal in March, while the Seven Sisters installation vessel — that began work at Sangomar almost a year ago — is returning to Senegal after a short work stint in Angola, according to VesselsValue data.
"At 30 June 2023, the overall project was 88% complete. The subsea installation campaign was 76% complete, with the subsea workscope 95% complete," Woodside said.
On Tuesday, O'Neill claimed the delay to Sangomar's project schedule would have no impact on Woodside's production guidance for 2023. First oil from this offshore Africa project had been scheduled for late this year.
The Leopold Sedar Senghor FPSO, a converted very large crude oil carrier, will have the capacity to produce 100,000 barrels per day of oil.
Woodside has an 82% operated participating interest in the Sangomar project with state-owned Petrosen holding the remaining 18%.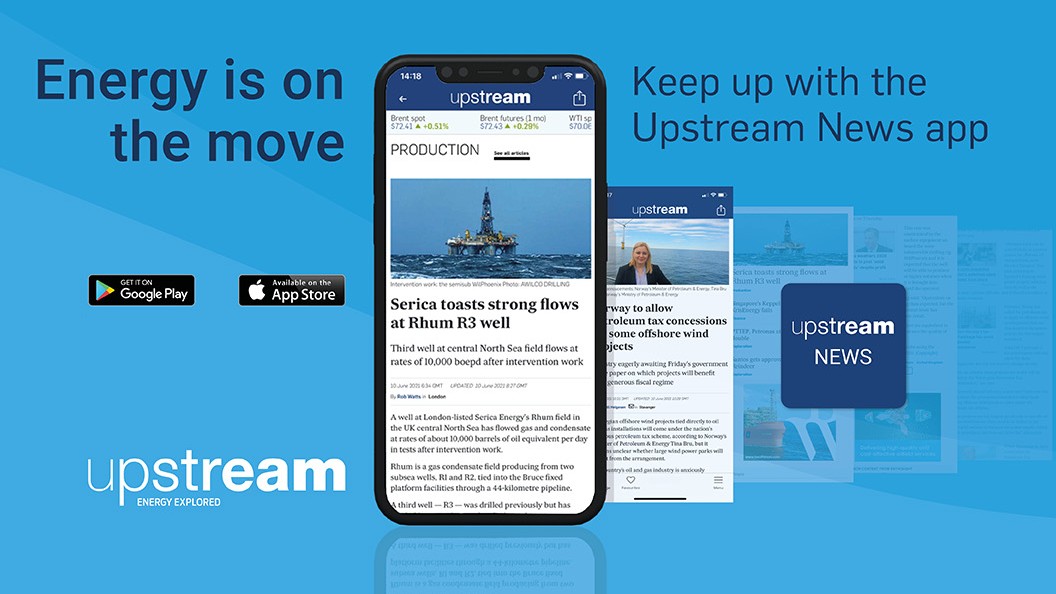 Download the Upstream News app
Read high quality news and insight on the oil and gas business on-the-go