Staff shortages at Norwegian regulatory authorities have delayed giant offshore electrification projects by several months, creating uncertainty over qualification for a generous tax relief package.
Developments such as Equinor-operated Wisting and Shell-operated Linnorm could miss the year-end deadline for applications for the tax break.
Norway's effort to reach a 55% reduction of carbon emissions by 2030 has spawned a plethora of green projects requiring electricity, overwhelming the Norwegian Water Resources and Energy Directorate (NWRED).
In a letter seen by Upstream, NWRED last month told 70 applicants for concessions to connect to the power grid that they were being held in a queue due to lack of administrative capacity owing to staff shortages.
According to the letter, it will take six to eight months to address the backlog with normal capacity.
Three of the most prominent projects are Equinor's proposed electrification of its Wisting offshore development and the Melkoya liquefied natural gas plant, as well as Shell's Linnorm development.
The backlog is generating growing uncertainty among the licence holders in these capital-intensive projects since they must reach a final investment decision by the end of 2022 in order to meet the deadline for taking advantage of the country's Covid-19 tax relief package.
A NWRED spokesperson confirmed these projects have been put in a queueing system.
"We have many cases for processing and many have joined the queue for what case processing capacity is available. It may take several months for processing of cases to even start," the spokesperson said, adding that usual processing period is one to two years in total.
Equinor and Shell submitted applications for their high-profile projects in the final quarter of 2021, but a final investment decision would normally depend on the outcome of regulatory approvals.
"Our plan is to make a final investment decision and submit development plans to the authorities by end of 2022," an Equinor spokesperson told Upstream.
Shell gave a similar comment.
The Wisting field is a stand-alone development in the Barents Sea, containing close to 500 million barrels of oil equivalent. Capital investments are expected to be in the order of Nkr60 billion to Nkr75 billion ($7 billion to $8.8 billion).
Equinor has selected a cylindrical floating production unit supplied with power from shore. The company has also decided to supply its LNG processing facility at Melkoya with electricity from Norway's power grid to reduce carbon emissions.
Shell's Nkr16 billion Linnorm project in the Norwegian Sea is planned to start-up in 2026. It will tap 216 million barrels of oil equivalent of gas and condensate over 16 years. The floating spar platform is planned to be supplied with power from shore.
Electrification of oil and gas installations is a major part of Norway's plan to reduce carbon emissions by 55% by 2030. However, the ambition is meeting some resistance due to prevailing high power prices and uncertainty regarding the country's surplus of clean hydropower.
For decades, Norway has produced more electricity from its large hydropower plants than the country has consumed, except for times of unusually low precipitation. This has given Norwegian consumers low power prices, compared with the rest of Europe.
However, plans for increased electrification of industry and transportation could wipe out the country's power surplus within five years, according to power system operator Statnett.
This prospect has entered the political arena, with the Progress Party and The Greens calling for a halt to power from shore for oil and gas installations as part of a wider campaign against fossil fuels.
"We say no to building power cables to the shelf to greenwash the oil and gas industry, while the gas and emissions are exported to Germany," member of parliament and Progress Party Roy Steffensen told E24, an online business newspaper, in December.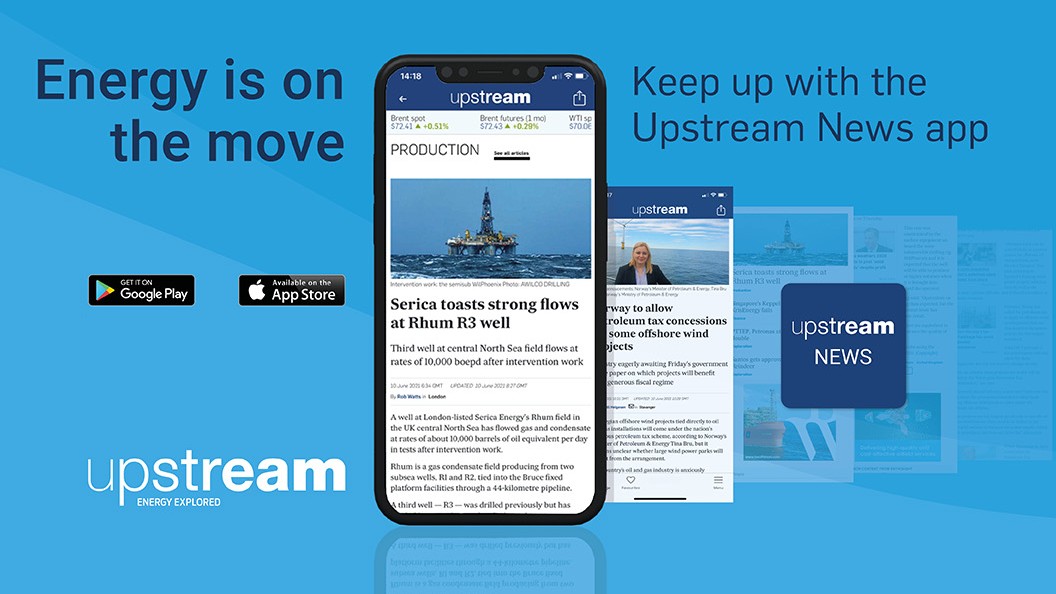 Stay a step ahead with the Upstream News app
Read high quality news and insight on the oil and gas business and its energy transition on-the-go. The News app offers you more control over your Upstream reading experience than any other platform.