US supermajor ExxonMobil has booked an after-tax charge of $3.4 billion as a result of its decision to walk away from its Russian investments, including a 30% stake in the Sakhalin 1 offshore oil and gas development project near Sakhalin Island.
The charge weighed heavily on estimated first quarter earnings that came out at $5.5 billion against the $8.9 billion that ExxonMobil reported in the fourth quarter of 2021. The supermajor's net earnings in the corresponding first quarter of 2021 were $2.7 billion.
Most of the announced charge was reflected in the upstream division of the operations and includes the full after-tax book value of the plant, property and equipment, with just $100 million reflected in the corporate segment.
ExxonMobil's Russian subsidiary and Sakhalin 1 operator Exxon Neftegaz has maintained offices in the Sakhalin capital of Yuzhno-Sakhalinsk, as well as in Moscow.
The US company's share of Sakhalin 1's oil and gas production was about 65,000 barrels of oil equivalent per day and was contributing about 1% of its total annual earnings.
The project's operations also represented less than 2% of company's total hydrocarbon production in 2021, according to ExxonMobil chief executive Darren Woods.
"As the operator, our priority continues to be the health and safety of our people, and protection of the environment. Of course, we remain in full compliance with all US sanctions and are closely coordinating with the US Administration", chief executive Darren Woods told an earnings call
Besides running oil and gas production at Sakhalin 1, ExxonMobil is also forfeiting its plans to build a liquefied natural gas plant in the the Khabarovsk region near Sakhalin Island in Russia's far east.
The facility for the Far East LNG project was to have a capacity of 6.2 million tonnes per annum.
Together with Russian partner Rosneft, ExxonMobil was preparing to launch a major bid process for the Far East LNG facility ahead when Russian invaded Ukraine on 24 February.
Some of the ExxonMobil's loss may be reversed later this year should it be able to sell its Sakhalin 1 shareholding.
Indian newspaper The Economic Times reported on Thursday that India's Ministry of Petroleum & Natural Gas has asked state controlled ONGC Videsh to evaluate the possibility of buying ExxonMobil's Sakhalin 1 interest.
ONGC Videsh already holds a 20% shareholding in Sakhalin 1, with Japanese consortium Sodeco holding 30% stake and Rosneft 20%.
Sakhalkin 1 was the ExxonMobil's sole major upstream holding in Russia after exiting its offshore exploration partnerships with Rosneft in 2018 to comply with US sanctions imposed on Russia and Rosneft following Russia's annexation of the Crimea Peninsula from Ukraine in 2014.
Guyana boon
Guyana was once again a highlight for ExxonMobil's, with the announcement of three new discoveries last week, boosting its estimated recoverable resource at the Stabroek block to nearly 11 billion oil equivalent barrels.
The company said construction of its Payara FPSO project in Guyana is about 5 months ahead of schedule, so the project should reach start-up by the end of 2023.
The ramp-up of production on Liza Phase 2 is also ahead of schedule, with plans to reach production capacity of 220,000 barrels per day by the third quarter.
ExxonMobil also announced that its share repurchase programme has been elevated to $30 billion through 2023, from a previous figure of $10 billion.
LNG drive
ExxonMobil said it's own strategy for LNG can be seen as part of the response to growing global demand for "reliable" gas supplies.
The company noted that the Golden Pass LNG project has gained Department of Energy approval to boost LNG exports to Europe.
"The strategic drive behind that investment in that supply point was really getting a balanced global footprint with respect to LNG supply, and so that Golden Pass facility gives us an anchor point within the Americas to take advantage of the US gas market and developments that we've seen there in the supply potential that we see in US gas," Woods said.
Woods said the additional capacity will eventually fill inventories and mitigate future disruptions to supply when global demand falls, but for now, demand is expected to remain high.
"Historically, we've seen going into the second quarter a significant drop in demand for gas. Given where the markets are at today and the level of inventories around the world, our expectation is we're not going to see the same level of demand change quarter on quarter," Woods said.
ExxonMobil is also addressing growing demand through the commissioning of the Area 4 Coral South Floating LNG in Mozambique, with first production expected this year, as well through the P'nyang Gas Agreement in Papua New Guinea, which will develop the P'nyang LNG project subject to final investment decisions.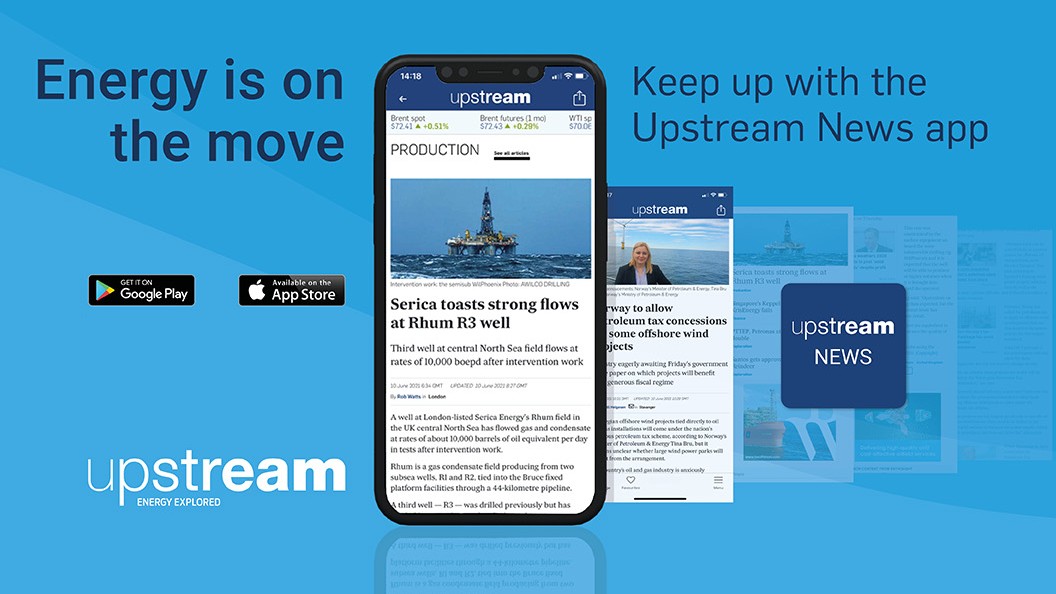 Stay a step ahead with the Upstream News app
Read high quality news and insight on the oil and gas business and its energy transition on-the-go. The News app offers you more control over your Upstream reading experience than any other platform.