Singapore-based independent Conrad Asia Energy is looking to farm out equity in its Duyung production sharing contract offshore Indonesia ahead of taking the final investment decision on its Mako gas field development on the block later this year.
After receiving unsolicited approaches, Conrad confirmed it has engaged a global investment bank, which it did not name, to lead a farm-down process for the divestment of part of Conrad's interest in the Duyung PSC.
"Bids are expected to be received during the June quarter and the industry response to date has been encouraging," Conrad said.
The Duyung operator currently has a 76.5% participating interest in the block. It is unknown how much equity the company would be willing to divest and whether it might welcome more than one new partner.
Last year, the Indonesian authorities approved the revised plan of development for Mako based on a production rate of 120 million cubic feet per day of gas, up from the previous 44 MMcfd, with the ability to increase output up to 150 MMcfd after the first year, depending on well performance.
Conrad awarded three front-end engineering and design studies for Mako late last year — including to Synergy Engineering for the mobile offshore production unit and to Asiatek Energi for the subsea umbilicals, risers and flowlines — which the operator said are progressing on schedule.
Also, a geophysical pipeline route survey has begun, and the FEED studies and this survey will be completed before the end of June.
Conrad has commissioned three studies for the Mako field development: a climate-change risk assessment, a human-rights impact assessment, and a biodiversity and critical habitat risk assessment — independent additions to the project's environmental approval process.
The operator said the Indonesian government "requires certain environmental permits for any company to conduct any drilling or construction activities within the country", adding that baseline surveys are planned to be acquired early in the second quarter, with the approval process expected to conclude during the third quarter.
In tandem, key terms of the Mako gas sales agreement are being negotiated between Conrad, Indonesia's upstream regulator SKK Migas and a Singaporean buyer and these are expected to be finalised by the end of next month.
"We are expecting the terms for the GSA to be finalised during the second quarter," Conrad chief executive Miltos Xynogalas confirmed.
Mako is the largest undeveloped and fully appraised gas asset in the West Natuna basin, and the shallow-water field will be exploited to deliver pipeline gas to Singapore using existing infrastructure.
Conrad claimed the competent person report commissioned as part of the initial public offering in late 2022 estimated the Mako field would generate gas sales of about US$2.4 billion net to the company, although presumably that amount was based on its 76.5% interest.
Meanwhile, Conrad has not been resting on its laurels with the Offshore North West Aceh (Meulaboh) and Offshore South West Aceh (Singkil) PSCs that it only acquired earlier this year.
Conrad holds a 100% participating interest in the PSCs that each have a 30-year tenure. Both PSCs contain flow-tested gas discoveries in shallow water that were made back in the 1970s.
The company has engaged an independent reserve engineering firm to produce competent persons reports to determine potential contingent resources for these historic discoveries. Conrad believes these reports will be issued during the second quarter.
BPMA, the Aceh regulator, has approved Conrad's 2023 work programme that mainly comprises in-house studies intended to generate a comprehensive geological evaluation for both PSCs and will provide the basis for future activities in the areas.
It will also perform an environmental baseline assessment for Meulaboh and Singkil that together cover some 22,000 square kilometres in shallow and deep-water areas.
The deep-water areas of the PSCs hold multi-trillion cubic feet exploration potential. Conrad has delineated several large structures and has initiated a mapping exercise to assess and create an inventory of leads and prospects across the area.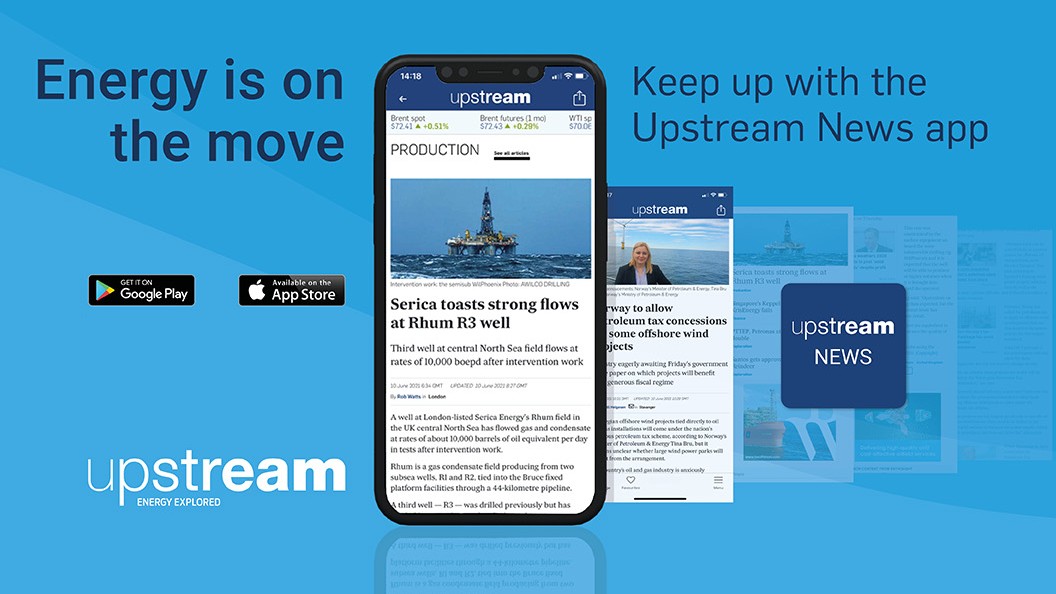 Download the Upstream News app
Read high quality news and insight on the oil and gas business on-the-go