Mounting questions surround the future of Repsol's Sakakemang project, until now hailed as one of Indonesia's flagship giant gas projects of the decade and set to include a significant carbon capture and storage (CCS) scheme to handle the Kali Berau Dalam gas field's 26% carbon dioxide content.
Spanish operator Repsol has been upbeat since discovering an estimated 2 trillion cubic feet-plus of recoverable gas resources in 2019 with its Kali Berau Dalam-2 (KBD-2) well, located on the Sakakemang production sharing contract in South Sumatra.
The operator, together with partners Petronas and Mitsui (Moeco), had been all set to take the final investment decision on a likely phased project after Indonesia's upstream regulator SKK Migas approved the plan of development (PoD).
But these hopes appear to have been dashed following disappointing appraisal work that has seen a massive reserves downgrade, with one analyst suggesting that Repsol could even end up jettisoning the onshore asset.
Low productivity
A long-term test performed on the appraisal well KBD-3X well indicated the targeted pre-tertiary fractured basement reservoir had "low productivity", a SKK Migas official was quoted as saying by local news media Kontan.
Sources told Upstream that the reserves decrease is about 75%, taking volumes down to just about 500 billion cubic feet of gas.
"The entire development, in that case, might be almost the size of initial pilot phase — early production scheme — planned by Repsol… and CCS inclusion [is] being challenged as well," Prateek Pandey, vice president E&P research Southeast Asia at Rystad told Upstream.
"Undoubtedly this will force Repsol to rethink [its] current plan of development, and possibly its interest in the project."
Last year, the Sakakemang partners completed the KBD-3X appraisal well while progressing a long-term test on the KBD-2X discovery well and subsequently conducting pressure monitoring in the KBD-3X well.
The objectives of the appraisal programme were to confirm the reserves volumes associated with the discovery well and confirm connectivity between the two wells.
"It appears to be a disappointing outcome, which will likely mean a smaller project than initially envisaged, with implications for Indonesia's gas supply outlook," Andrew Harwood, Wood Mackenzie research director, corporate and upstream research, said.
Fledgling CCS
"We also have concerns that, without government support, the economics of a smaller development may not support the investment required for a full CCS solution, which would be a blow to Indonesia's fledgling CCS/CCUS sector," Harwood told Upstream.
A Repsol spokesperson suggested that a lack of communication between different sections of the reservoir was the issue in point.
"After making our gas discovery at KBD-2X in [2019] we have been progressing an appraisal programme to confirm the field's producible resources: this has included drilling KBD-3X, and doing further tests on both wells, in 2021," the spokesperson said.
"The results have confirmed there is significant volume of gas in place, but potentially more compartmentalised than initially anticipated: we are evaluating options to conduct further appraisal activities to reduce the remaining uncertainty on producible resources and engineering work to refine our development concept for the post appraisal resources."
SKK Migas, which approved the Sakakemang development plan in 2020, has signalled that evaluation of the KBD reserves is under way, and talks with Repsol are intended to determine whether commercial development is viable and whether further exploration might be on the cards.
Gas sales MoU
Repsol has a memorandum of understanding with Indonesia's state-owned gas distribution company Perusahaan Gas Negara to sell gas produced from the Sakakemang block, but a final sales agreement is yet to be signed.
Phase one of the KBD project — the EPS — had envisaged output of 85 million cubic feet per day of gas, which reportedly would be sold for $7 per million British thermal units, plus condensate.
This would have ultimately exploited about 445 billion cubic feet of gas, not much different in total from the recently downgraded reserves amount.
The proposed EPS development envisaged re-entry and completion as a producer of an existing well, onshore well pad facilities and a new infill well.
The intent was to send the produced gas to the existing central plant at Grissik on the Corridor block.
CCS envisaged
Meanwhile, the Sakakemang CCS scheme, which would have seen some 2 million tonnes of CO2 stored annually, had been scheduled to start in 2027 and was to have been developed simultaneously with the full field development.
A proposed CCS scheme envisaged the captured CO2 being stored in reservoirs at two depleted gas fields — Gelam and Dayung — on the contiguous Corridor block, in which it has a 36% stake.
A total of 30 million tonnes of CO2 emissions from Sakakemang were expected to be cumulatively avoided through 2040 due to the CCS scheme, according to earlier Repsol presentations.
The company has already performed completed regional and basin analysis of potential sites for the Sakakemang CCS project and identified Gelam and Dayung as storage contenders, although other potential sites were under evaluation.
Repsol's preliminary calculations for the Sakakemang CCS project envisaged costs of $8.1 per tonne of CO2 for compression and dehydration, $3.4 per tonne for CO2 pipeline transportation, $7 per tonne for injection and storage, and $2.2 to $2.5 per tonne for CO2 monitoring and verification.
The Spanish company has a stated commitment that all its greenfield projects need to be net zero.
KBD was set up for an expected for a final investment decision by 2025 in Repsol's operated portfolio and is also one of the reasons behind the company's continued focus on Indonesia after exiting all other countries in Southeast Asia, Pandey added.
"For Indonesia, any setback or delays at KBD will make it even more challenging to reach its 2030 target production," Pandey said.
Partners in the Sakakemang PSC are operator Repsol and Malaysia's national oil company Petronas on 45% each and Moeco of Japan with 10%.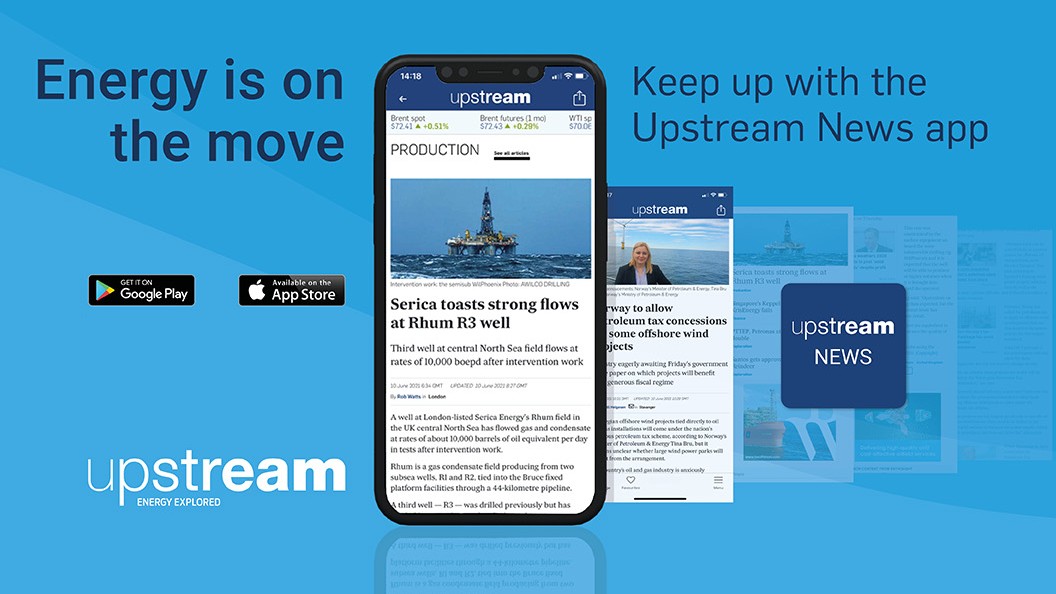 Stay a step ahead with the Upstream News app
Read high quality news and insight on the oil and gas business and its energy transition on-the-go. The News app offers you more control over your Upstream reading experience than any other platform.