A groundbreaking gas project offshore Morocco has been given a significant boost after the operator Chariot unveiled much better-than-expected details from a recent appraisal well.
Spain's Repsol made the Anchois gas discovery in 2009 in the Lixus block, but felt it was too marginal to exploit.
Chariot picked up the asset a few years later, completed the successful Anchois-2 appraisal well in early January and then re-entered the Anchois-1 well using the semi-submersible rig Stena Don, with the seimisub heading for UK waters on 19 January.
Before drilling Anchois-2, the operator was expecting to confirm the 55 metres of net pay in Anchois-1, but was surprised when the well found more than 100 metres of net pay in both proven and new reservoirs.
However, the news has got even better after more detailed analysis of Anchois-2 revealed it had hit about 150 metres of net pay.
Chariot did not reveal what this implied for resources.
However, presentations given by the company before Anchois-2 spudded estimated that the resources held in five reservoirs amounted to about 900 billion cubic feet.
Chariot said this latest analysis confirmed the discovery of "excellent quality dry gas — with greater than 96% methane — in all seven discovered gas reservoirs, without detrimental impurities such as hydrogen sulphide or carbon dioxide, supporting minimal gas processing required in the development."
The operator added that this "highly consistent gas composition potentially allows all gas produced from the different reservoirs to be processed through a single gas processing facility, enabling a simple development".
It said that further analysis of the well data is ongoing "to understand the positive implications on gas resources, and scale and economics of the development".
Adonis Pouroulis, Chariot's acting chief executive, said the increase in net pay and confirmation of gas quality across all reservoirs "is extremely encouraging as it will help enable a simple and standard development".
He said the company's ambition is to bring the Anchois gas development online quickly, to fuel Morocco's economic growth, but also to deliver near-term cash flows to our shareholders.
"We will continue to work on an accelerated field development plan, for the benefit of all stakeholders," he said.
Pouroulis previously suggested the development could be sanctioned this year, with first gas flowing by the end of 2024 or early 2025.
Chariot has put in place a $300 million to $500 million project that would see gas flow initially from two subsea wells to an onshore processing plant.
Gas would be sold under a memorandum of understanding signed with "a leading international energy group" last year, a deal that also covers partnering in the Anchois project.
Key terms of the gas sales deal cover about 40 million cubic feet per day over a period of up to 20 years on a take-or-pay principle.
The Subsea Integration Alliance of Subsea 7 and OneSubsea will carry out engineering, procurement, construction and installation activities.
SP Angel analyst David Mirzai described the Anchois-2 update as "very positive", adding that the project is getting closer to helping provide a clean transitional fuel to support Morocco's industrial and economic growth.
This latest news on Anchois-2 came just days after Chariot said it had been formally awarded the Rissana licence in Morocco, an offshore tract that surrounds Lixus.
Chariot holds a 75% stake in both Lixus and Rissana and is partnered by state-owned Onhym.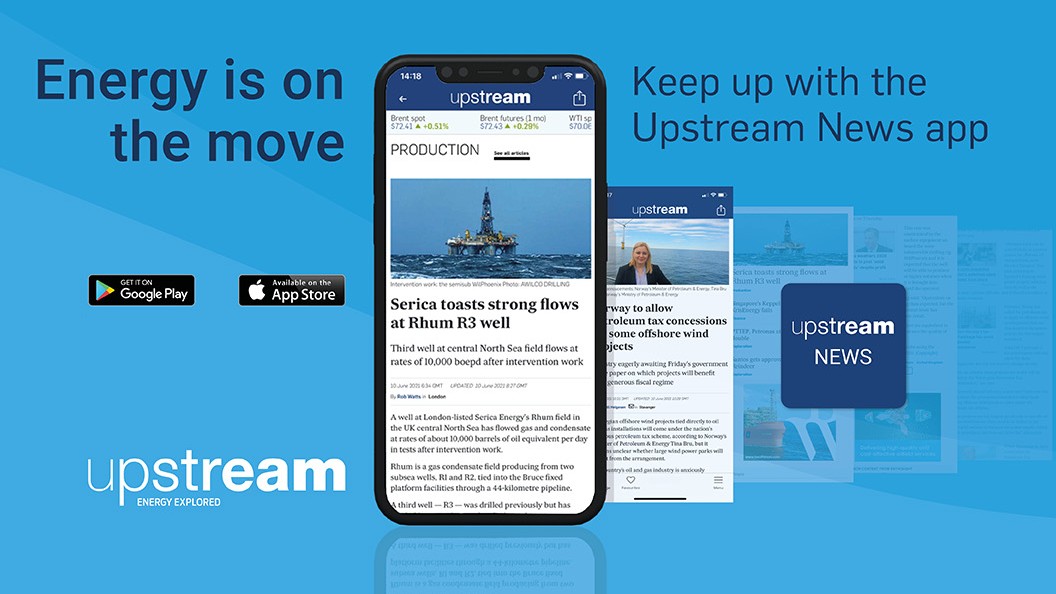 Stay a step ahead with the Upstream News app
Read high quality news and insight on the oil and gas business and its energy transition on-the-go. The News app offers you more control over your Upstream reading experience than any other platform.