Up to 26 platforms of varying weights and configurations plus potentially two floaters could be required for oil and gas projects offshore Malaysia through to the end of 2025, offering opportunities for domestic and potentially regional fabricators even as the energy transition gains traction.
The high case forecast for next year alone envisages one heavy central processing platform and one heavy wellhead platform (WHP) — both weighing more than 7500 tonnes, six medium WHPs topping the scales at between 1000 and 7500 tonnes and one lightweight WHP of below 1000 tonnes, according to the 2023-2025 edition of the Petronas Activity Outlook.
While some of these structures will have already been awarded — Petronas includes them in 2023's forecast if first steel will be cut then — the outlook for 2024 and 2025 is also promising.
A total of 11 platforms could be required in 2024 and a further six structures, including two heavy CPPs, could be on the cards for the following year.
These structures will not install themselves, so heavy lift contractors will have as many as five, 12 and 19 jackets and topsides respectively in 2023, 2024 and 2025 requiring installation.
The outlook's high case for 2024 and 2025 also envisages one floater each year — either a floating production, storage and offloading vessel, a floating storage and offloading vessel or a mobile offshore production unit.
"Despite the energy transition outlook, the floaters — particularly FPSO — market remains much in demand to continue unlocking hydrocarbon resources in marginal or isolated fields to meet energy demands," said Petronas.
"Suppliers also need to be competitive in building green and sustainable FPSO projects to meet the ESG (environmental, social and governance) requirements from various stakeholders, including from operators and financiers."
The latest three-year outlook also forecasts Malaysian offshore field developments requiring two subsea umbilicals, risers and flowline (SURF) packages annually from 2023 through 2025.
"Subsea tie-backs are gaining traction as they present economic viability for [the] monetisation of previously untapped and less economically viable discoveries, i.e. deep-water and marginal fields," added Petronas.
"[However, it is], expected Surf costs to increase due to [the] constrained supply market."
Offshore drilling on the up
In tandem, a rebound in drilling offshore Malaysia is expected over the next three years, with a raft of contracts to be up for grabs for owners and operators of semi-submersibles, drillships, jack-ups, tender assist drilling rigs and hydraulic workover units.
Twenty five exploration wells, two appraisal and 69 development wells are forecast to be drilled next year offshore Malaysia.
Meanwhile, workovers are planned on 21 producing wells and a further 28 wells offshore Malaysia have been identified for abandonment over the next 12 months.
Total rig demand is envisaged at 26 units in 2023, 28 the following year and 25 in 2025, said Petronas' latest outlook, which was published on Monday.
The report does not include activities in the Malaysia-Thailand Joint Development Area.
"However, the lingering effects brought about by the pandemic such as prolonged movement restriction order, supply chain disruptions and players' ability to recover have affected many project executions," admitted Petronas.
The company noted that demand for skilled workers has "far exceeded the available supply for qualified talents".
"Previous migration to the gig economy and the decision to stay or even venture out into another form of employment, further drained the existing pool. Moreover, tight regulations on entry for workers in some jurisdictions, together with the highly competitive global talent market, proved challenging for businesses to play catch up on their activities," added Petronas.
Post-2025, the outlook expects steady demand for the fabrication of fixed structures, particularly lightweight, and subsea facilities for future field developments offshore Malaysia as Petronas continues to monetise its oil and gas resources.
Meanwhile, only a modest outlook is expected for heavier structures as cost competitiveness drives players to opt for WHP tie-ins to existing nearby facilities.
There is also a modest outlook expected for floaters, as advancing technologies "present favourable options" for the monetisation of remote fields.
"The new energy transition and landscape calls for greater collaborations not only among industry players but also among other industries towards creating efficient solutions for better cost management, heightened customer centricity, value creation and innovative solutions," said Petronas vice president group procurement, Freida Amat.
"We must tap the full potential of technologies at our disposal and develop innovative technologies to offer the solutions needed to meet the world's growing demand for energy.
"This mindset is crucial as the industry is faced with greater demands for sustainable environmental products," she said.
"… industry players must push on with innovation while remaining cost competitive at par with global players in the course of doing business to ensure projects and production remain feasible despite the cyclical swings in [the] oil price. Petronas is committed to working together with our partners as the industry accelerates its efforts to decarbonise operations as part of a wider energy transition," she added.
Net Zero
Petronas on Monday confirmed its short, medium and long-term targets to net zero emissions in 2050.
In 2024, the company aims to cap its greenhouse gas emissions from its Malaysia operations to 49.5 million tonnes of carbon dioxide equivalent, and in the following year the company intends to reduce by 50% from 2019 levels its methane emissions from its groupwide natural gas value chain operations.
Petronas in 2030 is targeting a 25% groupwide greenhosue gas emissions reduction that will incorporate a 70% methane emissions reduction from its groupwide natural gas value chain activities and a 50% methane emissions reduction for Malaysia's natural gas value chain operations.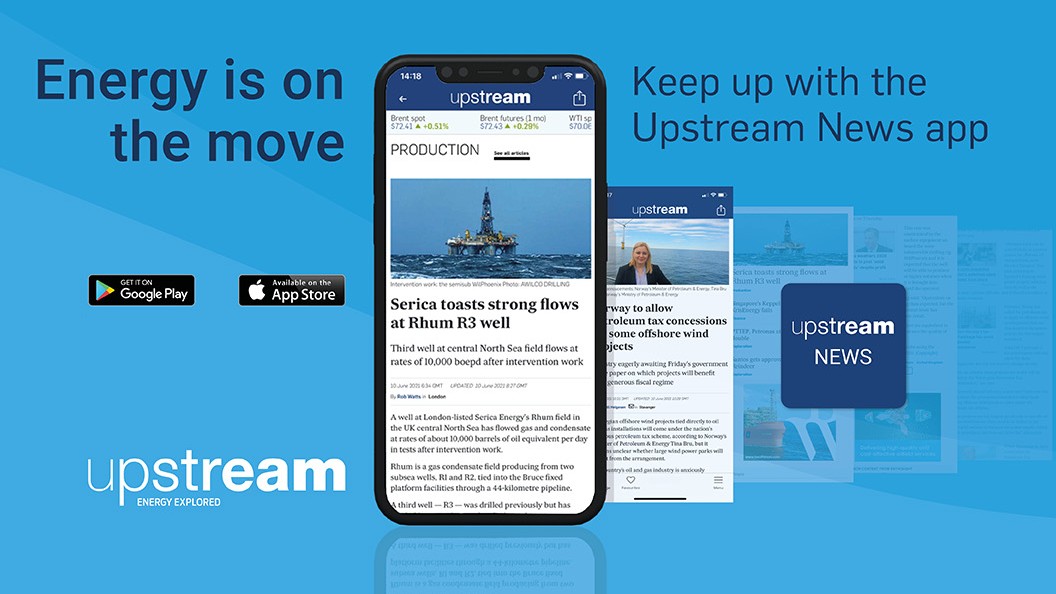 Stay a step ahead with the Upstream News app
Read high quality news and insight on the oil and gas business and its energy transition on-the-go. The News app offers you more control over your Upstream reading experience than any other platform.