A UK subsidiary of natural resources giant Glencore has been ordered by a UK court to pay more than £280 million ($320 million) for bribing officials in African countries to get access to oil.
The UK investigation revealed text messages, large cash withdrawals and deliberately hidden payments that showed Glencore had paid a total of $29 million in bribes between 2011 and 2015 to gain access to oil in Cameroon, Equatorial Guinea, Ivory Coast, Nigeria and South Sudan, according to a Serious Fraud Office (SFO) statement.
Glencore Energy UK pleaded guilty to seven corruption offences in June, including bribery.
It was ordered last week to pay a penalty of £182.9 million by Mr Justice Peter Fraser at Southwark Crown Court. He also approved a decision for £93.5 million to be confiscated from the company.
"Bribery is a highly corrosive offence," Mr Justice Peter Fraser said in his sentencing remarks. "It quite literally corrupts people and companies, and spreads like a disease."
Two Glencore executives from the West Africa desk flew to South Sudan by private jet in August 2011, carrying $800,000 in cash, according to the SFO. The money had been recorded as expenses for "opening [the] office in South Sudan" and was paid through a local agent to officials in the new South Sudan government followed by another $275,000 in cash, it said.
Later, between 2012 and 2015, another Glencore trader withdrew a total of $8.2 million in cash from the company's Swiss cash desk, recorded as "office expenses", although there was limited evidence of any office operating in the country, the SFO statement said. This, along with $5.5 million of "service fees" withdrawn in cash by a Nigerian agent, was periodically flown on private jets to Cameroon. There, it was used to bribe officials in the country's national oil and gas companies, the SFO said.
The offences to which Glencore pleaded guilty represented "corporate corruption on a widespread scale, deploying very substantial sums of money in bribes", Mr Justice Fraser said.
"The corruption is of extended duration and took place across five separate countries in West Africa, but had its origins in the West Africa oil trading desk of the defendant in London. It was endemic among traders on that particular desk," he added.
SFO director Lisa Osofsky said the case was the first time in the UK since the introduction of the Bribery Act 2010 "that a corporate has been convicted for the active authorisation of bribery, rather than purely a failure to prevent it".
"For years and across the globe, Glencore pursued profits to the detriment of national governments in some of the poorest countries in the world. The company's ruthless greed and criminality have been rightfully exposed," she said.
Glencore chairman Kalidas Madhavpeddi said in a statement: "The conduct that took place was inexcusable and has no place in Glencore.
"The company is committed to operating a company that creates value for all stakeholders by operating transparently under a well-defined set of values, with openness and integrity at the forefront."
Glencore has taken action toward implementing an ethics and compliance programme based on international best practice, associated training, awareness initiatives and monitoring systems, the chairman said.
In 2018, the US Department of Justice launched an investigation into Glencore's compliance with US money laundering and corruption laws, dating back as far as 2007, relating to the company's operations in Nigeria, the Democratic Republic of Congo and Venezuela.
In May, the company agreed to a $1.1 billion settlement in the US regarding a scheme to bribe officials in seven countries over the course of a decade.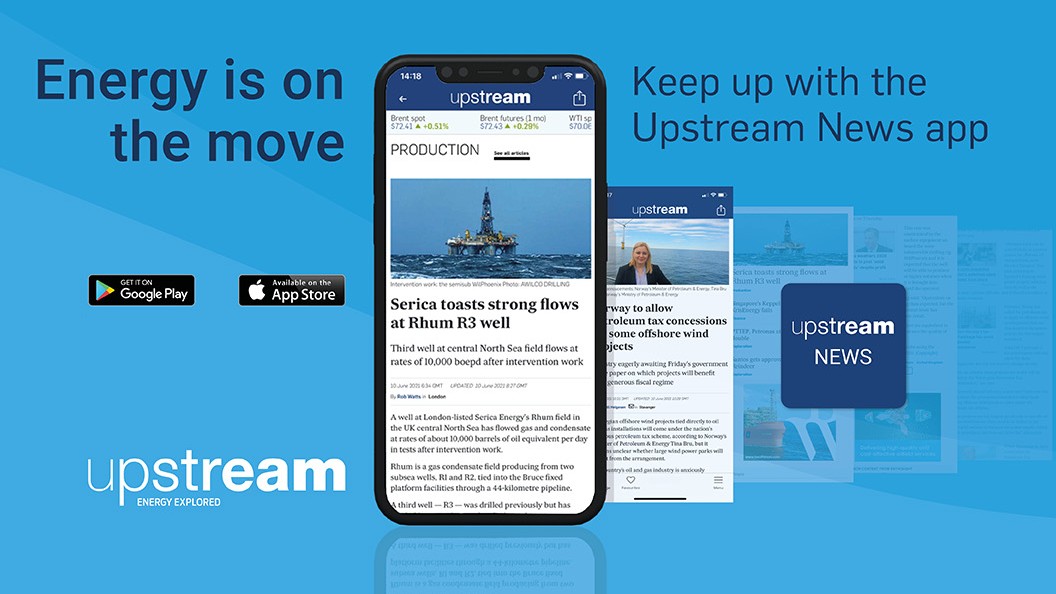 Stay a step ahead with the Upstream News app
Read high quality news and insight on the oil and gas business and its energy transition on-the-go. The News app offers you more control over your Upstream reading experience than any other platform.