Norwegian contracting giant Aker Solutions reported a 37% increase in revenues in a strongly recovering market in its third quarter earnings report, and raised its guidance for full year revenue by more than 35%.
The company reported quarterly revenue of Nkr10 billion ($950 million), compared with Nkr7.3 billion in the same period last year.
With revenue also above Nkr10 billion in this year's second quarter, Aker Solutions stated that full-year revenue could surpass Nkr40 billion.
While this increase was based on ongoing projects and secured order backlog, Aker Solutions also reported record levels of tendering activity, rising profit margins and high expectations for growth.
The company said it is currently tendering for projects worth an estimated Nkr115 billion and, with a high number of ongoing front-end engineering and design projects, is anticipating "potential for a record-high order intake in 2022".
Earnings before interest, taxes, depreciation and amortisation (EBITDA) of Nkr749 million gave a 7.5% margin, but this rose to a record 17.5% in the subsea sector, according to the company's quarterly earnings statement released on Tuesday.
Within the subsea segment, Aker Solutions noted that the profit was boosted by initiating margin recognition on the Jansz-Io subsea gas compression project offshore Western Australia, after reaching 20% progress on this project during the quarter.
However, chief financial officer Idar Eikrem said Aker Solutions expects margins of around 16% for the full year in its subsea segment "due to a continued strong performance".
He said revenue is "very likely to reach Nkr40 billion this year".
The company's quarterly net income of Nkr285 million, compared with a Nkr100 million gain in the third quarter of 2021.
Chief executive Kjetel Digre said he was "pleased with the company's performance in the quarter and added that it is "well-positioned to capitalise on both near-term recovery and for the longer-term structural change in the energy markets".
"We see strong growth in energy spending across the energy landscape, further boosted by the increasing focus on sustainability and the transition to renewables over the long term," he added.
Digre said the company is focused on safeguarding and delivering on its current portfolio, but is also well-positioned both for a "coming wave" of project sanctions in oil and gas and, in the longer term a "massive increase in energy transition investments".
With tendering activity described as "very high" and "expectations of several large project sanctions", Eikrem described the company as being in a "strong position to significant increase in secured backlog."
The order intake for the quarter was Nkr8.2 billion, taking the company's current total secured backlog currently to Nkr51 billion.
"As investment in sustainable solutions increases, we see a great need for the strong engineering and project execution competence that we provide," Digre said.
Aker Solutions also reported strong growth in energy consultancy services for projects and investments geared toward energy transition, in fields such as future repurposing of existing gas infrastructure for hydrogen production and integrated offshore wind energy and hydrogen power generation systems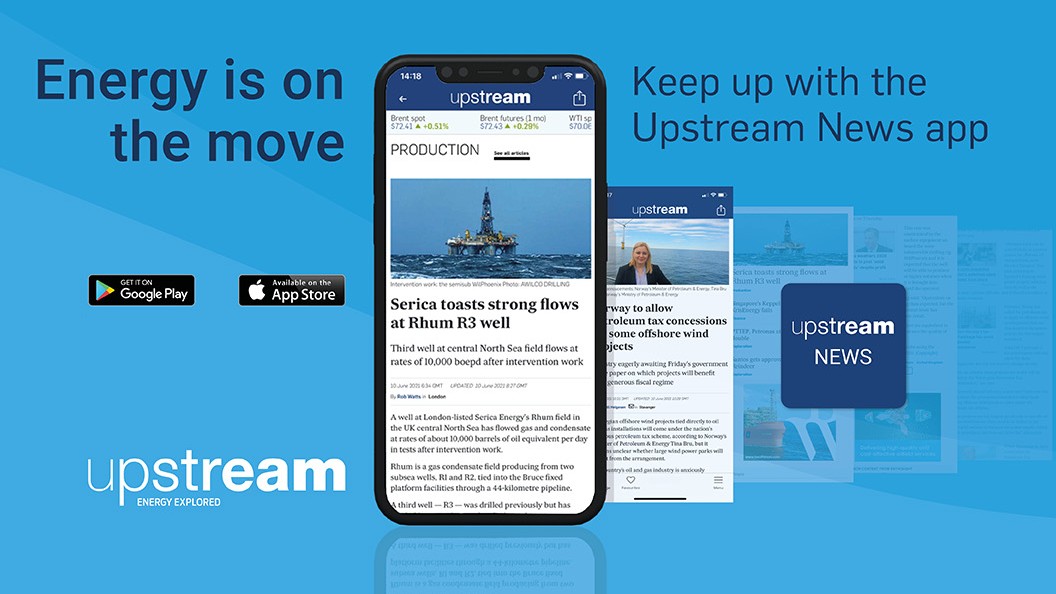 Stay a step ahead with the Upstream News app
Read high quality news and insight on the oil and gas business and its energy transition on-the-go. The News app offers you more control over your Upstream reading experience than any other platform.