Argentina's state-owned energy company YPF has outlined plans to invest $5 billion this year, with nearly half of the spending aimed at boosting unconventional production in the prolific Vaca Muerta shale formation.
YPF plans to spend $2.3 billion in 2023 on shale blocks, the company's main driver for growth. Another $1.3 billion will be directed to conventional areas and $1.1 billion to downstream activities.
The figures represent a 20% increase over the $4.2 billion capital expenditure of 2022.
"Although we envision 2023 to be a challenging and volatile year on the back of global and local uncertainties, we remain focused on delivering the historical opportunities we have in front of us," YPF chief executive Pablo Iuliano told investors at the company's capital markets day in New York.
YPF will focus most of this investment in the shale oil portfolio, which includes top producing fields such as Loma Campana, La Amarga Chica, Bandurria Sur and Aguada del Chanar.
"Even though we had tremendous progress in terms of operational performance over the years, we are still in the very early stages of development," Iuliano said.
YPF estimates that 3000 wells would be needed to take production in the fields anywhere near to potential, and the company has so far only drilled 20% of these.
Iuliano believes about half the targeted wells will be drilled by the end of 2027.
"We are also beginning to develop new areas and see potential for another 2850 wells to be drilled," he adds.
New shale developments, including the Narambuena, Bajo del Toro, Sur de los Lagos and Lindero Atravesado fields, have the ability to generate a lot of cash flow for the company throughout the decade, the company believes.
Scratching the surface
YPF is confident it is merely scratching the surface when it comes to Vaca Muerta's potential and believes the shale play may hold up to 16 billion barrels of oil equivalent in recoverable volumes.
Iuliano says: "Based on the experience accumulated so far in the main blocks within our Vaca Muerta portfolio, in the next five years we expect an average development cost of between $8 and $10 per barrel of oil equivalent."
Efficiency gains made over more than a decade in the Vaca Muerta formations have reduced break-even costs of between $35 and $40 per barrel of oil equivalent, putting the play on par with shale rivals in the US, YPS said.
YPF produced 226,000 barrels per day of oil and 37.5 million cubic metres per day of natural gas in 2022.
Output, which was impacted by the Covid-19 pandemic, bounced back in 2021.
With the investments planned for this year, YPF chief financial officer Alejandro Lew said output is expected to grow 8% to 245,000 bpd, with shale oil production set to increase by 30%.
"Our focus will continue to be in shale oil, monetising our shale oil portfolio, with about two thirds of our upstream investments targeting shale oil and about one third going for shale gas," Lew said.
The bulk will go to well construction, drilling and completion activities, but investments in production facilities are expected to spike this year to roughly $700 million, as YPF prepares itself for "outstanding opportunities" the company will have in the Vaca Muerta in the years to come.
In the longer run, YPF expects to double oil production by 2027, although gas output is forecast to increase at a more moderate rate of 30%.
To achieve crude production close to about 450,000 bpd by 2027, YPF will work to keep conventional output at steady levels by investing in enhanced oil recovery techniques at mature fields.
At the same time, shale oil production is expected to quadruple in the five-year period to 2027, with both shale oil and gas set to account for about 70% of the company's total output by then.
"We believe our Vaca Muerta portfolio provides us with enough resilience to be able to reach that target in the next five years," Lew says.
YPF thinks it is possible to sustain a capital expenditure of between $5 billion and $6 billion per year by 2027 to tackle forthcoming opportunities. At that point, the company will be exporting up to 40% of its oil production, or 150,000 bpd, according to Lew.
"Getting to that crude export mark would depend on us being able to deliver on our production growth goals," he adds.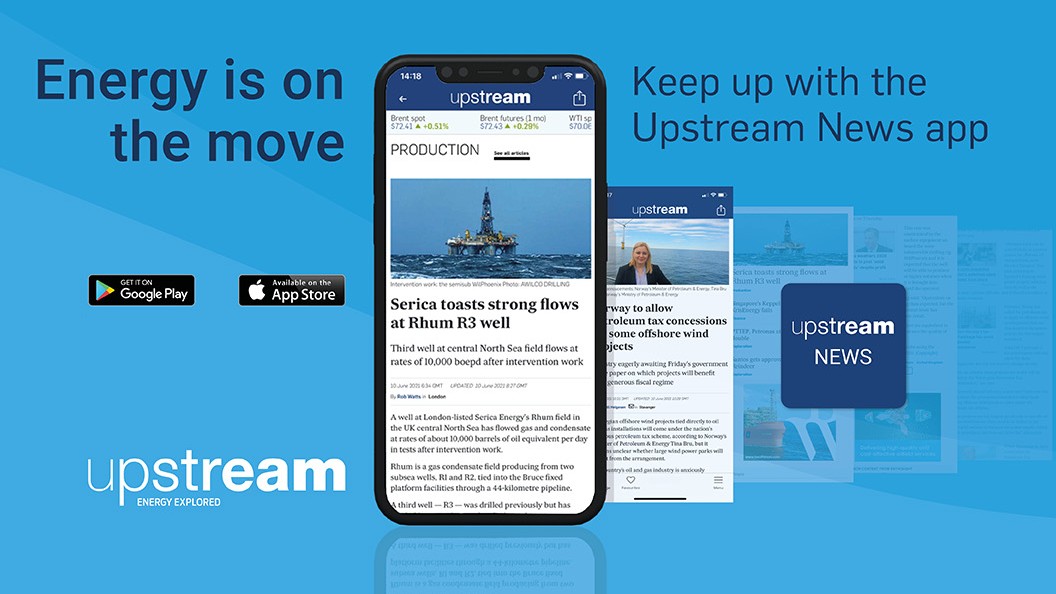 Download the Upstream News app
Read high quality news and insight on the oil and gas business on-the-go