UK supermajor BP on Tuesday reported a spectacular increase in full-year 2022 net profit — up to $27.7 billion from $12.8 billion the same period last year — and said it expects to produce more oil and gas for longer than its previous guidance as it responds to a world in need of energy.
The company intends to increase its investment in oil and gas, and in its "transition growth engines" — bioenergy, hydrogen, renewables, electric vehicle charging and convenience.
Each of the two areas will receive an additional $8 billion of capital through 2030, which will "accelerate growth and earnings from the transition growth engines and extend earnings from oil and gas through 2030".
As a result of the additional investment, and retaining some assets for longer, BP expects its oil and gas production in 2030 to be around 2 million barrels per day, some 25% lower than in 2019 — compared to its previous aim of a 40% reduction.
Transition cash
Its transition growth engines (TGEs) will however receive about 50% of total capital expenditure in 2023, and are forecast to generate between $10 billion and $12 billion earnings before interest, taxes, depreciation and amortisation (Ebitda) in 2030.
BP on Tuesday confirmed it is adjusting its targeted annual capital expenditure range to $14 billion to $18 billion through 2030, from the previous range of $14 billion to $16 billion.
"All investments will remain subject to disciplined application of BP's balanced investment and returns criteria," the company said.
BP added it expects this additional incremental investment to deliver around $3 billion in additional Ebitda in 2025, rising to between $5 billion and $6 billion in 2030.
This would comprise an additional $2 billion from the TGEs and $3 billion to $4 billon from oil and gas projects at the end of this decade.
Secure and affordable energy
BP chief executive Bernard Looney said: "It's clearer than ever after the past three years that the world wants and needs energy that is secure and affordable as well as lower carbon — all three together, what's known as the energy trilemma.
"To tackle that, action is needed to accelerate the transition. And — at the same time — action is needed to make sure that the transition is orderly, so that affordable energy keeps flowing where it's needed today.
"As an integrated energy company, BP is very deliberately set up to help on both counts. With three years of delivery and track record — we have increased confidence our strategy is working.
"And with today's announcement we are leaning further in. We are growing our investment into our transition and, at the same time, growing investment into today's energy system.
"In doing so, we see tremendous opportunity to create value. And it's what governments and customers are asking of companies like us."
Oil and gas investment
In an earnings call on Tuesday, BP said it has five major projects to bring on stream this year, and another nine by the end of 2025.
The company claims to have an undeveloped reserves base of about 18 billion barrels of oil equivalent.
From 2025, BP said it has a rich portfolio of project opportunities, mostly in its "heartland" areas including North America, Trinidad & Tobago, Angola, Mauritania and Senegal, and the North Sea.
New hub investment options are on the cards from 2030.
Financial results
BP's underlying replacement cost profit (net profit) for the fourth quarter of 2022 was $4.8 billion, 18% higher than comparable three months of 2021 but substantially less than the third quarter of 2022.
The full-year underlying replacement cost profit of $27.7 billion was a significant lift on $12.8 billion in 2021.
Full-year 2022 cash flow was $40.9 billion, and the company said it would increase by 10% its quarterly dividend per ordinary share.
It would execute a further $2.75 billion of share buy-backs before its first-quarter 2023 results.
In 2022, BP's capital expenditure was $16.3 billion, 30% of which it said went into its transition growth engines.
The company incurred total taxes of $15.1 billion worldwide — the highest annual amount it has ever paid, representing a tax rate of 34%.
Its North Sea business, which accounts for less than 10% of its global profits, will pay $2.2 billion in tax for 2022, including $700 million in the Energy Profits Levy, or so-called UK windfall tax.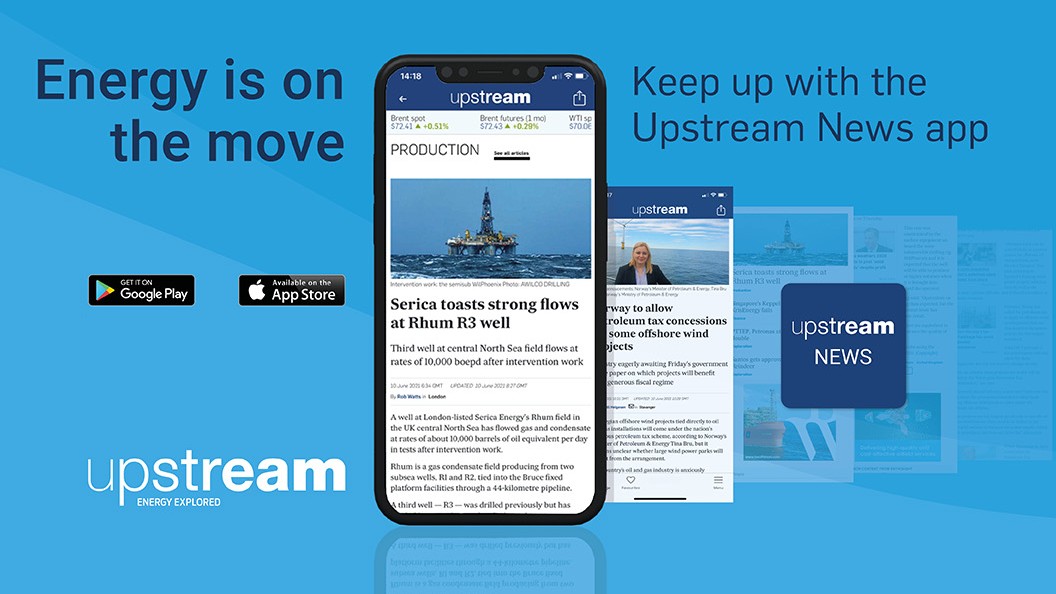 Download the Upstream News app
Read high quality news and insight on the oil and gas business on-the-go