Equinor has joined its leading energy peers in reporting record profit for 2022 and returning more capital to shareholders.
The Norwegian energy heavyweight's full-year performance for 2022 was buoyed by a stronger than projected fourth quarter.
Coupled with a positive dividend surprise for investors, its stock edged up during early trading on Wednesday.
Chief Executive Anders Opedal said: "We are capturing value from high prices for gas and liquids with excellent performance and increased production.
"This resulted in very strong adjusted earnings after tax for the quarter and the full year.
"In addition, continued improvements and capital discipline contributes to the strong free cash flow of $25 billion and a significant strengthening of our balance sheet."
Equinor booked an adjusted operating profit of $74.9 billion for 2022, more than double the figure recorded the previous year, because of soaring gas prices.
For the fourth quarter, adjusted earnings before tax and interest hit $15.1 billion. This was in line with the same period last year but above the $14.4 billion predicted by analysts in a poll by Reuters.
Net income for the fourth quarter was $7.9 billion, up from $3.3 billion a year ago. This pushed up full year net income to $28.7 billion, way ahead of the $8.5 billion booked in 2021.
Equinor boosts dividend and buy-back
Dividend for the quarter will rise to $0.30 per share, up from $0.20 per share. At the same time, shareholders will collect an extraordinary payment of $0.60 per share.
In tandem, Equinor's share buy-back was hiked further, resulting in a programme up to $6 billion in 2023.
Shares in Equinor were up about 1.5% at Nkr320.45 ($31.24) each in early trading after the results were announced.
Analysts at Jefferies said the stock movement was anticipated as the company positively "surprised on the shareholder remuneration front".
Opedal said: "Strong earnings and cash flow will enable continued competitive capital distribution and investments in high-value, resilient projects within oil and gas, renewables and low-carbon solutions.
"We stepped up capital distribution to shareholders, while continuing to invest in a balanced energy transition and contributing to society with high tax payments.
"On the back of strong earnings, outlook and balance sheet, we step up capital distribution to [an] expected $17 billion dollars in 2023."
Continuing investment in oil and gas
On Wednesday, Equinor confirmed it would continue to invest and optimise its competitive oil and gas project portfolio to maintain a long-term reliable energy supply with low emissions from production.
It comes despite Norwegian media highlighting the contrasting performance of legacy energy assets and renewable-energy projects.
Upstream's sister title Dagens Naeringsliv noted Equinor makes its money back on new oil and gas projects in less than two-and-a-half years.
However, cash flows out of the renewable investment, where the loss is Nkr3.3 billion in the past two years.
Equinor's portfolio of oil and gas projects coming on stream within the next decade has an average breakeven price of about $35 per barrel, an internal rate of return of about 30%, an average payback time of about 30 months and an upstream carbon dioxide-intensity of below six kilograms per barrel of oil equivalent.
The company expects organic capital expenditure of between $10 billion and $11 billion in 2023, and an annual average of about $13 billion for 2024 up to 2026.
This year, Equinor expects a production growth of about 3% in oil and gas, compared with 2022.
Looking ahead, Equinor said it is well positioned to deliver strong returns through the energy transition, expecting above 15% return on average capital employed to 2030.
The company expects about $20 billion in average annual cash flow from operations after tax towards the end of the decade.
Equinor delivered total equity production of 2.046 million barrels of oil equivalent per day in the fourth quarter, down from 2.158 million boepd in the same three months of 2021.
This was impacted by turnarounds in the US offshore, its exit from Russian assets and deferral of gas production from the Norwegian continental shelf to periods with higher demand.
The company realised a European gas price of $29 per million British thermal units and realised liquids prices of $80.4 per barrel in the fourth quarter of 2022. Last year, Equinor paid $42.8 billion in tax relating to its operations offshore Norway.
Russia's invasion of Ukraine and an ensuing global energy crisis has powered profit across the world's energy majors in the past year.
Equinor's record results come only 24 hours after UK supermajor BP posted stellar full-year profit of $27.7 billion.
This morning, France's TotalEnergies booked adjusted profits more than twice as high as in 2021.
US supermajor ExxonMobil and UK-based supermajor Shell have also reported sharp rises in profitability for 2022 in an earnings season categories by record profits, share buy-backs and rising dividends.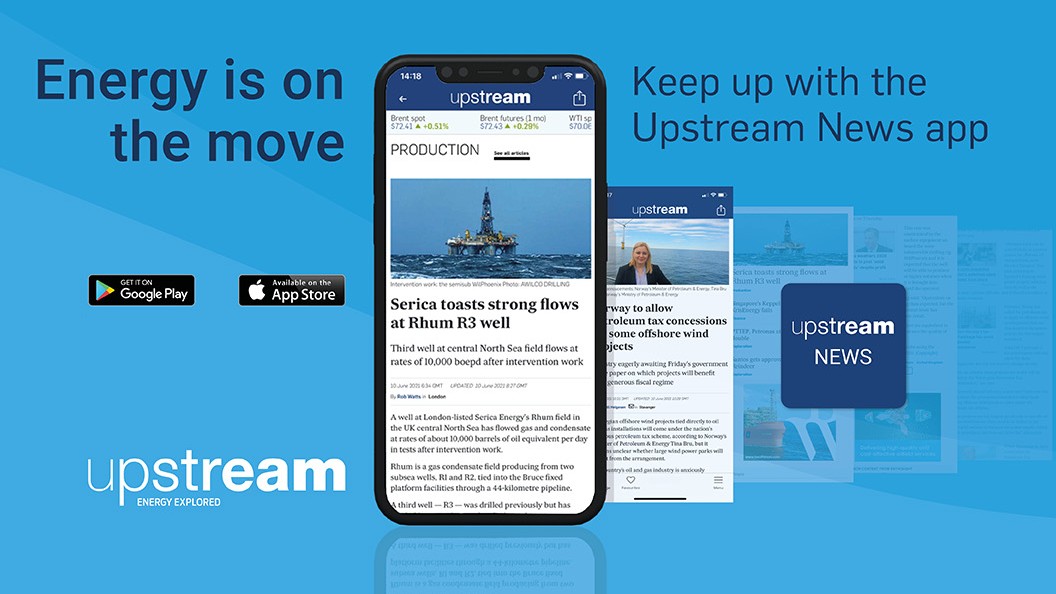 Download the Upstream News app
Read high quality news and insight on the oil and gas business on-the-go