Jadestone Energy is boosting its interest in the Woodside Energy-operated Cossack, Wanaea, Lambert and Hermes (CWLH) oilfields development, offshore Western Australia where it sees a bright future for the mature asset.
The Singaporean upstream independent said it continues to believe that there is potential to add incremental reserves through infill drilling, targeting unswept oil across all four of the CWLH fields and extending the asset life beyond 2031 — the initial design life of the Okha floating production, storage and offloading vessel.
If the asset's contingent resources can be firmed up into reserves, then the design life of the floater potentially could be extended by a decade.
Jadestone on Tuesday confirmed it had executed a sale and purchase agreement with Japan Australia LNG (MiMi) to acquire for an initial US$9 million cash its 16.67% non-operated working interest in the CWLH.
The deal will also see Jadestone liable for certain subsequent abandonment trust payments.
On completion of this deal, Jadestone will have a 33.33% stake in the project.
The CWLH fields produced about 2200 barrels per day of low sulphur, low density oil in the third quarter and have averaged about 1800 bpd this year — both figures net to the seller's 16.67% interest.
Year-to-date production was impacted by facilities downtime earlier in 2023, with remediation plans to prevent similar occurrences already being implemented, noted Jadestone.
Jadestone's acquisition includes MiMi's entire 16.67% working interest in the CWLH fields, subsea infrastructure, the Okha floating production, storage and offloading vessel, and full abandonment liabilities.
Exceeding expectations
Jadestone will make payments of up to US$111 million in connection with the transaction, comprising a consideration of US$9 million and up to US$102 million into the CWLH abandonment trust fund in three instalments in 2024.
"Since acquiring our initial CWLH interest in November 2022, the subsurface performance has exceeded expectations, validating our work and de-risking the significant upside potential we see across the fields," Jadestone chief executive Paul Blakeley said.
He added that the company is "pleased to be increasing our interest in a very high-quality, long-life asset with low decline rates" at an acquisition cost of US$1.7 per barrel of proven-plus-probable reserves, or less than US$1 per barrel on a proven-plus-probable reserves and best estimate contingent resource basis.
"This acquisition also provides us with greater influence over investment decisions on an asset which is expected to be an important part of the Jadestone investment case for years to come," he said.
Blakeley added that Jadestone intends to fund the acquisition and associated abandonment trust payments through available liquidity, including its reserves-based lending (RBL) facility, which was structured to accommodate the company's growth by supporting the acquisition of producing reserves with significant upside potential.
"Our RBL banks are supportive of this acquisition and recognise the benefits that it will bring to our business, further diversifying our production base and adding barrels which are accretive on all measures," he said.
"Flaring from the CWLH fields is minimised due to the export of associated gas to the neighbouring North West Shelf Gas facilities, reducing emissions intensity and further evidencing how our strategy of maximising recovery from existing upstream assets is consistent with our sustainability principles."
Last year, Jadestone paid US$20 million for BP's 16.67% working interest in the CWLH oilfields development, aka the North West Shelf oil project.
The assets acquired from BP included its entire stake in the CWLH oilfields, subsea infrastructure, the Okha FPSO plus full abandonment liabilities estimated at US$82 million.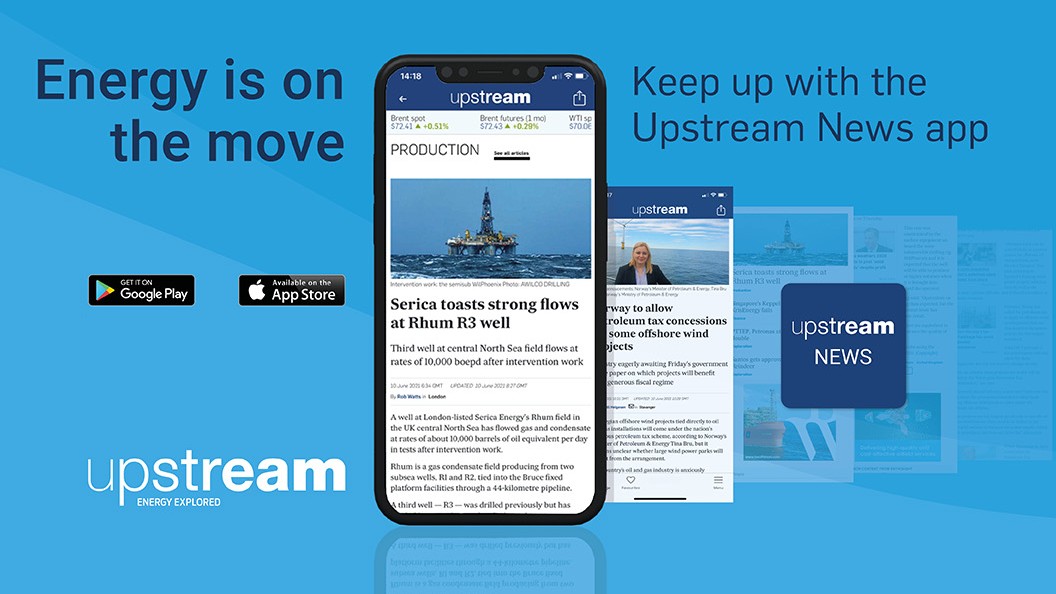 Download the Upstream News app
Read high quality news and insight on the oil and gas business on-the-go