Australian independent Karoon Energy is on the acquisition trail as it looks to add more oil assets in Brazil where it is currently producing from the Bauna field, and potentially further afield in the Americas.
"We are continuing to explore potential acquisition and farm-in opportunities," confirmed Karoon chairman Bruce Phillips.
Most of the assets being reviewed are located in Brazil but the company is also actively screening other oil-dominated assets, primarily in the Americas.
He added Karoon is being highly disciplined in the way it approaches inorganic opportunities and has stringent criteria for progressing with any acquisition.
"As well as being a good fit strategically, any investment needs to be robust at materially lower oil prices than currently prevailing," said Phillips.
Karoon employed this "methodical approach" earlier this year when it elected to stop the purchase of a 50% interest in Enauta Energia's Atlanta oilfield offshore Brazil.
Despite this decision, Karoon chief executive Julian Fowles said the company continues to "actively evaluate" potential mergers & acquisition opportunities that would allow Karoon to deliver enhanced value to shareholders.
"Our focus is on oil producing assets, or those at or post-final investment decision. These evaluations are largely focused in Brazil but, as already mentioned, we also have an active programme looking elsewhere in the Americas for suitable opportunities," said Fowles.
"We have a number of key criteria that we apply to determine if we should proceed and to ensure risk and exposure can be appropriately managed in the case of an acquisition."
Net-zero goal
Karoon's key criteria that it applies to acquisition or farm-in opportunities include the asset being accommodated within its greenhouse gas management strategy.
Karoon achieved carbon neutrality on its Bauna operations in the 2021 financial year and this is planned to be repeated in the 2022 financial year with the company targeting net-zero by 2035.
Karoon's Scope 1 and 2 emissions in the 2022 financial year totalled 82,870 tonnes of CO2 equivalent – 82,805 tonnes of CO2e of Scope 1 and 65 tonnes of CO2e of Scope 2, reflecting the first full year of production at Bauna and the start of intervention operations.
The emissions intensity of 18.3 kilograms CO2e per barrel in the 2022 financial year is expected to decrease to less than 12 kg CO2e per barrel by the end of the 2023 calendar year, the Australian operator said.
Phillips noted that while the world is transitioning from fossil fuels toward renewable energy… the energy shortfalls being experienced have emphasised the importance of ensuring that this transition takes place in an orderly manner and that sufficient secure, reliable, low-cost energy remains available for the world's growing population.
"In our view, even as the transition to renewables accelerates, oil and gas will be required to support global economies for decades to come. We believe Karoon can play a role in supplying energy responsibly, safely and reliably in a lower carbon world," he said.
Brazil, where all the company's operated assets are located, has recently seen a keenly contested national election, with president-elect Luiz Inacio Lula da Silva narrowly defeating incumbent Jair Bolsonaro.
"We believe Brazil remains a highly attractive location in which to invest. The oil and gas industry, which represents approximately 15% of the country's gross domestic product is well established, with a stable regulator, a long tradition of respecting contracts and a genuine desire to encourage responsible investment, as evidenced by the recent reduction in our royalty rates for incremental production at Bauna," said Phillips.
"We look forward to working closely with the new government to achieve mutually beneficial outcomes for the people of Brazil and for Karoon shareholders."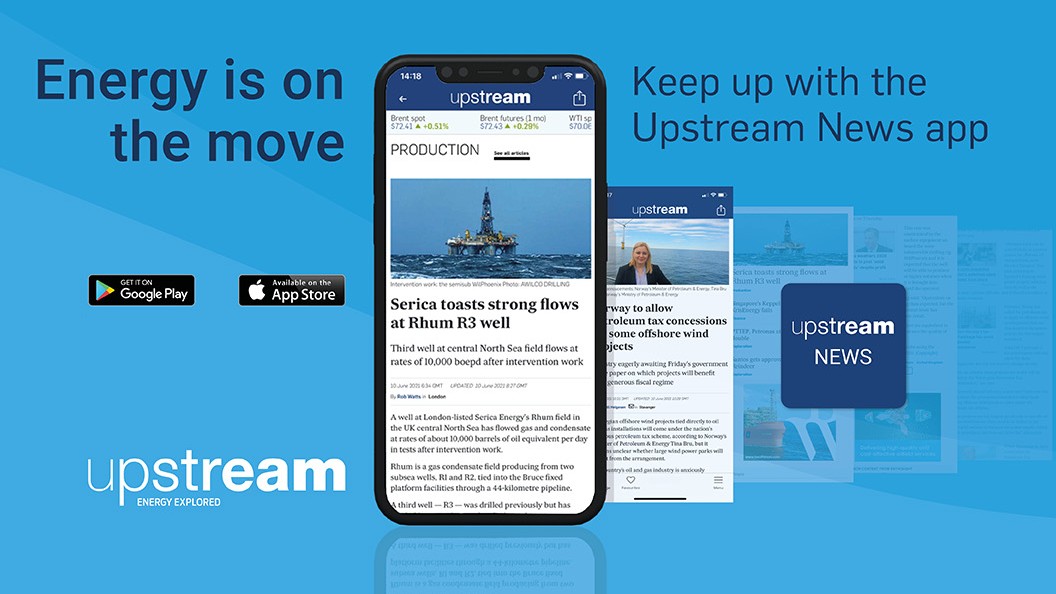 Stay a step ahead with the Upstream News app
Read high quality news and insight on the oil and gas business and its energy transition on-the-go. The News app offers you more control over your Upstream reading experience than any other platform.