Kazakhstan's state owned oil and gas producer KazMunayGaz has started a series of roadshows across the country after authorities ordered the company to more than triple the number of shares to be made available to investors in a coming stock market flotation.
Priority will be given to Kazakh nationals while institutional investors will be allowed to pick up any remaining shares from an offering of over 94 million.
The share offer represents about 15.4% of KazMunayGaz's total stock, with each share to be sold at the fixed price of about 8400 Kazakh tenge ($18.40).
Kazakhstan's President Kassym-Jomart Tokayev is standing for re-election next weekend, and the stock offering is seen as a bit to bolster support for his campaign.
The KazMunayGaz's public share offering has been under discussion since 2016 but will finally go ahead this year, despite uncertainties related to Russia's invasion of Ukraine and the international sanctions that followed this event.
Kazakhstan's credit ratings were downgraded recently due to the challenge faced in shipping its oil and products across Russia, despite Kazakhstan's strong political, economic and social ties to its bigger neighbour.
Populist move
The executive director of the Qazaq Association of Minority Shareholders, Daniyar Temirbayev, is among those who have described the KazMunayGaz offering as tied to Tokayev's political ambitions, but ultimately endorsed the move.
Temirbayev, in an interview broadcast on social media, described Tokayev as prepared to "share the national wealth with the population instead of giving control over it to a handful of well-connected businessmen," a reference to previous president Nursultan Nazarbayev's administration.
Tokayev was on the brink of losing power in January of this year amid mass protests, apparently sparked by a price hike for liquefied petroleum gas.
Protesters were dispersed after Tokayev asked Russian President Vladimir Putin and leaders of several former Soviet republics to send troops to help restore order.
As part of his own commitments after the troops were withdrawn, Tokayev announced extraordinary presidential elections to be held 20 November and launched a widespread purge of governmental officials and businessmen that were allegedly profiting from having close ties to Nazarbayev.
The KazMunayGaz share offer has quickly become a major discussion topic among ordinary Kazakhs ahead of the election. Temirbayev has advised potential investors to buy "a reasonable amount" of stock despite the risks.
According to Kazakh authorities, KazMunayGaz will reward its state and private shareholders with a guaranteed annual dividend payment of between 200 billion ($437 million) and 250 billion tenge for the next three years.
Growth potential
Speaking at a press conference in the Kazakh capital of Astana earlier this week, KazMunayGaz executive board chairman Magzum Myrzagaliyev was cautiously optimistic about the company's growth potential.
KazMunaigaz' regional subsidiaries develop mainly on legacy and heavily depleted onshore oilfields, some dating back to the 1960s. The company is Kazakhstan's fourth-largest oil producer.
Myrzagaliyev expects to see mid-term upside in oil production at two foreign-led developments: the Tengiz onshore project, where it has a 20% stake, and the Kashagan offshore development in the Caspian Sea, where the company has recently regained a share of nearly 17%.
Chevron-led Tengizchevroil, is currently completing a major expansion and upgrade project at the field aimed to boost its output by 48%, to about 855,000 barrels of oil per day, he said.
Meanwhile, Kazakh authorities have been discussing several additional development phases for the Kashagan field with a group of its western investors, Myrzagaliyev said.
He added that KazMunayGaz is also a partner in several prospective offshore exploration projects in Kazakhstan's shallow-water sector of the Caspian Sea with the participation of major international investors. Two of the offshore fields, Kalamkas-more and Khazar, have confirmed hydrocarbon reserves.
Onshore, KazMunayGaz expects to continue exploring for hydrocarbons in deep layers at two large blocks in the Atyrau region, Kazakhstan's core oil province today, Myrzagaliyev said.
Authorities have said Kazakh nationals may register their interest in KazMunayGaz shares before 2 December.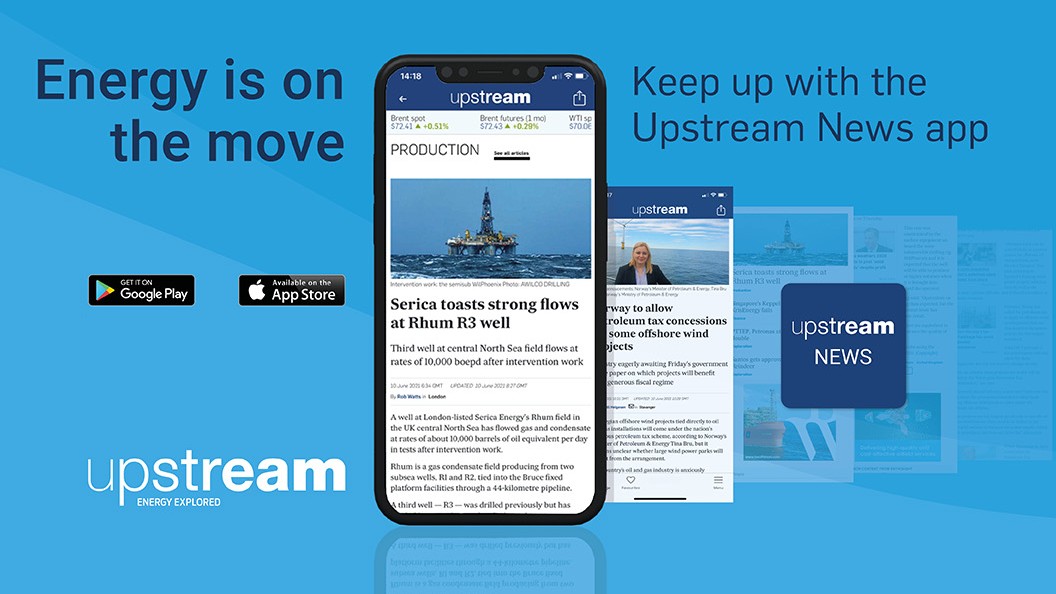 Stay a step ahead with the Upstream News app
Read high quality news and insight on the oil and gas business and its energy transition on-the-go. The News app offers you more control over your Upstream reading experience than any other platform.