Oilfield services and equipment major Baker Hughes enjoyed surging revenues and record orders in the fourth quarter of 2022, although another challenging year for supply chain constraints left its profits lagging behind the growth curve.
The Houston-based company described orders of $8 billion for the quarter, up 20% on the same period of 2021 and up 32% on the immediately preceding quarter.
A quarterly net income of $182 million was down 38% from the $294 million profit achieved in the final quarter of 2021.
On a non-GAAP basis, however, adjusted net income rose to $381 million, up 70% on the year and up 44% from a quarter earlier.
Baker Hughes said revenue of $5.9 billion for the quarter was up 10% from the previous quarter and up 8% year-on-year.
GAAP-measured operating income of $663 million for the quarter was up 146% sequentially and up 15% year-on-year.
Adjusted operating income, a non-GAAP measure, was reported as $692 million for the quarter, up 38% sequentially and up 21% year-on-year.
Baker Hughes was reporting earnings for a calendar year for the first time since dividing the company into two business units, Oilfield Services & Equipment (OFSE ) and Industrial & Energy Technology (IET).
Chief executive Lorenzo Simonelli stated: "We were very pleased to end 2022 with solid momentum across our two business segments. In the fourth quarter, we saw continued margin improvement in our OFSE business and an extremely strong level of orders for IET, which was driven by multiple awards across different end markets."
OFSE group sales rose 12% year-on-year to $3.6 billion, while revenue in the IET group grew 1% from the corresponding quarter of 2022, reaching $2.3 billion.
In its strongest growth areas in the IET group, the company booked a record $3.5 billion in equipment orders for the liquefied natural gas industry and over $400 million in new energy technology orders, up 50% versus 2021.
Constraints continue
Supply chain constraints, worker shortages, inflation and logistical disruptions that worsened following Russia's invasion of Ukraine were among the problems that have undermined profitability in the oil services sector.
Baker Hughes reported $682 million in restructuring and impairment charges for the full-year 2022.
Drilling activity has picked up in 2022 in response to higher oil prices, although Baker Hughes' own rig count reported that activity in the US faltered againrecentlyas major oil companies continue to prioritise share value over production growth.
Commenting on the longer term business outlook, Simonelli added: "In 2023, the global economy is expected to experience some challenges under the weight of inflationary pressures and tightening monetary conditions. Despite recessionary pressures in some of the world's largest economies, we maintain a positive outlook for the energy sector, given supply shortages appear likely to persist.
"With years of under investment now being amplified by recent geopolitical factors, global spare capacity for oil and gas has deteriorated and will likely require years of investment growth to meet forecasted future demand."
Among forward-looking commitments, Baker Hughes promised to continue to develop its portfolio of new energy technologies and to return 60% to 80% of free cash flow to shareholders through a combination of dividends and opportunistic share buybacks.
The company's shares were up around 1% in early Nasdaq trading following the earnings statement.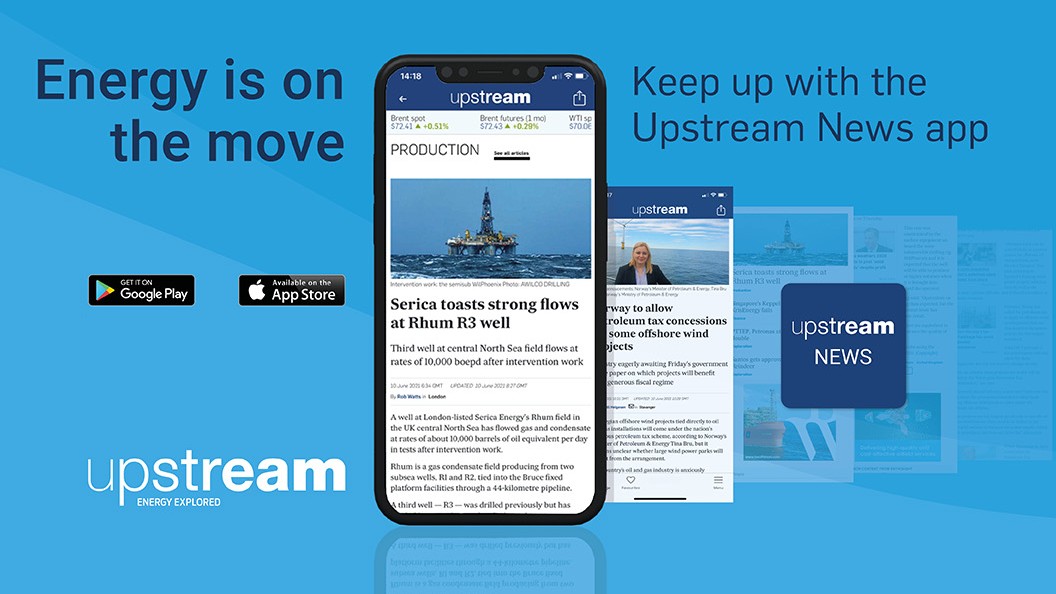 Stay a step ahead with the Upstream News app
Read high quality news and insight on the oil and gas business and its energy transition on-the-go. The News app offers you more control over your Upstream reading experience than any other platform.