Oil and gas operators are expected to increase their capital expenditure budgets this year, although uncertainty over demand and supply will continue into 2023.
According to consultant Westwood Global Energy, a range for Brent crude of between $70 and $90 per barrel "seems reasonable", but gas prices will remain "volatile and hard to predict".
"Capital allocation will be a lively debate in board rooms as pressures to increase 'green' investments are balanced with the need to fulfil the demand for oil and gas," Westwood said.
"The large oil companies clearly have the firepower for more cash acquisitions, most likely to accelerate energy transition strategies than to bolster traditional oil and gas activities."
Meanwhile, the consultant believes portfolio rationalisation by the supermajors might come to an end in 2023, although upstream players that continue to focus on hydrocarbon production will be willing buyers of assets.
Upstream exits possible in 2023
"It is possible that in 2023 there could be exits from the upstream for some companies that have prioritised the energy transition.
"This would follow Lundin, which sold out of the E&P business in 2021 to focus on renewables, and Repsol which sold a 25% stake in its upstream business," Westwood said.
"Deal activity levels should be maintained through 2023 with the trend to lower value cash deals likely."
Last year saw a considerable drop in the value of upstream deals done despite the buoyant oil and gas prices.
Westwood recorded 57 significant deals in 2022 worth a total $48 billion and involving 2.8 billion boe of proven and probable reserves and 1.8 million barrels of oil equivalent per day of production.
This compares with 53 M&A transactions in 2021 worth a combined $87 billion, which traded 6.2 billion boe of total proven and probable reserves and 2 million boepd of production.
Six of these deals were completed for more than $5 billion apiece and 2021 also saw 12 consolidation deals with companies being acquired or players merging.
In contrast, the highest value deal concluded in 2022 was EIG's $4.8 billion acquisition of a 25% equity stake in Spanish giant Repsol's upstream business.
In 2022, the supermajors sold $5.8 billion less upstream assets than in the previous year, with their portfolio rationalisation reduced on the back of higher commodity prices as strong operating cash flows resulted in less need to sell.
Private equity was by far the biggest trader of assets — selling $11.3b billion (23% of the total) and buying $18.3 billion of assets (38% of the total) in 2022. Last year also saw EIG acquire for $2.2 billion Tokyo Gas' interests in four Australian integrated liquefied natural gas projects — Gorgon, Ichthys, Pluto and Queensland Curtis.
Cash was king in 2022 as buyers were able to use robust balance sheets funded by strong operating cash flows from high oil prices.
Of the total $48 billion in significant deals recorded by Westwood, 91% or $44 billion was paid in cash with only 9% being funded by equity.
In comparison, of the $87 billion-worth of deals in 2021, 40% was paid in cash with 60% being funded by equity.
ExxonMobil was the most active supermajor in 2022, selling $6.4 billion of assets including its equity in US Californian onshore producer Aera Energy, XTO Energy Canada, its shallow-water assets in Nigeria and exiting Romania.
Shell was the second most active supermajor seller in 2022, disposing of $2.5 billion-worth of upstream assets.
'Turbulent year'
Westwood described 2022 as "a turbulent year" for the oil industry, which was caught in the tension between an increasing urgency to transition away from fossil fuels and societal pressures to maintain affordable levels of energy supply.
"The pivot from a pandemic-induced collapse in demand and oil price crash, to a war-related, sanctions-driven collapse in supply and an oil price peak in two years is extraordinary, even in the context of the oil price roller-coaster seen over the last twelve years," the consultant said in its 2022 Upstream Oil & Gas Review.
Last year, a supply shock induced by Russia's invasion of Ukraine saw oil prices driven up to an average $101 per barrel while European spot gas prices in August 2022 spiked at $106 per million British thermal units or an "incredible" $623 per barrel of oil equivalent.
Against this backdrop, "oil companies gushed cash and shareholders enjoyed a bonanza — 44 cents in every dollar of cash flow went to shareholders and 12 cents to increased capital expenditure" in the first nine months of 2022, the Westwood said.
Only two of the big 15 international oil companies had lower share prices at the end of 2022 than at the beginning. Austria's OMV — down 9% — is the most exposed of the big 15 international oil companies to Russia, Westwood noted, adding that Harbour Energy — down 23% — is badly affected by the UK Government's introduction of an upstream windfall tax "given 94% of its production is from the UK North Sea".
Outperforming European peers
In 2022, the US supermajors outperformed their European peers. ExxonMobil was up 80% and outperformed Chevron's 53% increase in part due to a $21.8 billion shareholder payout in dividends and buy-backs in the first nine months of 2022 compared with $10.4 billion for Chevron.
UK supermajor Shell paid out $19.7 billion to its shareholders in the first nine months of last year, significantly higher than TotalEnergies' $10.9 billion or BP's $9.9 billion, although it failed to outperform them, the report said, noting that BP and TotalEnergies were the most exposed of the supermajors to Russia.
Meanwhile, Saudi Aramco's share price was down 10% in 2022 despite the giant making $58.9 billion in shareholder payouts during the first nine months of the year.
"A key theme of 2022 — increasing shareholder payouts — will continue into 2023, with companies such as ExxonMobil already announcing it is likely to increase share buy-backs. Shareholders will continue to expect significant payouts while commodity prices are high, even from companies who are increasing their energy transition efforts," Westwood said.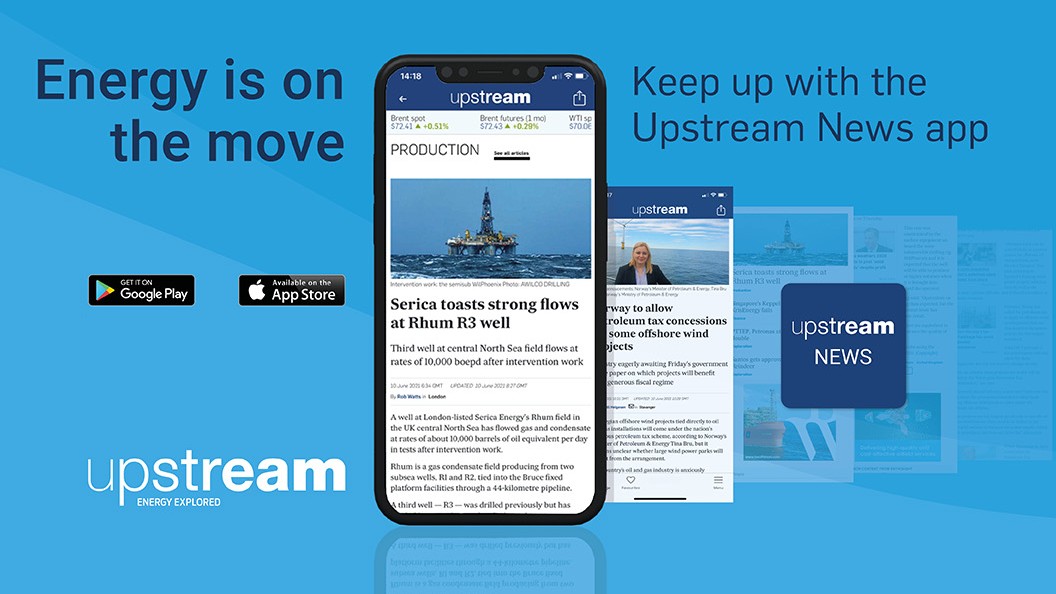 Don't miss out on the Upstream News app
Read high quality news and insight on the oil and gas business on-the-go