French supermajor TotalEnergies plans to increase its energy production by 30% before 2030, with half of this growth coming mainly from renewables-fired electricity and half from liquefied natural gas.
Announcing its latest strategy today, the Paris-based giant said this shift in energy sources will see its sales mix change to 50% gas, 30% oil, 15% electricity and 5% biomass and hydrogen by 2030. Energy production growth will rise by 30% to 23 peta joules per day.
For electricity, this is three times higher than in 2019, while LNG growth will double and oil will fall by almost one-third.
Petroleum products sales will decrease by at least 30% by the end of this decade.
TotalEnergies aims to become one of the world's top five renewable-power producers by 2030, with an objective of having 100 gigawatts of gross installed capacity.
Intermediate goals are to hit 10 GW in operation by the end of 2021 and 35 GW by 2025.
Chief executive Patrick Pouyanne told analysts today that "we are well-armed" to achieve these goals.
TotalEnergies said it will maintain discipline on its investment programme, which will be $13 billion to $15 billion annually from 2022 to 2025, allocating half of this spending to grow its activities and half to maintain its conventional operations.
Renewables and electricity investments will hit $3 billion per year — or nearly 25% of its investments through to 2025 — with a further $3 billion going to natural gas, largely LNG.
Even so, hydrocarbons will continue to generate strong cash flow to fund this energy transition and return money to shareholders, the company acknowledged.
Upstream production should increase by about 3% per year by 2026, driven by LNG which should grow by 6% per year, while oil production will peak this decade before declining.
From 2022 to 2026, TotalEnergies' upstream business will generate more than $5 billion per year of free cash flow at an oil price of $50 per barrel.
Additional cash flow of $3.2 billion will be generated by each $10 per barrel rise in Brent, and $0.6 billion for each increase of $1 per million British thermal units in European and Asian gas indexes.
The company's LNG production is expected to increase by 30% by 2025, by which times sales are forecast to reach 50 million tonnes per annum, equivalent to 10% of the world market.
Accelerating decarbonisation of the LNG chain, with a focus on reducing methane emissions, is also a priority with the ambition of reducing full-chain intensity by 20% by 2030.
TotalEnergies will scale up biogas output, targeting 2 terawatt hours per year of production by 2025 and aims to become a pioneer in the mass production of low-cost, carbon-free hydrogen and synthetic fuels, particularly for aviation.
The company also plans to develop a significant integrated energy position in deregulated markets, while increasing production in regulated markets, targeting more than 50 TWh of net production by 2025 — equivalent to about 200,000 barrels per day of oil — enough to generate some $3.5 billion of Ebitda.
In a constant $50 per barrel oil price environment, TotalEnergies anticipates cash flow growth of $5 billion between 2021 and 2026, about $1.5 billion from renewables and electricity and the same amount from LNG.
Discipline on cost will be maintained, the company said, with an objective to deliver more than $1 billion of additional cost savings by 2023 compared to 2020.
Overall, the goal is to improve returns on equity to more than 12% by 2025 in a $50 oil price.
In addition, TotalEnergies plans to buy back $1.5 billion of its shares in the fourth quarter of 2021, using up to 40% of surplus cash generated above a $60 oil price.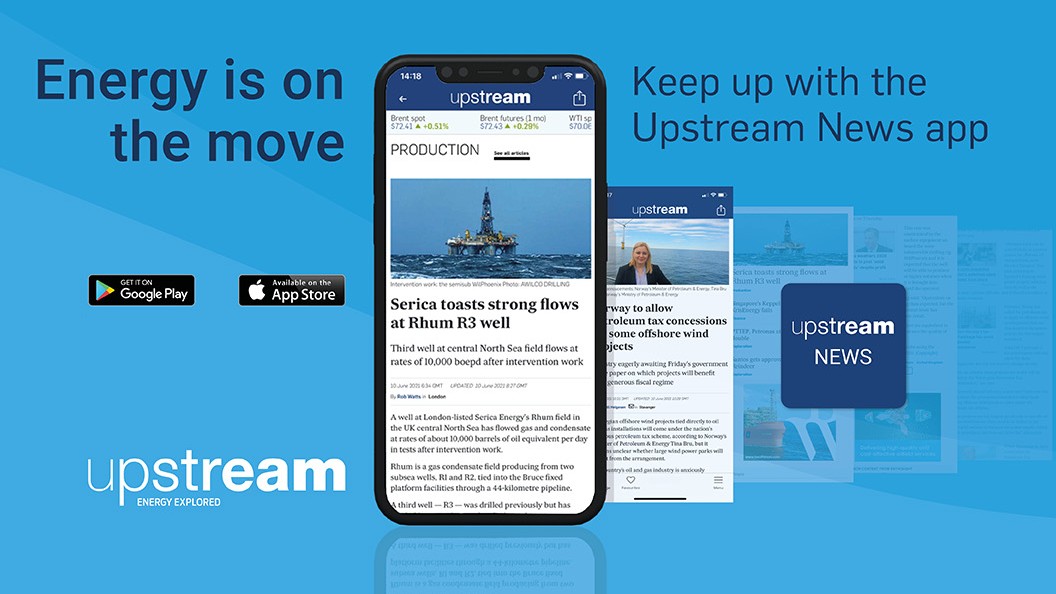 Stay a step ahead with the Upstream News app
Read high quality news and insight on the oil and gas business and its energy transition on-the-go. The News app offers you more control over your Upstream reading experience than any other platform.
Meanwhile, the company said it is "fully engaged" on its ambition to get to net zero by 2050.
It highlighted that scope 1 and 2 net operated oil and gas emissions worldwide will decrease by 40% between 2015 and 2030, while global absolute scope 3 emissions will be lower in 2030 compared to 2015.
"For that purpose, the carbon intensity of energy products used by its customers worldwide will decrease by at least 20% over same period," the company added.
To accompany the Green Deal in Europe, TotalEnergies has also committed to reducing its scope 1, 2 and 3 emissions by 30% by 2030, compared to 2015.
In the downstream market, TotalEnergies said it will continue to adapt the company's industrial and marketing facilities as demand for petroleum products falls, particularly in Europe, with the aim of aligning refining capacities and petroleum products sales to its oil production by 2030.
At the same time, the supermajor plans to secure development opportunities in polymers — including recycling and bioplastics — and in new markets — such as biofuels or electric mobility — over the next five years to generate cash flow growth of around $1 billion.