Italy's Eni saw its underlying earnings rise to their highest level since 2012 as surging oil and gas prices drove revenue higher.
Eni posted an adjusted net profit of €4.73 billion (US$5.38 billion) for 2021, bouncing back from 2020's underlying net loss of €758 million.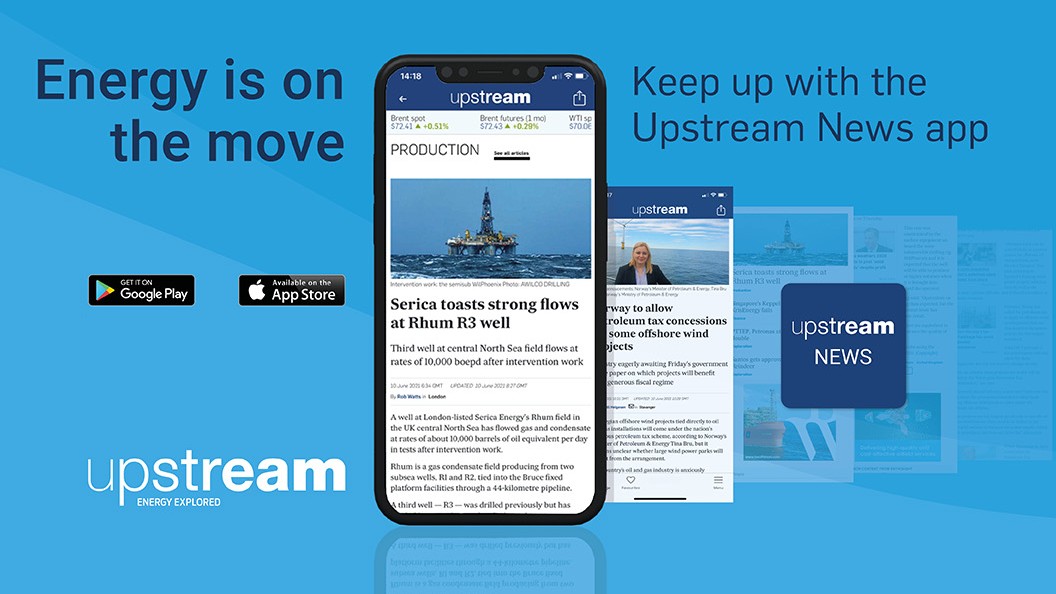 Stay a step ahead with the Upstream News app
Read high quality news and insight on the oil and gas business and its energy transition on-the-go. The News app offers you more control over your Upstream reading experience than any other platform.
The company stated the return to the black in 2021 — and its best underlying performance since 2012 — was driven by better operating performance, improved results of equity investments and a "remarkable recovery in the upstream scenario".
This was also reflected in a strong finish to the year, with Eni's fourth-quarter adjusted net profit totalling €2.11 billion, up from just €50 million in the final three months of 2020.
Equity research company Redburn revealed in a note on Friday that the fourth quarter underlying earnings were about 9% above consensus of an expected adjusted net profit of €1.94 billion.
Lifting underlying results was the recovery in profitability of Eni's exploration and production segment, which posted an adjusted net profit of €2.28 billion for the fourth quarter of 2021, up from just €628 million a year ago.
This came as oil prices jumped 70% year-on-year with Brent oil increasing from an average of $41.67 per barrel in 2020 to $70.73 per barrel last year, and closing out the fourth quarter at an average of $79.73, compared to an average of just $44.23 over the same period in 2020.
For its production, Eni achieved an average price of $64.99 per barrel of oil equivalent in the final quarter of 2021, more than double the $31.55 per boe average achieved over the same quarter a year earlier.
While it enjoyed an 82% increase in average liquids prices in the fourth quarter of 2021 to $75.71 per barrel, the average realised price for its natural gas sales surged a massive 154% to $9.96 per thousand cubic feet compared to a year ago.
While overall output was down 3% year-on-year, averaging 1.68 million barrels of oil equivalent per day, Eni closed out the year strongly with output averaging nearly 1.74 million boepd in the fourth quarter, compared to 1.71 million boepd in the final three months of 2020.
Oil output of roughly 852,000 barrels per day was up 5%, compared to the fourth quarter of 2020, due to production growth in Egypt and the progressive easing of Opec+ production quotas.
This helped offset a 2% decline in natural gas production in the fourth quarter, to 4.7 billion cubic feet per day, as a result of mature field declines and lower activity in Nigeria offsetting ramp-ups at Zohr in Egypt and Merakes offshore Indonesia.
Despite the drop in gas production, sales from Eni's global gas and liquefied natural gas portfolio actually rose 2% in the fourth quarter, compared to a year ago, due to the higher gas volumes marketed in Italy, which were partly offset by lower sales in Belgium and Turkey.
This helped Eni's global gas and LNG portfolio segment return to profit in the fourth quarter, posting an adjusted net profit of €167 million and bouncing back from the prior year's fourth quarter loss of €79 million.
Eni chief executive Claudio Descalzi stated the "strict financial discipline and cost efficiencies" the company implemented during the global economic downturn in 2020 had now allowed the company to capture the strong economic recovery experienced last year.
"On the one hand, our upstream segment has kept generating the financial resources needed to fund our decarbonisation strategy while, on the other, the new energy transition businesses, like those combined under our new entity Plenitude, have performed strongly," he said.
"In this way, we have reached a group Ebit [earnings before interest and taxes] of €9.7 billion and adjusted net profit of €4.7 billion, our best performance since 2012, a time when Brent crude oil prices exceeded the $110 a barrel mark."
Last year was also a key year for Eni's energy-transition goals, with the company's renewable installed capacity more than tripling to 1.2 gigawatts and rising to more than 2 GW when including assets currently under construction.
Never miss a must-read story
Get notified when we publish articles from your selected sectors, businesses or journalists.