TotalEnergies posted an adjusted annual net income of $36.2 billion in 2022, two times higher than in 2021, continuing a stunning sequence of results for big oil and gas companies in a year where commodities prices were inflated by the fallout from Russia's invasion of Ukraine.
The French supermajor posted adjusted earnings of $7.6 billion for the final quarter of 2022, up 11% year-on-year.
On a non-adjusted basis, a net profit of $20.5 billion in 2022 was up 28% on annual earnings in 2021.
However, the company's net profit of $3.3 billion for the final quarter of the year was 44% lower than in the final quarter of 2021, reflecting a decline in oil and gas prices toward the end of the year and the impact of windfall taxes in Britain and the European Union.
TotalEnergies chief executive Patrick Pouyanne commented: "While down from the previous quarter highs due to uncertainties about the demand outlook, fourth quarter oil and gas prices as well as refining margins remained strong in supply-constrained markets."
Production issues
The company reported a 5% increase in hydrocarbons production from the third quarter of 2021, to average 2.81 million barrels per day in oil equivalent.
This increase was driven by ramp-up on projects such as Mero-1 in Brazil and Ikike in Nigeria and resumption of output from Kashagan in Kazakhstan. The company said the increase was "despite the disposal of Termokarstovoye in Russia".
The French group recorded a 9% fall in gas production on a yearly comparison, with output averaging 6.68 million cubic feet per day in the fourth quarter. Overall hydrocarbons production was 2.9 million boepd, down 2% year-on-year.
TotalEnergies also highlighted a 22% increase in sales of liquefied natural gas on a yearly comparison of the quarter.
The company highlighted new discoveries, in Cyprus (Zeus), Brazil (Sepia), Namibia (Venus) and Suriname (Krabdagu).
Reflecting on 2022, Pouyanne also noted: "Governments have also benefited from more than $33 billion in taxes worldwide, more than double the amount in 2021, mostly paid to producing countries."
Adjusted net income of $7.6 billion. included the $4.1 billion impairment related to what it described as the "deconsolidation" of the shareholding in Russian gas producer Novatek at the end of the year.
TotalEnergies recorded $15 billion worth of impairments due to the retreat from Russia in 2022, although the French group still exports its share from the Yamal LNG project.
Return on equity was stated at 32%, return on capital employed was 28% and cash flow of was stated at $9.1 billion.
The company raised its dividend by 6.4% and announced a further $2 billion worth of share buybacks in the first quarter.
On the energy transition side of the business, TotalEnergies highlights included early-stage project moves for onshore wind and solar energy in Brazil, Total Eren's agreement for development of a 1 gigawatt wind project in Kazakhstan and entry on two permits for carbon dioxide storage in the North Sea, Denmark.
TotalEnergies also plans to spin-off its affiliate, TotalEnergies EP Canada, by listing it on the Toronto stock exchange.
"TotalEnergies intends to retain a 30% stake in the listed entity, and to distribute 70% of the shares to TotalEnergies SE's shareholders, through a special dividend in kind," the company stated.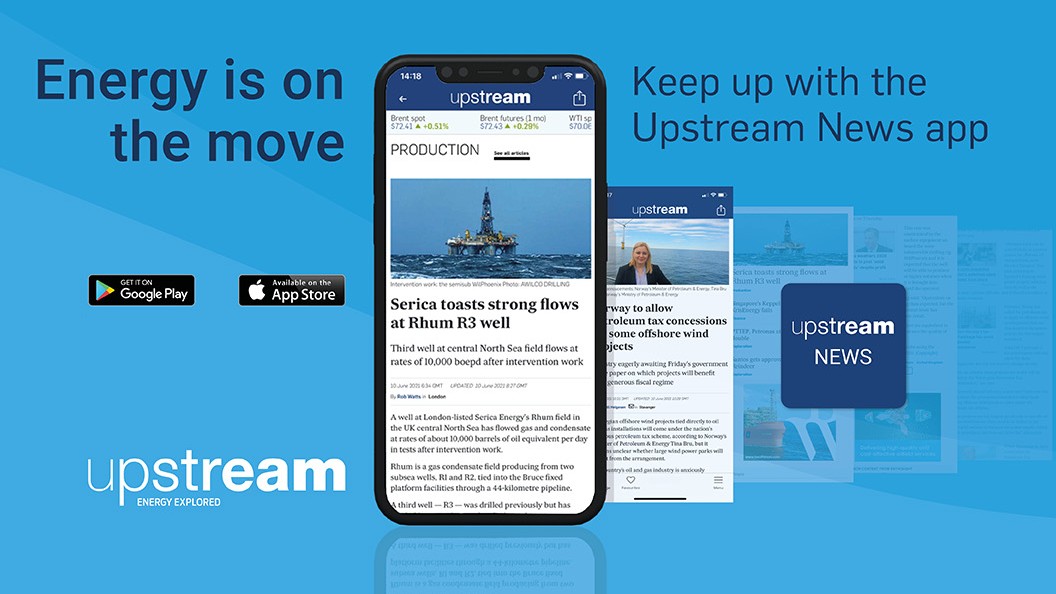 Download the Upstream News app
Read high quality news and insight on the oil and gas business on-the-go