Oil prices soared more than 10% in early Asian trade on Monday as the prospect loomed of European and US bans on Russian crude imports in protest against Moscow's invasion of Ukraine.
Both Brent and West Texas Intermediate (WTI) prices hit their highest levels since July 2008, with Brent for April delivery touching $139.13 per barrel and WTI at $130.50 per barrel.
US Secretary of State Antony Blinken on Sunday said that the US was in "active discussions" with European nations about possibly banning Russian oil imports, which would effectively be another economic sanction on the pariah nation.
https://app.everviz.com/embed/7I-Lyh74d/

"We are now in very active discussions with our European partners about banning the import of Russian oil to our countries, while of course at the same time maintaining a steady global supply of oil," Blinken told NBC talk show Meet the Press.
"The actions we've taken to date have already had a devastating impact on the Russian economy," he said.
However, some leading western players are continuing to import oil, petroleum products, pipeline gas and liquefied natural gas from Russia despite their high-profile statements of withdrawing from investments and upstream projects there, citing such volumes as being critical for energy security.
Shell on Friday bought a cargo of Urals crude from Trafigura while Austria's OMV at the weekend confirmed it is continuing to receive gas from Russia.
"On Friday, we made the difficult decision to purchase a cargo of Russian crude oil. Our refineries produce petrol and diesel as well as other products that people rely on every day. To be clear, without an uninterrupted supply of crude oil to refineries, the energy industry cannot assure continued provision of essential products to people across Europe over the weeks ahead. Cargoes from alternative sources would not have arrived in time to avoid disruptions to market supply," a Shell spokesperson told Upstream.
"We didn't take this decision lightly and we understand the strength of feeling around it.
"We will continue to choose alternatives to Russian oil wherever possible, but this cannot happen overnight because of how significant Russia is to global supply," said Shell.
"We have been in intense talks with governments and continue to follow their guidance around this issue of security of supply, and are acutely aware we have to navigate this dilemma with the utmost care. We welcome any direction or insights from governments and policymakers as we try to keep Europe moving and in business."
OMV in a statement said that it takes its responsibility to supply Europe and Austria with natural gas seriously.
"Households, institutions and the industrial sector rely on dependable gas supplies, including gas from Russia which is supplied under longstanding contracts," said OMV.
The company said it is working to identify and develop additional sources of supply, adding it will "ensure compliance with all applicable sanction regulations and legal provisions at any moment".
'Smells of Ukrainian blood'
Ukraine's Minister of Foreign Affairs, Dmytro Kuleba, has urged western nations to ban imports of Russian crude and petroleum products, saying Russian oil "smells of Ukrainian blood".
"A boycott would put enormous pressure on oil and gas supply that has already felt the impact of increasing demand," CMC Markets analysts told CNA.
"Prices are likely to rise in the short term, with a move toward $150 a barrel not out of the question.
"Such a move will put further pressure on global economies, pushing inflation higher, leaving central banks debating how quickly rate hikes should be implemented."
Shell further said it would commit profits from the limited amount of Russian oil it "has to purchase" to a dedicated fund.
"We will work with aid partners and humanitarian agencies over the coming days and weeks to determine where the monies from this fund are best placed to alleviate the terrible consequences that this war is having on the people of the Ukraine."
Also driving the spiralling oil price is the delay in Iranian crude volumes re-entering the global market. Russia has reportedly demanded a guarantee from Washington that the sanctions it has imposed over the Ukraine conflict will not impact its trade with Tehran.
(Updated to include Shell statement).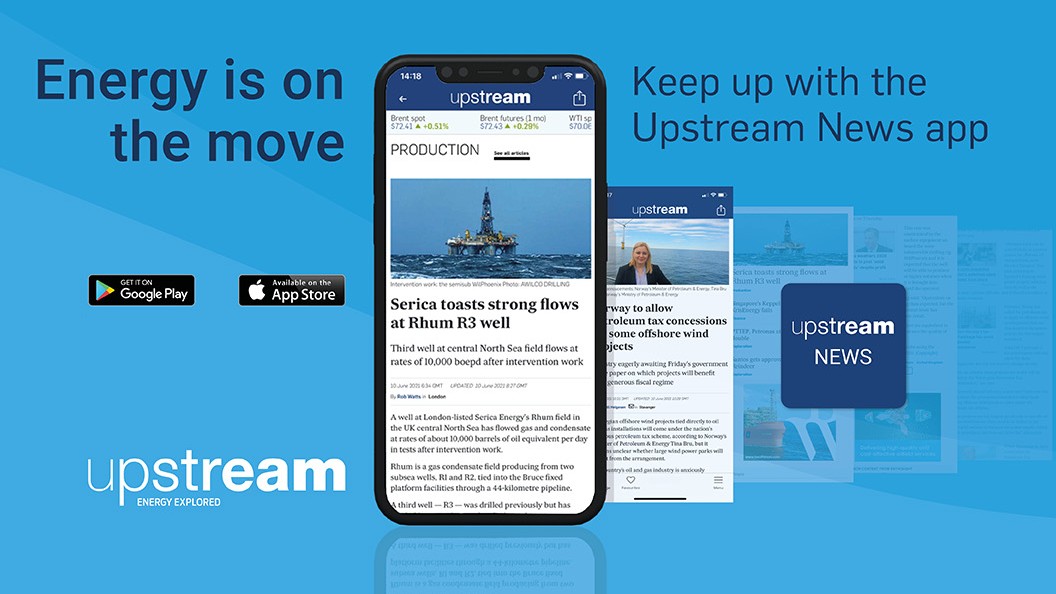 Stay a step ahead with the Upstream News app
Read high quality news and insight on the oil and gas business and its energy transition on-the-go. The News app offers you more control over your Upstream reading experience than any other platform.