European nations have been working hard to replace Russian natural gas imports following the invasion of Ukraine, searching for alternative routes and sources of supply to help meet high demand.
Germany and the Netherlands have led the way with heavy investments in expanded liquefied natural gas import capacity, with Germany alone adding 15 billion cubic metres of regasification capacity since the war began in February last year.
In August, Russia's Gazprom halted flows through the Nord Stream 1 subsea pipeline, which used to carry more than 55 Bcm per annum of pipeline gas — equivalent to about half of Germany's total natural gas imports — via the Baltic Sea.
The following month, explosions damaged Nord Stream 1 and its inactive sister pipeline, Nord Stream 2, with Western nations and Russia still at odds over who was responsible for the attacks.
Germany began fast-tracking LNG import projects as Russian piped gas supplies dwindled.
Its first floating storage and regasification unit arrived at the Uniper-operated Wilhelmshaven site in mid-December, with the government having signed a 10-year charter agreement with Oslo-based Hoegh LNG for the Hoegh Esperanza FSRU.
Yet while Europe's import capacity is being expanded, liquefied natural gas supplies may not grow fast enough. Europe, which has the greatest need for additional gas imports, is facing a tight supply outlook.
Worldwide LNG supply is expected to increase by a marginal 4% (or 23 billion cubic metres) this year, which is set to be one of the "driest years in terms of LNG liquefaction capacity additions", the International Energy Agency warned Tuesday.
Hoegh FSRUs for Germany
Hoegh also provided Germany with the Neptune FSRU, which started operations at the Deutsche Ostsee LNG terminal in Lubmin — backed by Deutsche ReGas and France's TotalEnergies— at the end of January.
A third Hoegh FSRU, the Hoegh Gannet, arrived at Brunsbuttel's Elbehafen port near Hamburg on 20 January for a project developed by German utility RWE and operated by Deutsche Energy Terminal.
Three more LNG import terminals operated by state-owned Deutsche Energy Terminal are expected online as Germany looks to completely halt Russian gas pipeline purchases.
Russian gas flows via Ukraine to Europe continue, albeit at a rate of just over 30 million cubic metres per day, less than one-third of the contracted daily minimum.
Europe has ramped up piped gas imports from non-Russian sources, including Norway, which last year exported nearly 117 Bcm of natural gas to the continent, close to the 117.4 Bcm record set in 2017.
Germany saw the biggest rise in Norwegian imports, receiving nearly 54.8 Bcm in 2022, an 11% increase year on year, according to Norway's Gassco.
In the Netherlands, meanwhile, two FSRUs were deployed last September at the Eemshaven site just six months after the project was first tabled.
Gas network operator Gasunie chartered one vessel from Exmar and another from New Fortress Energy, for a regasification capacity of about 8 Bcm per annum.
The Netherlands is also set to expand capacity at its Gate LNG hub terminal at Rotterdam port.
In France, TotalEnergies is to install an FSRU at Le Havre on the north coast, with the Cape Anne vessel — one of two such units owned by the French supermajor — due to start operations in September.
Finland and the Baltic states of Estonia, Latvia and Lithuania have also secured access to LNG supplies, following the arrival of the Exemplar FSRU to Finland's Inkoo port in January.
Estonia, Latvia and Lithuania are working to improve regional gas trunkline connections and have also opened routes to Finland and Poland to import and export gas.
Southern Europe LNG
In Southern Europe, meanwhile, Greece has also been expanding its LNG import terminal capacities, while the region is also eyeing more pipeline gas supplies from Azerbaijan and Turkmenistan in Central Asia, with imports set to double before the end of 2027.
Higher flows from Central Asia are expected to benefit Central and Eastern European markets that had few alternatives to Russian pipeline gas supplies.
Gas Interconnector Greece-Bulgaria entered service in October, establishing a key connection between transmission networks in the two countries and already enabling Romania and Moldova to strike deals to replace Russian gas pipeline supplies.
Italy has set out its aims to become a gas hub, striking deals to boost piped gas imports from Algeria and Libya, as well as LNG from further afield, including Egypt and Congo-Brazzaville.
The East Mediterranean could become an important source of LNG imports to Europe, with major finds offshore Egypt, Israel and Cyprus.
In Spain, underused LNG import terminals are being revived, although sending the gas overland to the rest of Europe is problematic due to the limited capacity of gas lines crossing the Pyrenees and France's apparent reluctance to see more pipelines constructed.
To avoid the bottleneck, plans are afoot to build an offshore pipeline linking Spain and Italy.
Spain will also look to boost imports from Morocco via the Maghreb pipeline.
While the EU states most dependent on Russian gas have succeeded in finding alternative supply routes, the risk of a potential deficit remains should Russian pipeline gas supplies via Ukraine and Turkey cease altogether, according to a recent warning by the International Energy Agency.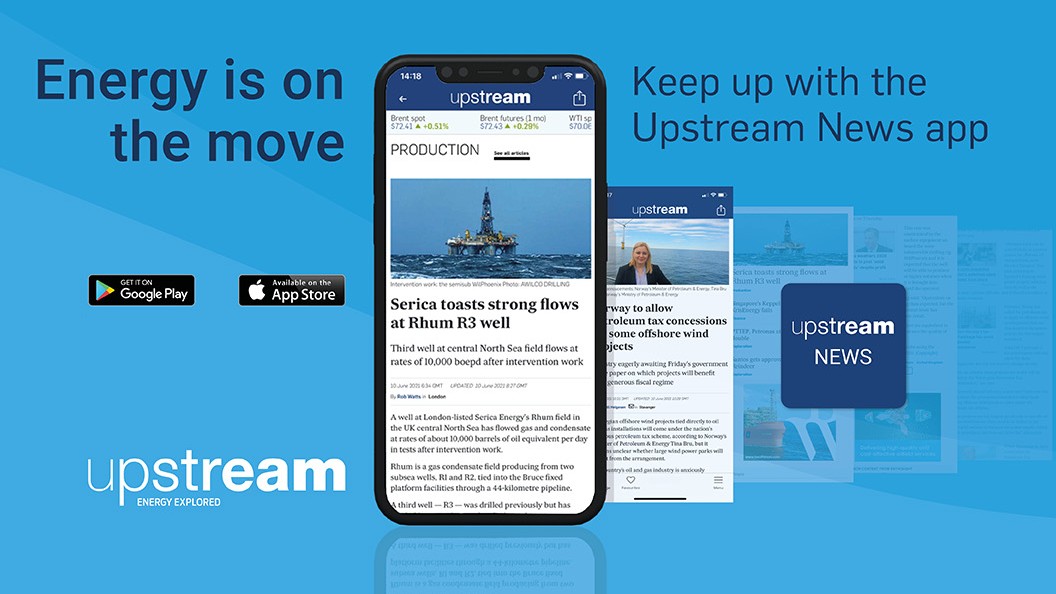 Download the Upstream News app
Read high quality news and insight on the oil and gas business on-the-go