JANUARY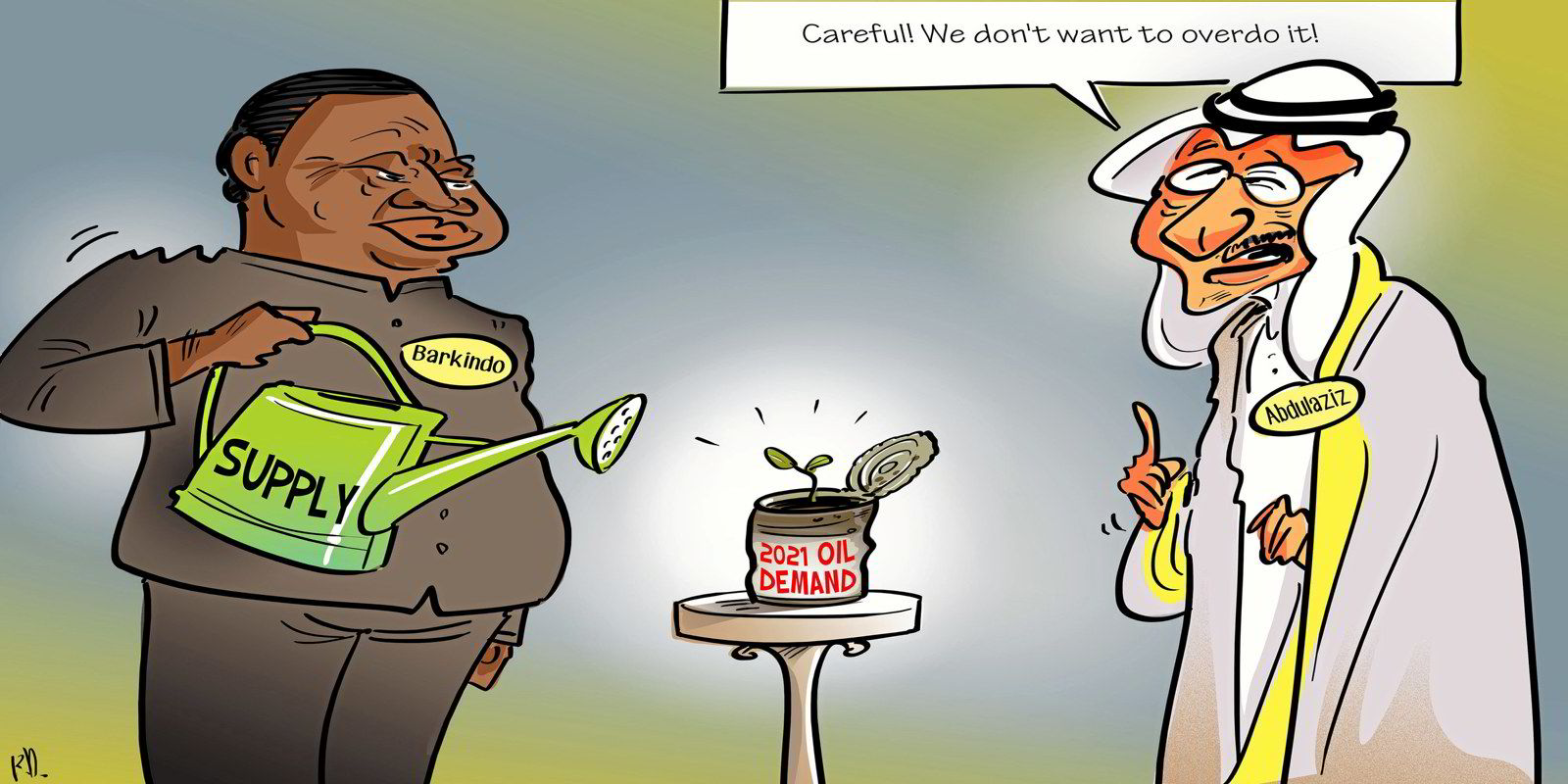 The year began on a hopeful note, with the first round of Covid-19 vaccines under way and signs of recovery in economies hit hard by the pandemic. Oil demand was lagging, however, leading Saudi Arabia to further scale back its oil output to stabilise prices. How much and how fast to restore production levels were topics Opec+ would return to at several points over the months ahead.
FEBRUARY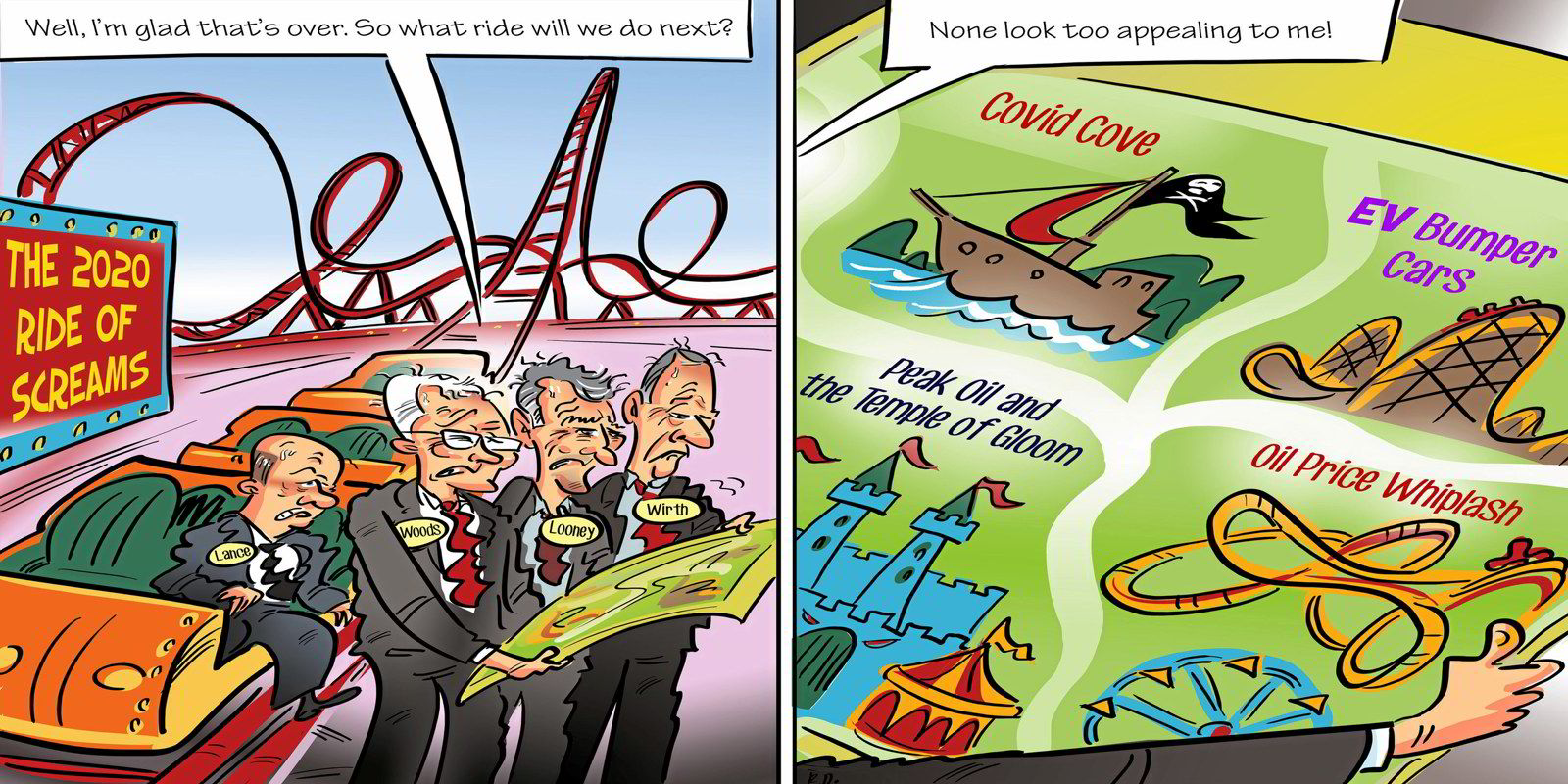 After a topsy-turvy 2020, the oil majors — like just about everyone else on the planet — no doubt hoped the worst was behind them. The new year would see a steady rise in commodity prices but inflation, supply chain bottlenecks, Covid surges and growing alarm about climate change were just some of the challenges that would make 2021 an equally wild ride.
MARCH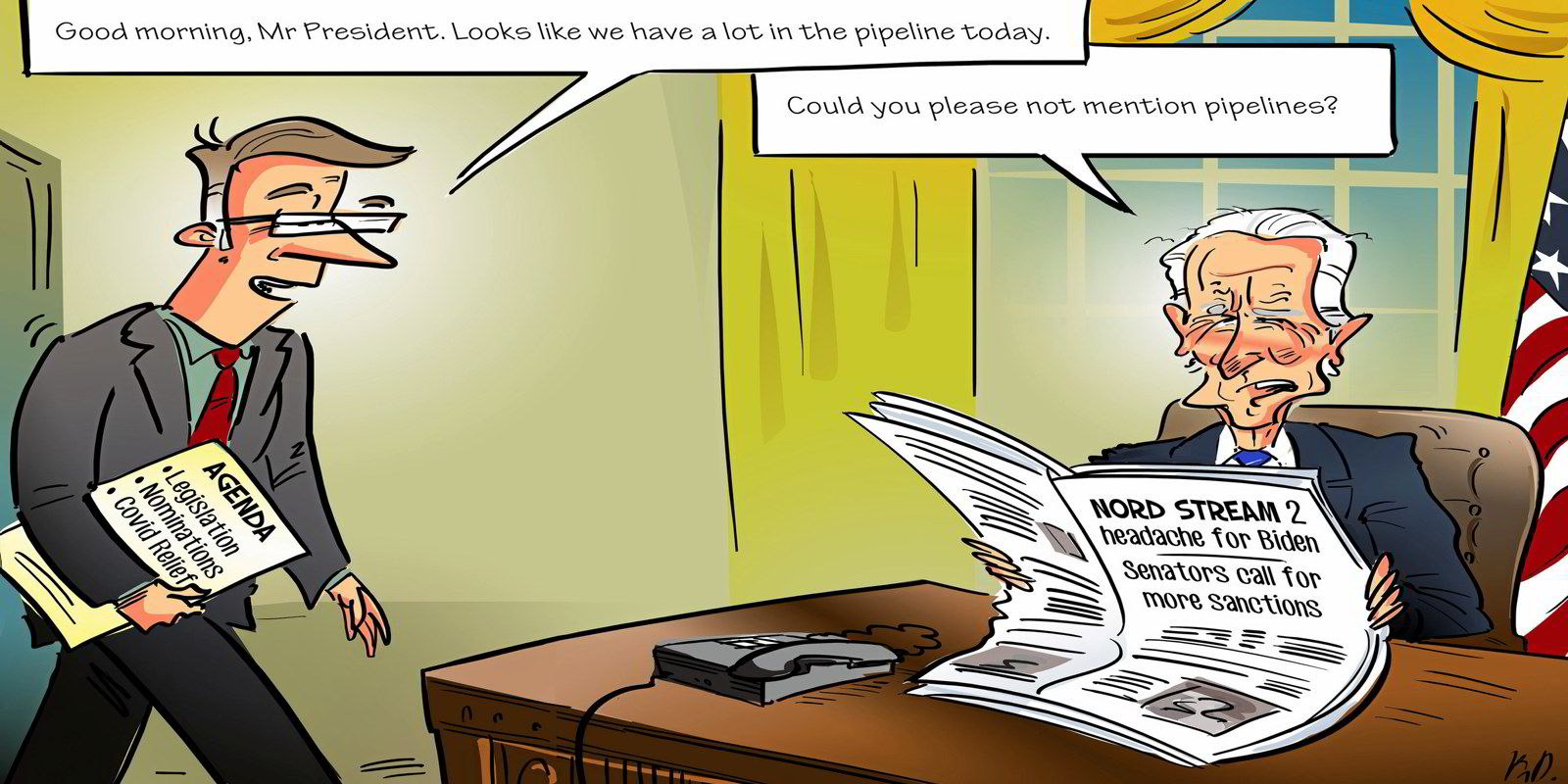 US President Joe Biden found himself in a diplomatic pinch early in his term, as lawmakers opposed to the nearly complete Nord Stream 2 pipeline demanded more sanctions on the Russian project to ship gas to Europe. The issue created tensions with a key ally, Germany, and would remain unresolved at the end of the year as Russia amassed troops at the Ukraine border, further straining relations with Europe and the US.
APRIL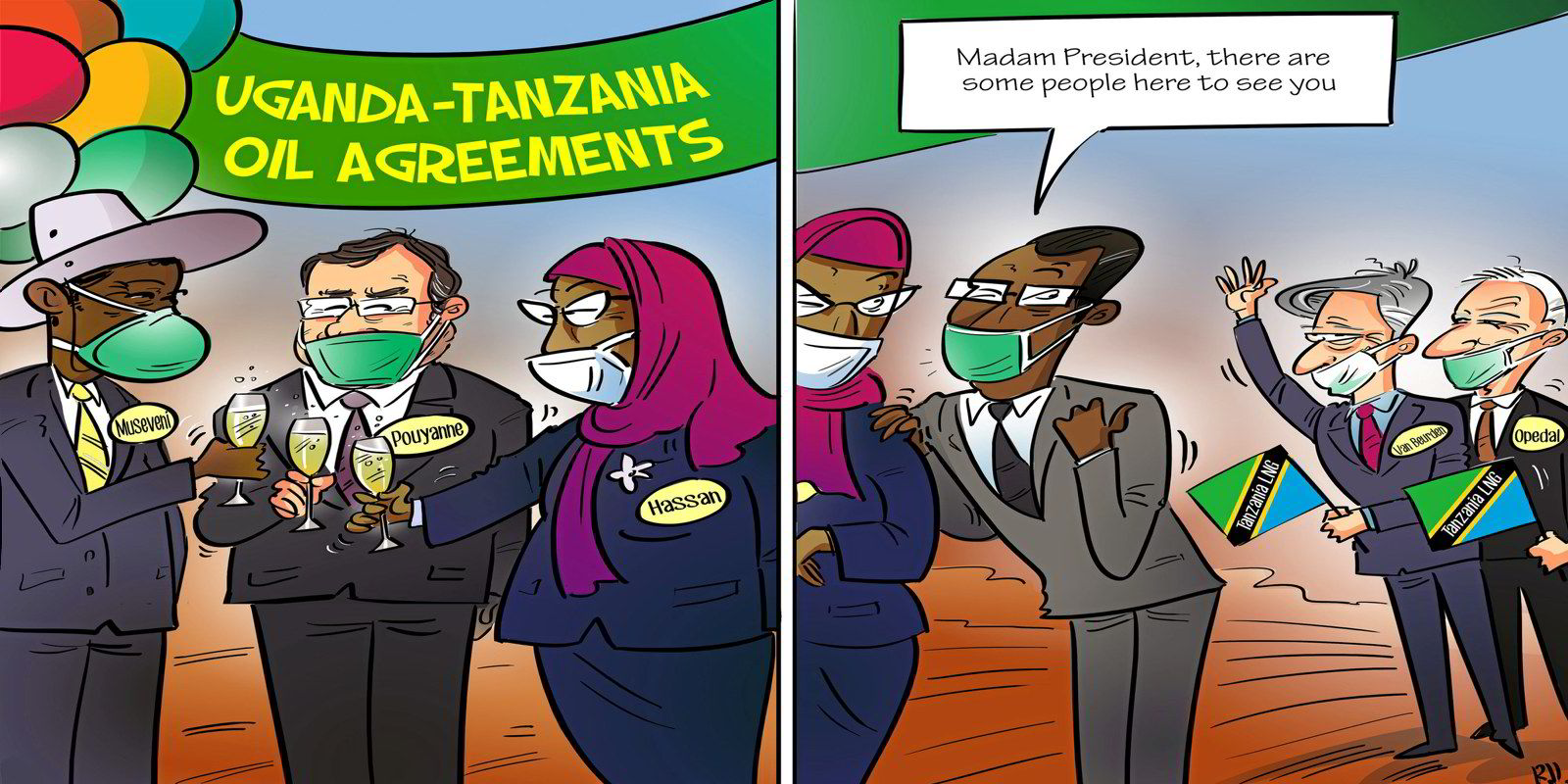 European majors found reasons to celebrate some international successes in 2021. In April, for example, Tanzania and Uganda signed key agreements that cleared the way for construction to begin on the $3.5 billion East African Crude Oil Pipeline, giving some encouragement to Shell and Equinor that a long-stalled LNG project at Lindi might be revived.
MAY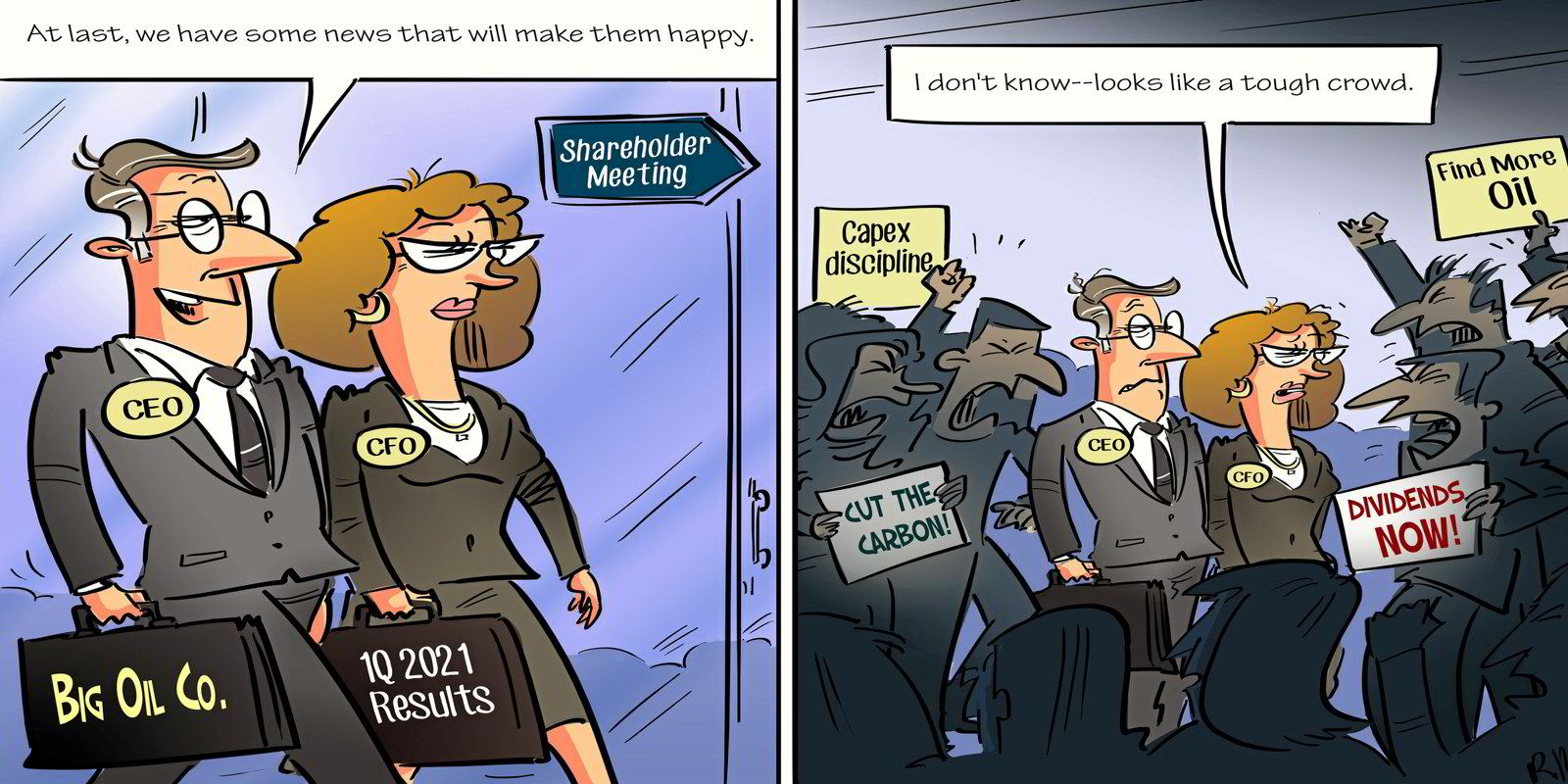 The first round of quarterly earnings reports in 2021 showed a marked improvement in oil company fortunes. But the good news did little to calm a growing rift among investors pushing competing agendas: more exploration and investment for some, bigger payouts for others, and a growing movement to work from the inside to pick up the pace of energy transition.
JUNE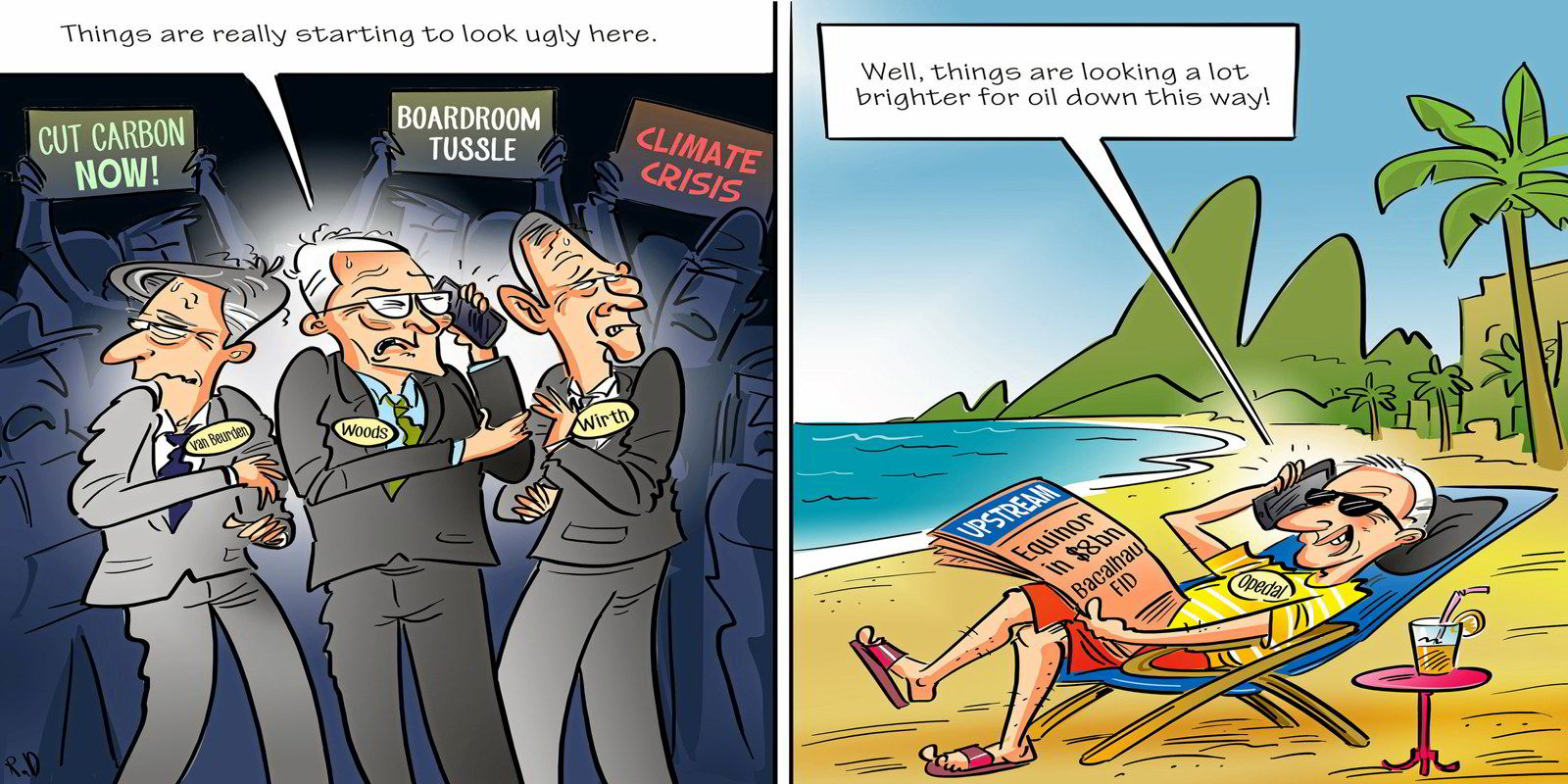 As pressure mounted on the oil majors to do more to reduce greenhouse gas emissions — helped along by an influential International Energy Agency report in May that suggested a halt to all new exploration and development would be necessary to meet ambitious net zero targets — companies found some respite in more hospitable oil-producing provinces.
JULY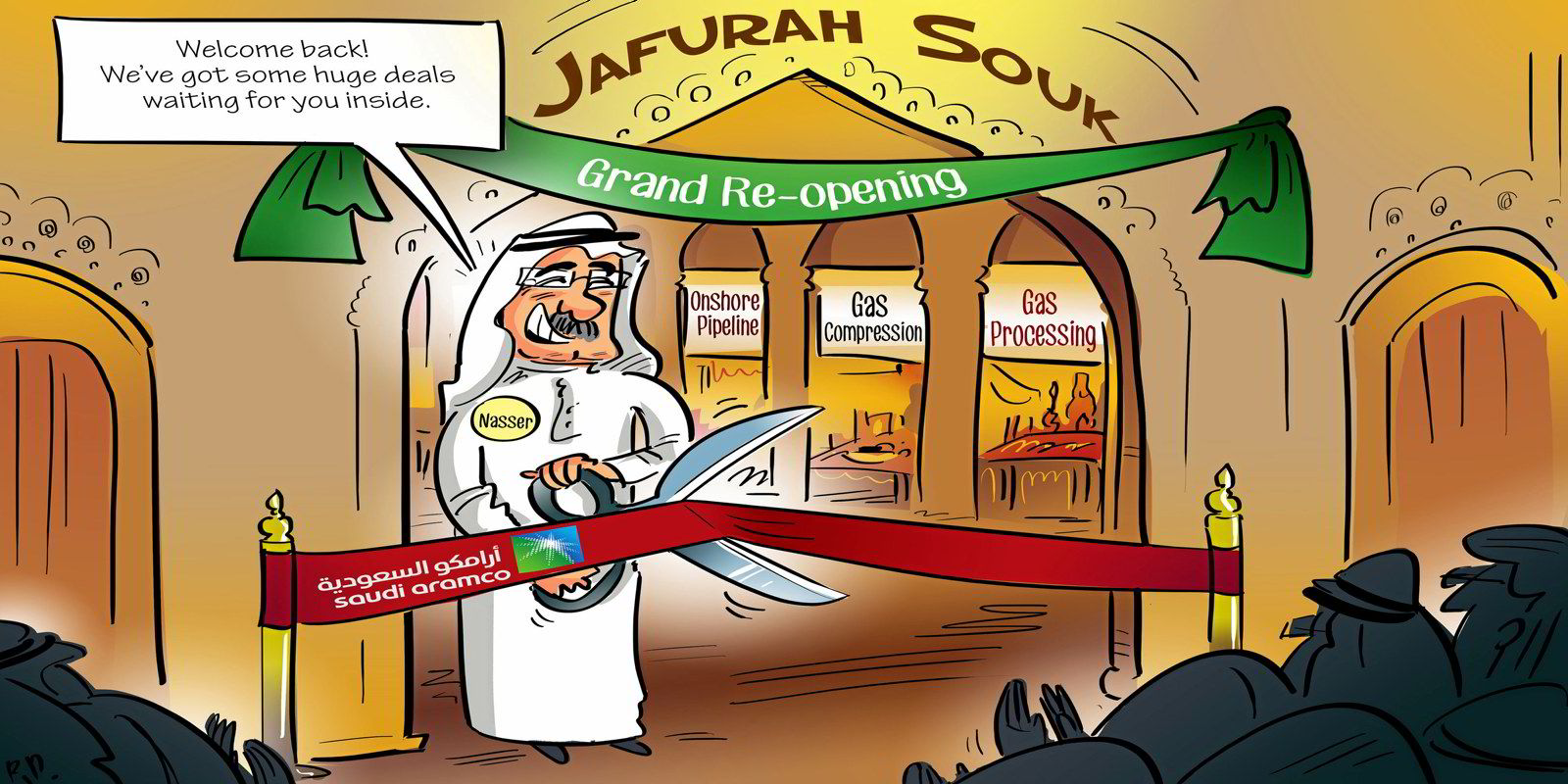 Capex budgets that had been slashed in 2020 bounced back in 2021, led by Middle East state-controlled operators such as Saudi Aramco, which revived a lucrative tender process for work at its $110 billion Jafurah unconventional gas development. Ambitious production targets in the United Arab Emirates and Qatar could also keep contractors busy for years to come.
AUGUST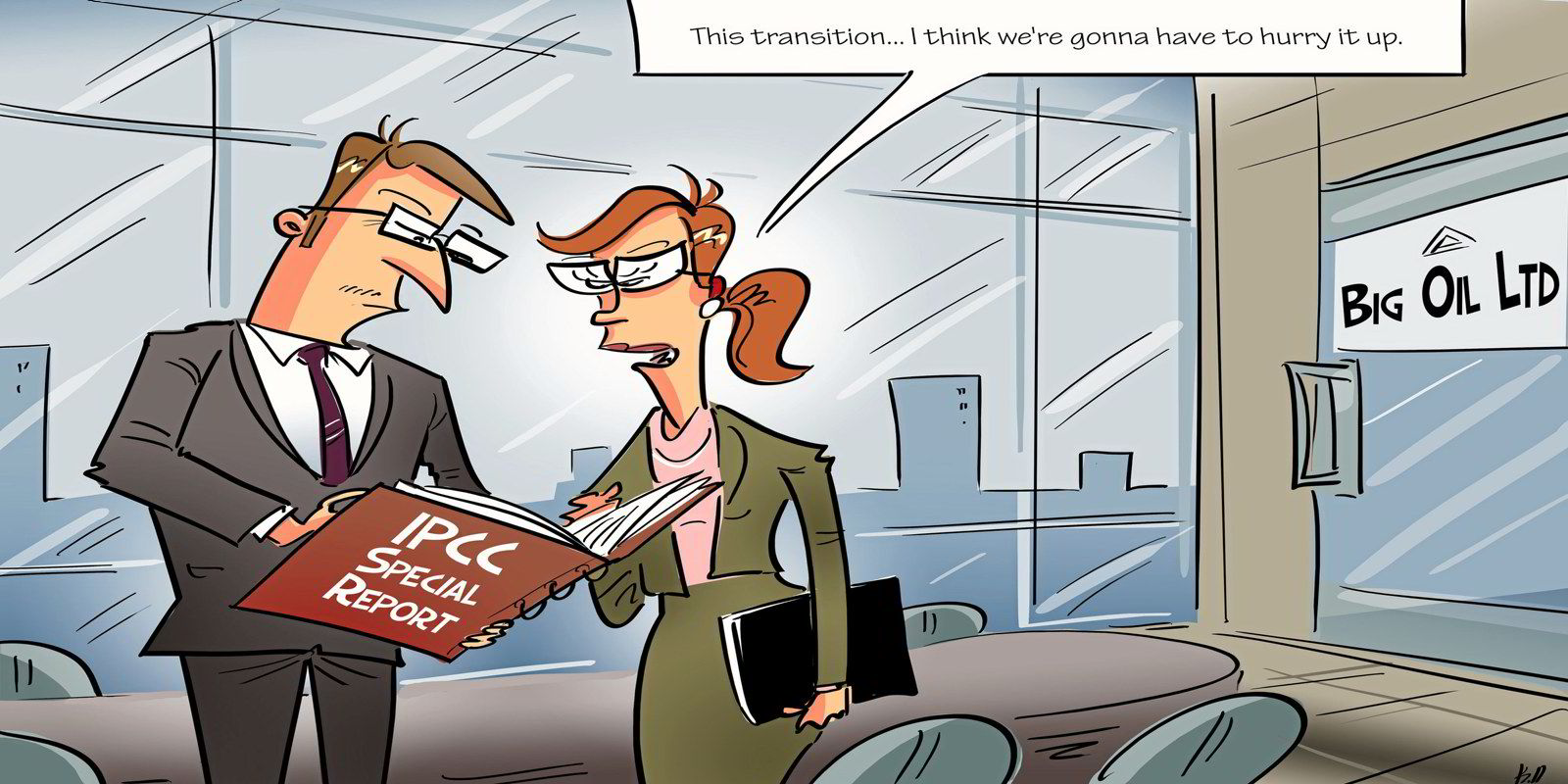 The shock of the May IEA report was still reverberating when the UN's Intergovernmental Panel on Climate Change laid out the observable effects of climate change and warned that heading off a much grimmer future requires immediate and drastic steps to curb greenhouse gas emissions — with big implications for the oil and gas industry.
SEPTEMBER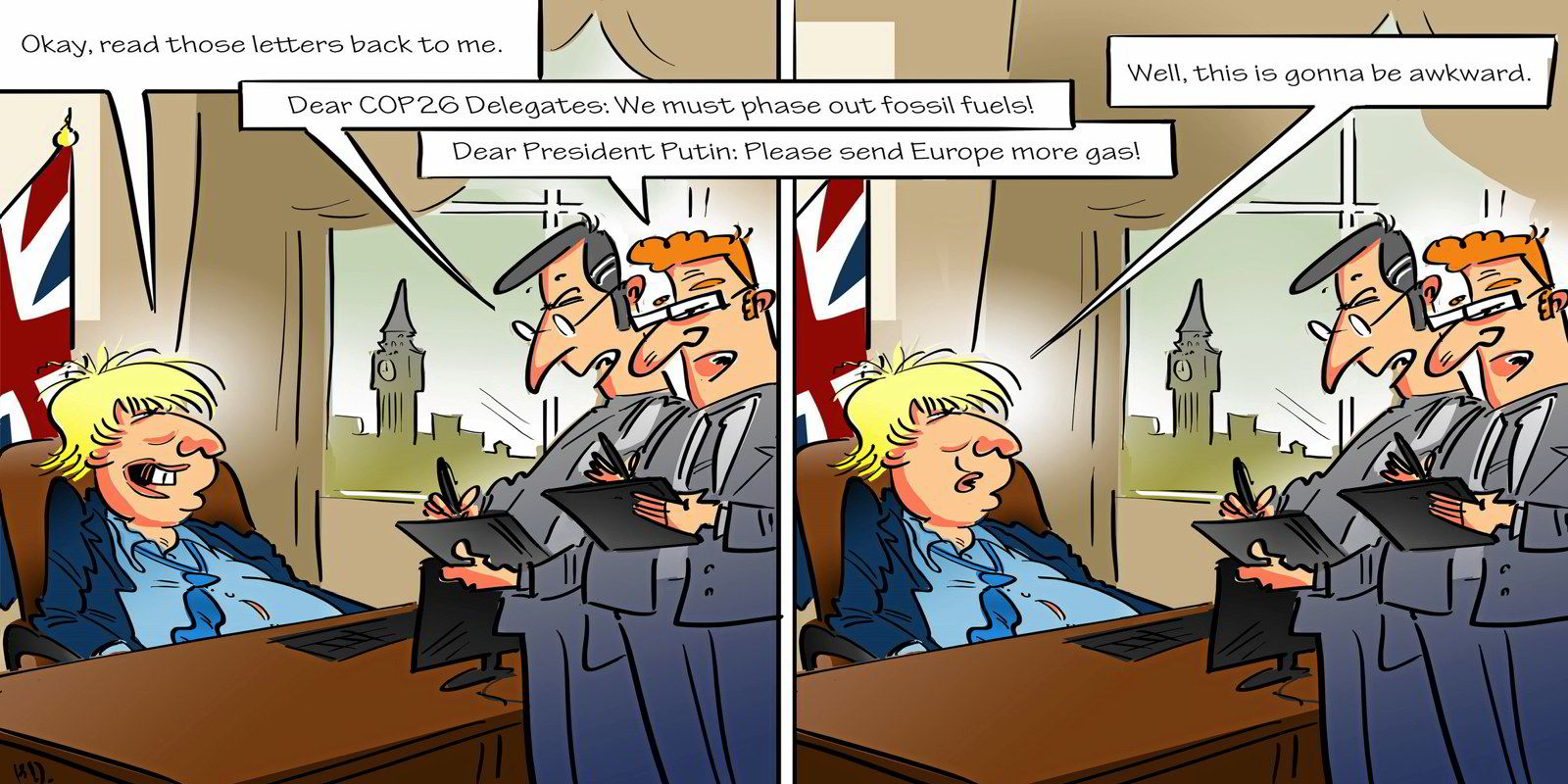 As the UK geared up to host the COP26 climate talks in Glasgow later in the year, Europe faced the prospect of gas supply shortages and spiking energy prices. Rising fuel prices on the other side of the Atlantic put leaders in the US and UK in the awkward position of hoping for increased supplies of oil and gas to cool down prices — and political pressure —while also calling for a fast transition away from fossil fuels.
OCTOBER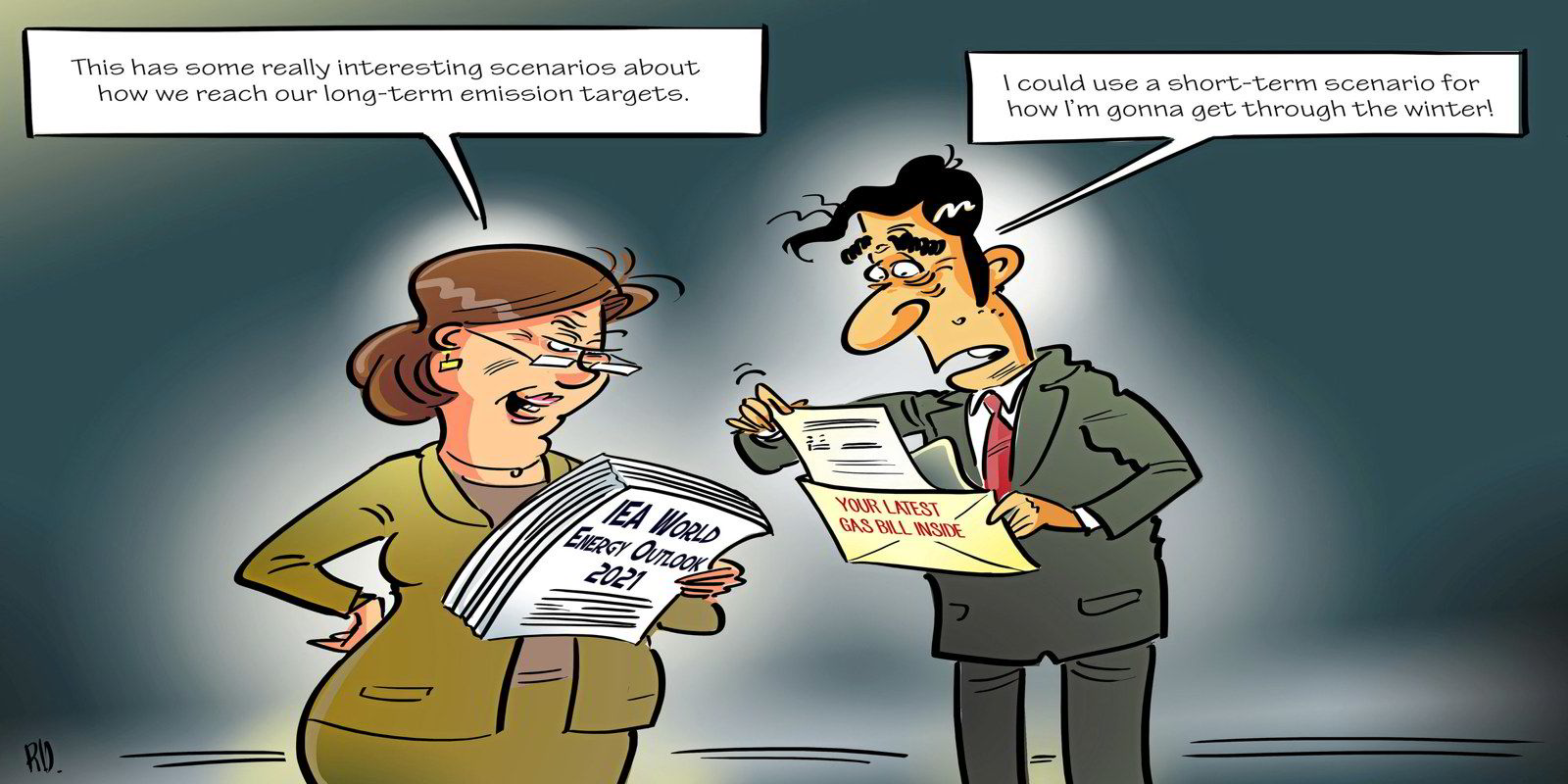 The IEA's annual energy outlook landed in October, just before COP26, with a warning of the "immense" social and economic costs of doing too little to transition to clean energy. But utility customers in Europe and elsewhere had more immediate cost concerns on their minds as the winter season approached and natural gas prices shot up, finally hitting record highs in the week before Christmas.
NOVEMBER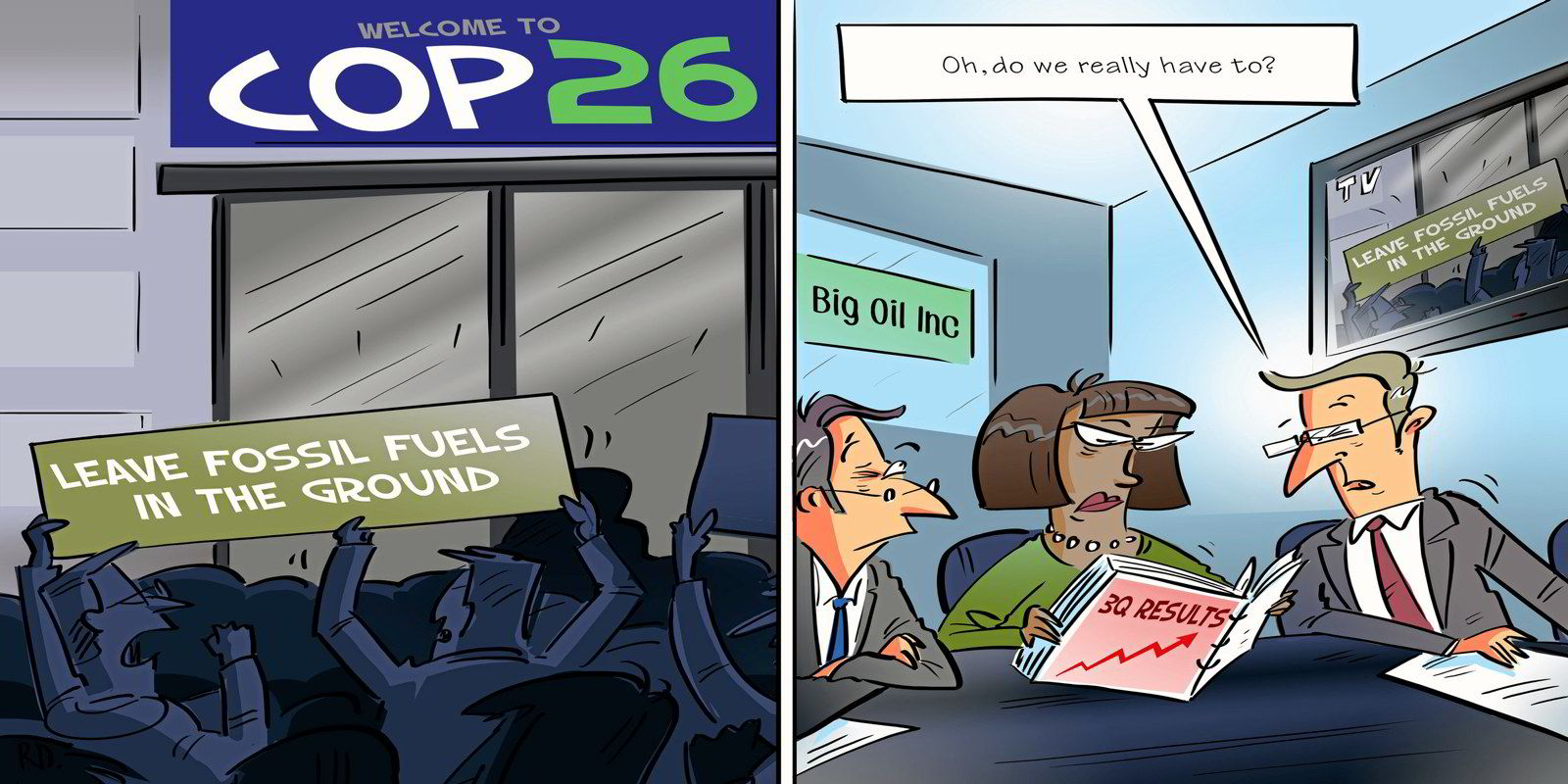 Oil and gas players were largely shut out of the proceedings at the COP26 gathering in Glasgow early in the month. But any hurt feelings were likely assuaged by third-quarter earnings reports showing impressive gains. As calls grew for an end to fossil fuels, the industry pushed back, insisting that its expertise — and its lower emissions products — would be needed for an orderly and economically just transition.
DECEMBER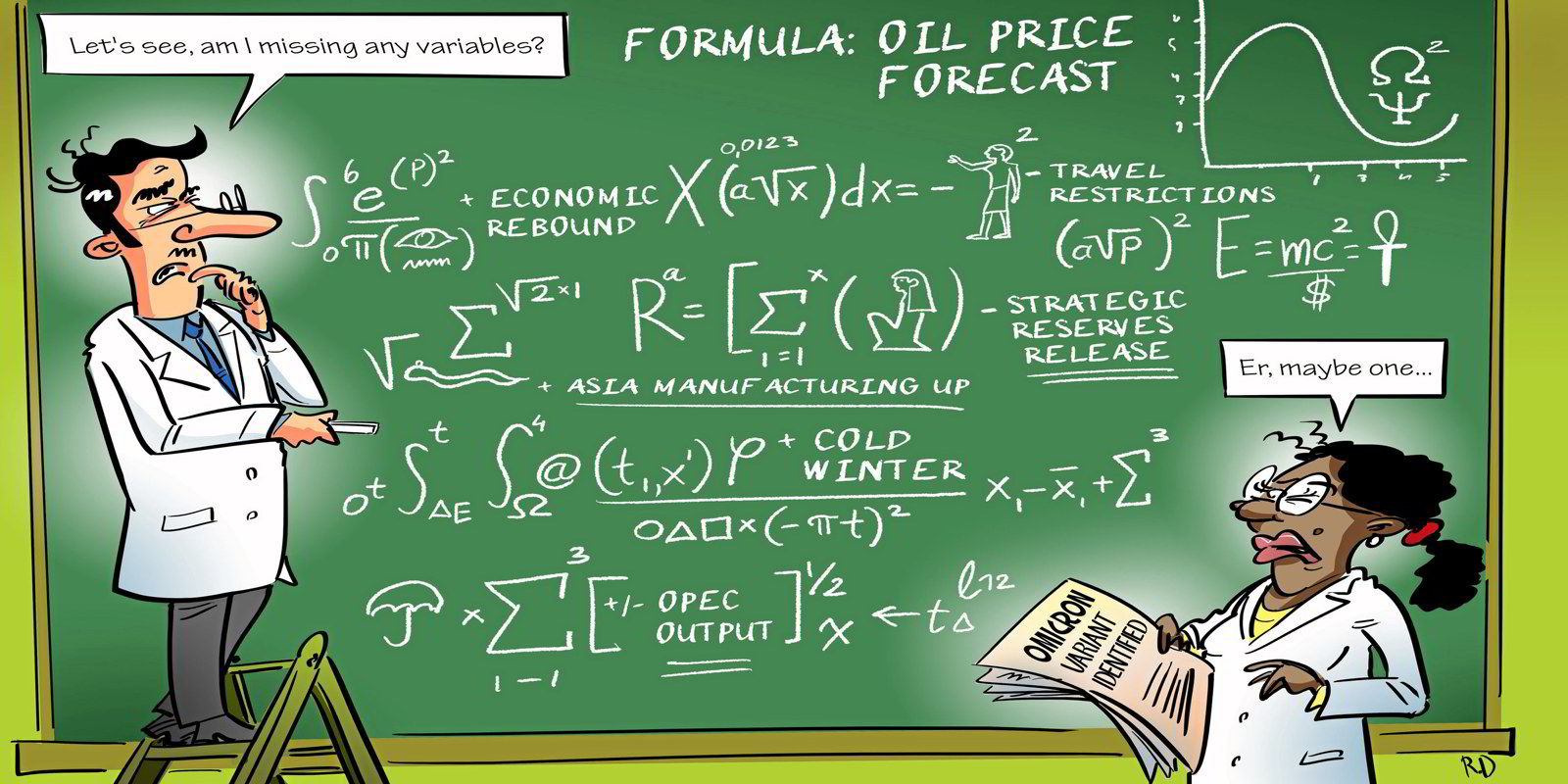 Much of the optimism that greeted the vaccine rollout early in the year evaporated with the arrival of Covid-19 variants — Delta, in the summer, and Omicron late in the year — that sent infection rates soaring and oil markets shaking. But many believe the worst of the pandemic is behind us and in that spirit, Upstream wishes readers a very happy holiday season and all the best in 2022.