BP claims Australia has the potential to become "a regional powerhouse of the energy transition" after a new study confirmed the feasibility of building export-scale green hydrogen developments in Western Australia.
BP launched the feasibility study last year looking at the technical and financial implications of a fully integrated green hydrogen supply chain, as well as the economic opportunity and how it could be scaled up to satisfy future demand.
BP confirmed Wednesday the study found the production of green hydrogen and green ammonia using renewable energy is technically feasible at scale in Western Australia.
Introducing Accelerate Hydrogen
We're pleased to announce the launch of Accelerate Hydrogen - the latest newsletter from Recharge and Upstream. Sign up now for an unbiased, clear-sighted view of the latest developments in the fast-growing hydrogen sector every week.
"This study confirms the potential for scaled-up green hydrogen in Western Australia. This looks particularly promising in the mid-west of WA, which has existing infrastructure, access to land and abundant renewable energy resources such as wind and solar," BP Australia president Frederic Baudry said.
"Importantly, our study also confirmed strong demand from potential customers in the hard-to-abate sectors, and for both local and export markets. This has the potential to position Australia as a regional powerhouse of the energy transition."
BP is considering building a green hydrogen development near the West Australian town of Geraldton, north of Perth, due to its vast solar and wind resources, existing port infrastructure and proximity to a large, long-term Asian market.
The study examined both a demonstration scale plant — capable of producing 4000 tonnes of hydrogen making up to 20,000 tonnes of ammonia — and a commercial scale project — producing 200,000 tonnes of hydrogen making up to 1 million tonnes of ammonia.
Demonstration scale
The demonstration scale plant would see renewable power provided under a power purchase agreement, while investment will be needed in infrastructure, with the existing transmission network unable to meet the anticipated load requirement of 35.4 megawatts.
The study also examined three different electrolyser technologies for the demonstration plant, including alkaline, polymer electrolyte membrane, and a prototype electrolyser technology.
However, the total installed cost varied greatly between vendors, while vendor responses received for the study did not provide enough detail or confidence to recommend a single technology or vendor, according to the final report.
Commercial scale
Load requirements for a commercial scale plant would be roughly 1.37 gigawatts, with the commercial scale base case scenario also assuming wind and solar capacity of 2GW each, resulting in 77% electrolyser capacity utilisation.
The study noted that, given their modular nature, several electrolysers would be required to produce enough renewable hydrogen to support a commercial size ammonia plant. However, it added no vendor information was available for the capital cost of electrolysers at commercial scale.
A commercial scale development would also require significant infrastructure investment, particularly for port, electricity and water services.
In particular, the study noted that port locations being considered for the commercial scale plant currently do not have facilities suitable for bulk liquid ammonia export operations and would require significant upgrades to accommodate export.
However, the study assumed enabling infrastructure would be provided by government and was kept separate from the project economics.
One site being considered for the commercial scale development is Oakajee, to the north of Geraldton, which has been selected by the West Australian government as the site for a future deep-water port and strategic industrial area.
Economic returns
In looking to effectively understand the economic returns of the proposed green hydrogen projects, the study noted renewable hydrogen and ammonia markets need to be further advanced.
With no current green hydrogen market to benchmark pricing against, the study analysed scenarios with a wide pricing range, from US$1.50 to US$17.30 per kilogram of hydrogen.
To put this into perspective, the study cites analysis by the Hydrogen Council which suggests that, at a carbon price of about US$2 per kilogram, roughly half of all potential applications for hydrogen fuel would be at a lower cost versus low-carbon alternative fuels in 2030.
However, the opportunity shrinks quickly as prices increase, with a price of US$3 per kilogram only expected to see about 10% of the market viable through hydrogen fuel versus low-carbon alternative fuels.
Meanwhile, If prices can be brought down to as low as US$1.50 per kilogram, the market volumes increase by 60%.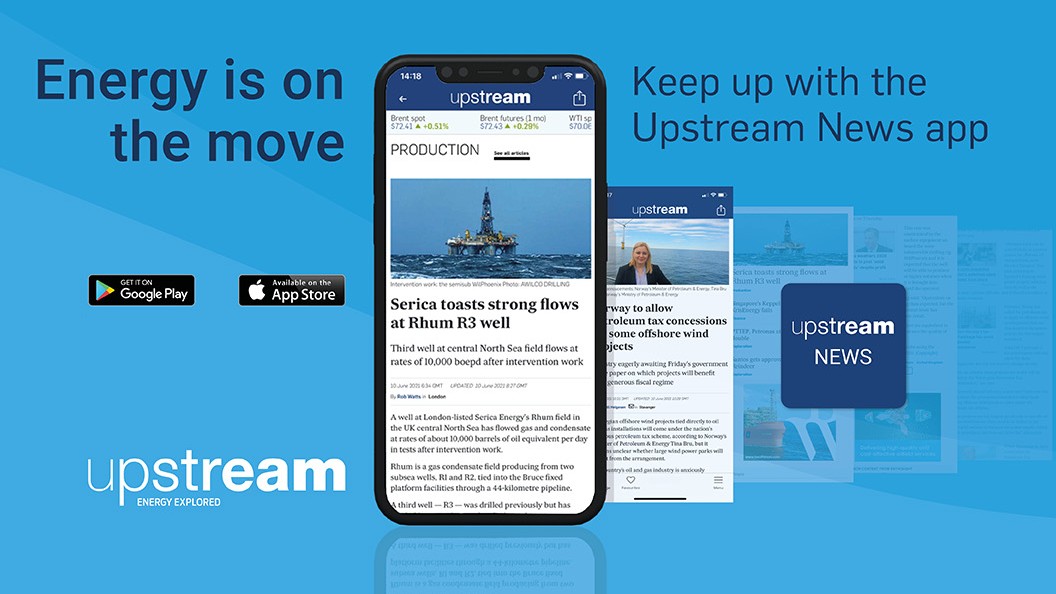 Stay a step ahead with the Upstream News app
Read high quality news and insight on the oil and gas business and its energy transition on-the-go. The News app offers you more control over your Upstream reading experience than any other platform.
Australian hydrogen demand
A market study commissioned by BP as part of the wider feasibility study found that domestic and export demand for hydrogen and hydrogen as ammonia in Australia could be as high as 62 million tonnes per annum by 2050.
Exports would make up the majority of that potential demand, at 45 million tpa, with the highest export potential existing within the power, shipping and fertiliser sectors. The study noted there is also strong interest from companies in Japan and Korea to explore renewable hydrogen and ammonia imports.
However, the feasibility study also found the successful development of a hydrogen industry in Australia would depend on government support and policy endorsement, development of hydrogen-related infrastructure, and the speed of transition from conventional energy sources by potential customers.
"A finite window of opportunity is open to fully develop a hydrogen and ammonia industry in Australia. Notwithstanding that, in many applications, hydrogen holds a potential deployment advantage, investment over the next three to five years and supportive government policy will be pivotal to achieve industry momentum," the study states.
"This requires a bold and coordinated approach to industry development across the value chain, to scale-up despite the risks of an initially inferior cost position and uncertainty about decarbonisation rates. The public policy settings and role of government are important in this regard - a government price on carbon, plus other government policy settings in support of hydrogen, will support renewable hydrogen viability."