Clean hydrogen investment platform Hy24 is looking to balance its investments across the whole hydrogen value chain, targeting both upstream and downstream opportunities.
The Hy24 venture between FiveT Hydrogen and Ardian was announced in October, but is fast closing in on it targeted €1.5 billion ($1.7 billion) ambition for an initial fund, which would make it the market's largest clean hydrogen infrastructure manager.
Are you missing out on ACCELERATE?
Gain valuable insight into the global oil and gas industry's energy transition from ACCELERATE, the free weekly newsletter from Upstream and Recharge.
Hy24 chief executive Pierre-Etienne Franc told Upstream the €1.5 billion goal was "in very good shape", with a number of financial players showing interest that could convert into "significant" limited partnerships over the coming months.
"We need to be very careful to make sure we size the fund properly because if the fund is .. too big, it's going to be less selective, then that will not be good for the performance of the fund," Franc notes.
"If it's too small, it's the same issue, we won't have enough impact and we cannot trigger and shape the industry of hydrogen the way we want to shape it."
Upstream and downstream
Hy24 is targeting opportunities across the whole hydrogen value chain, from upstream to downstream projects.
We are connected with people that are willing to do very large projects. Some are very far fetched and might never come into play but many are real.

Hy24 chief executive Pierre-Etienne Franc
On the upstream side, Franc indicated that Hy24 would mainly target power-to-gas projects, seeing the company "typically taking stakes in large project developers, which have a multiplicity of projects that they want to further develop and for which they need to get financial partners".
"That positions you in the space with a pipeline of projects that are going to take place in many different countries serving different industries," Franc explains.
On the downstream, Franc envisages Hy24 helping grow the existing very large transport distribution system, to "continue the dynamic around the use of hydrogen for heavy and intensive mobility".
He adds this segment will be "fundamental" for decarbonising the climate and ensuring the relevant infrastructure is in place, such as hydrogen refuelling stations, to help promote the use of hydrogen and stimulate demand.
In comparing the challenges each segment poses, Franc admits that the upstream projects will be easier.
"When you do a very large electrolyser, you're going to have a product with an offtaker ... you will have some issues on the road, but not very much, and so that should be financeable. I'm not saying it's easy, but it will become relatively classic in a way," Franc explains.
Meanwhile, the downstream sector still needs a lot of infrastructure to be built to help policymakers push original equipment manufacturers to move to hydrogen and help create demand.
"The fund is offering something absolutely unequalled because we are basically going to dedicate half of the fund on the downstream transport segment," Franc says.
"We won't have exactly the same leverage as we can have on the upstream, but we will still have leverage through a minority position and the financial support from policymakers.
"It means we might be capable in the next six years to put at the service of this industry, between €3 billion and €5 billion of infrastructure investments. And that is absolutely critical and unique."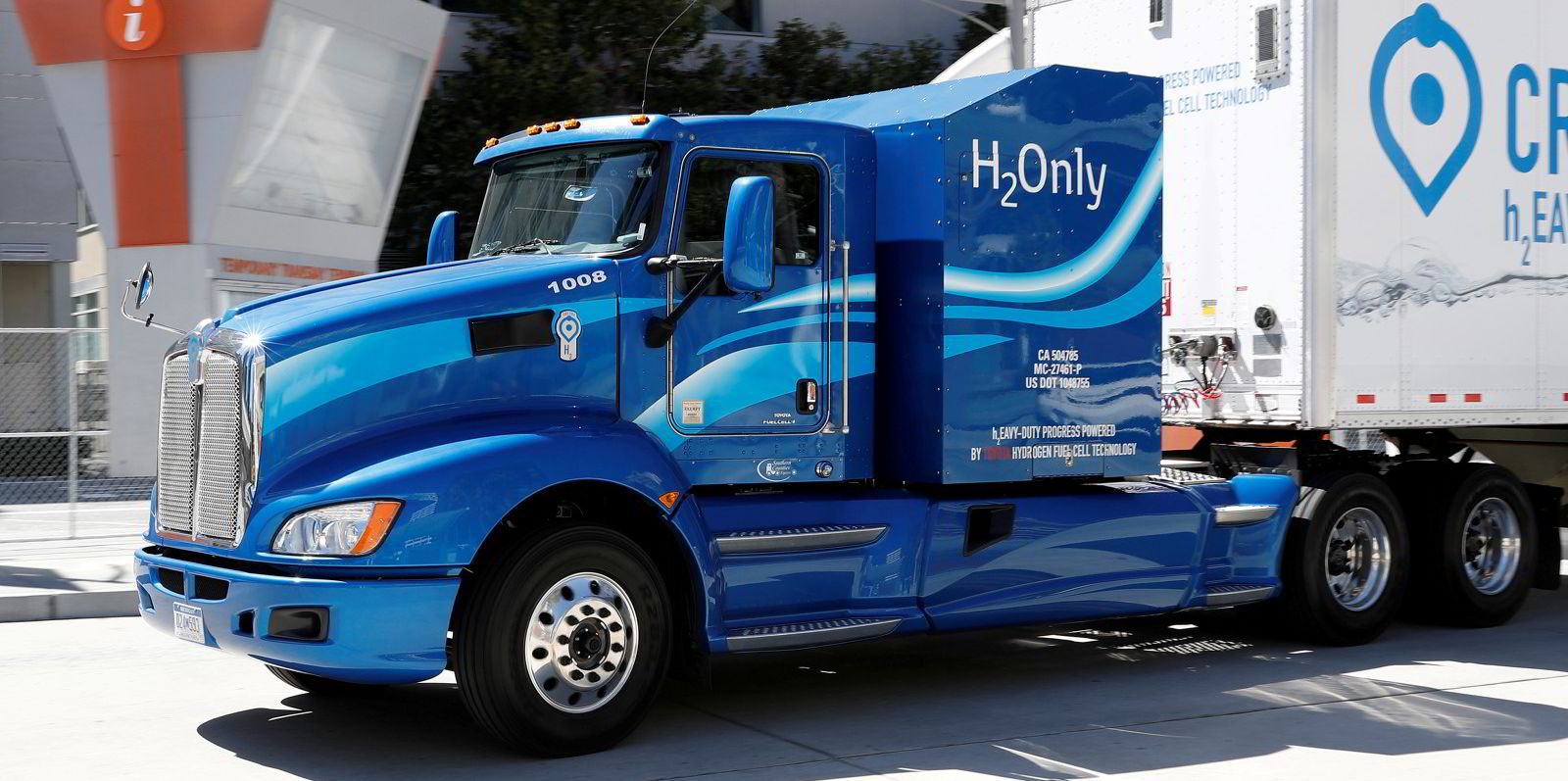 Need for clean hydrogen 'unavoidable'
While admitting that green hydrogen projects are not currently as profitable as fossil fuel-based hydrogen projects, Franc states the need for clean hydrogen in the future will be unavoidable.
He notes increasing public and shareholder pressure for companies to clean up their operations will play a factor, while future policy and regulation will also increase demand for clean hydrogen and improve profitability.
"The profitability of today, which is probably not the same as one would expect, is going to grow with time and will be good enough to be refinanced and be perfectly suited to what a fund like us can do," Franc says.
"We bring the financing leverage potential to enable those projects to fly, even if they're not a 10 or 12% return as a project, they're enough to be profitable, if you do some leverage financing.
"I think people need to look at the intrinsic value of the assets in 10 years. And the intrinsic value of those assets in 10 years is to be compared with what's going to be the standard assets of tomorrow, substituting progressively current natural gas based assets."
Targeting investments in Europe and beyond
The fund is expected to be operational in early 2022, with Franc revealing the first packet of investment will largely be targeted towards Europe, where there is already strong support for the development of clean hydrogen.
He also sees activity in the US ramping towards the end of 2022 or 2023 following the recent passing of the Biden Administration's Infrastructure Investment and Jobs Act, which legislated for $9.5 billion of funding to be directed towards the development and scaling up of hydrogen technology.
Meanwhile, the fund's entry into emerging Asian hydrogen markets, such as Japan and South Korea, will be dependent on the appetite for foreign funds in those countries.
Franc also highlights a wave of large-scale hydrogen projects that are anticipated beyond 2025, with opportunities likely to become present in nations such as Qatar, Chile and Australia.
"We are connected with people that are willing to do very large projects. Some are very far fetched and might never come into play but many are real," Franc says.
"Let's build the 100-megawatt projects now, So that in 2025 we can build the gigawatt size, and we will be part of that."