Advocates of one of the UK's proposed zero-carbon industrial clusters believe blue hydrogen is an essential "transitional technology" if the country is to meet its net-zero emission ambitions.
Introducing Accelerate Hydrogen
We're pleased to announce the launch of Accelerate Hydrogen - the latest newsletter from Recharge and Upstream. Sign up now for an unbiased, clear-sighted view of the latest developments in the fast-growing hydrogen sector every week.
The proposed East Coast Clusteris aimed at decarbonising industrial hubs across Teesside and the Humber that account for about 50% of all UK industrial cluster emissions.
The cluster would capture, transport and store up to 27 million tonnes per annum of carbon dioxide emissions by 2030.
The cluster is also hoping to supply up to 10 gigawatts of hydrogen by the mid-2030s, with 3.5GW of that capacity being targeted to come online by 2030 to meet 70% of a UK government goal for the nation to have 5GW of capacity installed by then.
For the cluster, this will largely come from blue hydrogen, which will be derived from natural gas using steam methane reforming and capturing and storing the associated CO2 emissions from the process.
Blue transition
Some environmental groups have pushed back against the development of blue hydrogen because the process is not completely emissions free, compared with green hydrogen which uses zero-emission renewable energy to power electrolysis — splitting water molecules into hydrogen and oxygen.
However, proponents in the proposed East Coast Cluster argued, during a panel discussion hosted by Business Green this week, that blue hydrogen is needed in order to reach the UK's net-zero ambitions by 2050.
They noted the technology could be deployed now, at scale — something they argue green hydrogen is not yet ready for.
"At the moment, blue hydrogen I think is recognised as a necessary transitional technology, particularly because essentially it's ready to go and it's scalable and it's ready to deploy at scale. That's needed to get on this pathway to head towards net zero by 2050," said Kellas Midstream technical director Phil Conner.
"Green hydrogen technology is obviously developing fast, but I think it's recognised at the moment it's not at the same kind of industrial scale that blue hydrogen can be deployed.
"Probably all of these technologies will need to play their part over the next 20 or 30 years, but actually blue hydrogen is the technology that can be implemented at industrial scale [now] to enable the cluster decarbonisation process to progress."
Unlocking the door for green
Tanguy Cosmao, the project director for Equinor's proposed H2H Saltend project in the Humber, also believes blue hydrogen can help set the foundations for when green hydrogen is ready to be deployed at scale.
"I don't think the two colours are in competition here, the blue hydrogen … is ready to go; it's building on an existing gas infrastructure, but, more importantly, it will leverage and allow key hydrogen infrastructure to be developed that will then be able to be used by the green hydrogen because the colour doesn't matter. It's hydrogen at the end as a product," he said.
"So we see blue hydrogen unlocking essential hydrogen infrastructure, allowing customers to switch to hydrogen and give time for green hydrogen to come into the network when the market is built. So it's not pushing away green hydrogen, it's actually enabling green hydrogen by implementing blue hydrogen today with ready-to-go projects."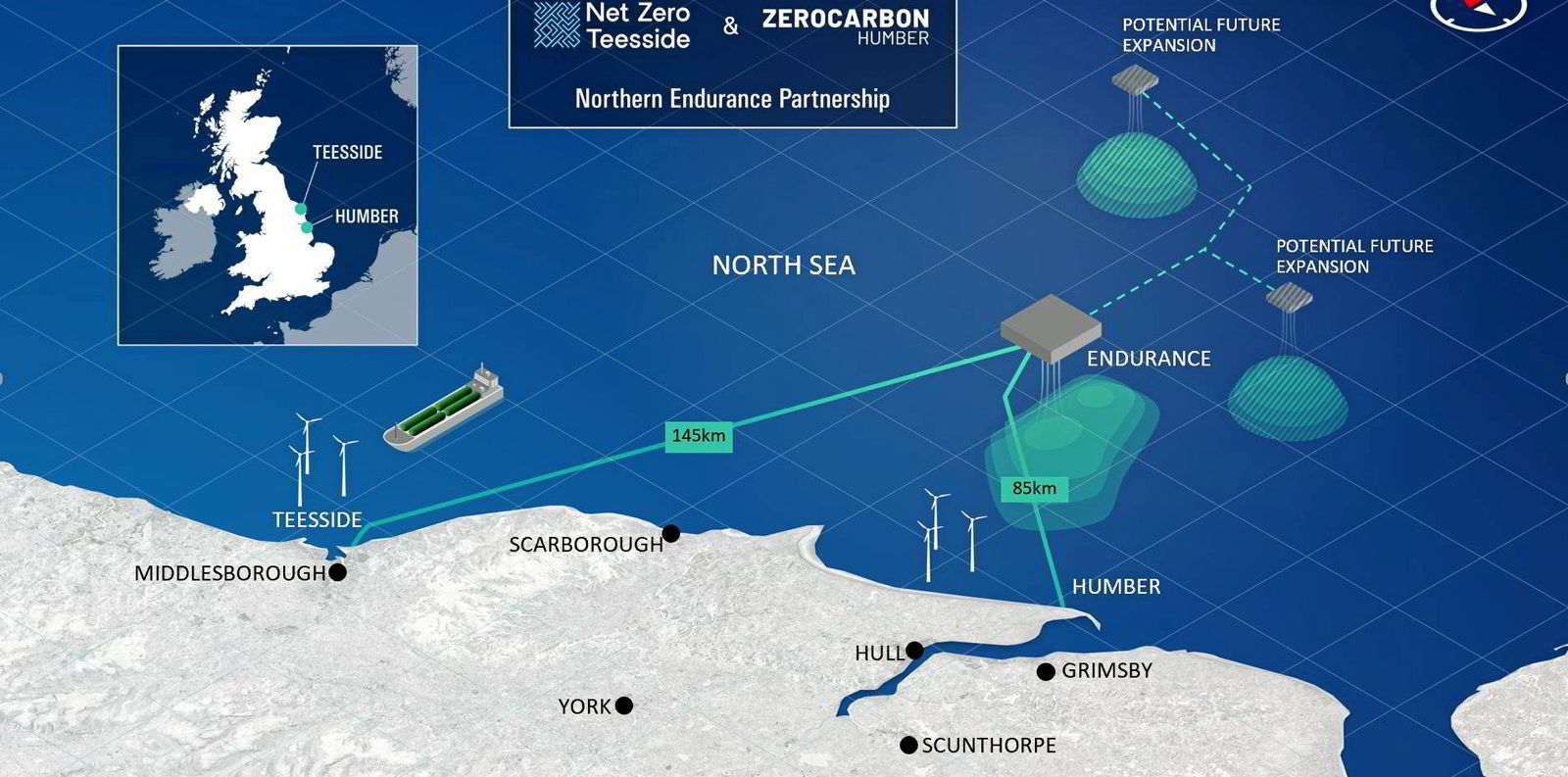 Demand for hydrogen
Vice president for blue hydrogen at UK supermajor BP, Matthew Williamson, believes there is already demand for hydrogen in the UK.
"There's no shortage of applications. When we speak to customers, they want to decarbonise — and for many applications, hydrogen is the lowest-cost decarbonisation route," he stated.
Williamson explained this could include heavy transport, with hydrogen being viewed as a potential pathway to decarbonise the sector, as well as the chemical industries found around the industrial cluster.
"The chemicals industries, for a lot of them, it's just a matter of switching from a gas burner to a hydrogen burner, and that's not a big investment necessarily, and that means it can be done relatively quickly and simply," he added. "The demand is out there — the government is showing an increasing will to make that happen."
Are you missing out on ACCELERATE?
Gain valuable insight into the global oil and gas industry's energy transition from ACCELERATE, the free weekly newsletter from Upstream and Recharge.
Call for clarity
While the UK government is showing an increasing willingness to use hydrogen on its pathway to net-zero emissions, Uniper business development manager Guy Phillips noted there was still a need for more clarity around the government's policy for hydrogen production.
"I think hydrogen production is one of those business models that's less progressed in terms of what we can see in the public domain for policy development," he said.
Uniper is looking to develop the site of its 900-megawatt Killingholme gas-fired power plant into a large-scale hydrogen hub as part of the East Coast Cluster development.
However, before it moves forward, Phillips indicated the company would first need to see the government's promised hydrogen strategy and have further consultations on preferred business models and low-carbon hydrogen standards.
"We need to see all of that come in before we can truly say that we are lined up to go," he said.
"But, I think if we can see a supportive policy framework that enables hydrogen production for fuel switching into industrial processes, then our board would swing in behind that, providing it provides the sufficient level of return that we would need."
Clarity around the government's policy will also be essential for the proposed cluster to receive the necessary funding from the private sector to progress, according to Northern Endurance Partnership managing director Andy Lane.
"You can't invest without having clarity, but on the basis that you do have clarity, I believe investment is there from the private sector," he said.
"The conversations that we have with the finance sector, there is a significant amount of money looking for viable green investment projects. We get approached regularly by funds going 'we are interested in your projects, can we talk to you, these are the kind of things that we are interested in investing in'."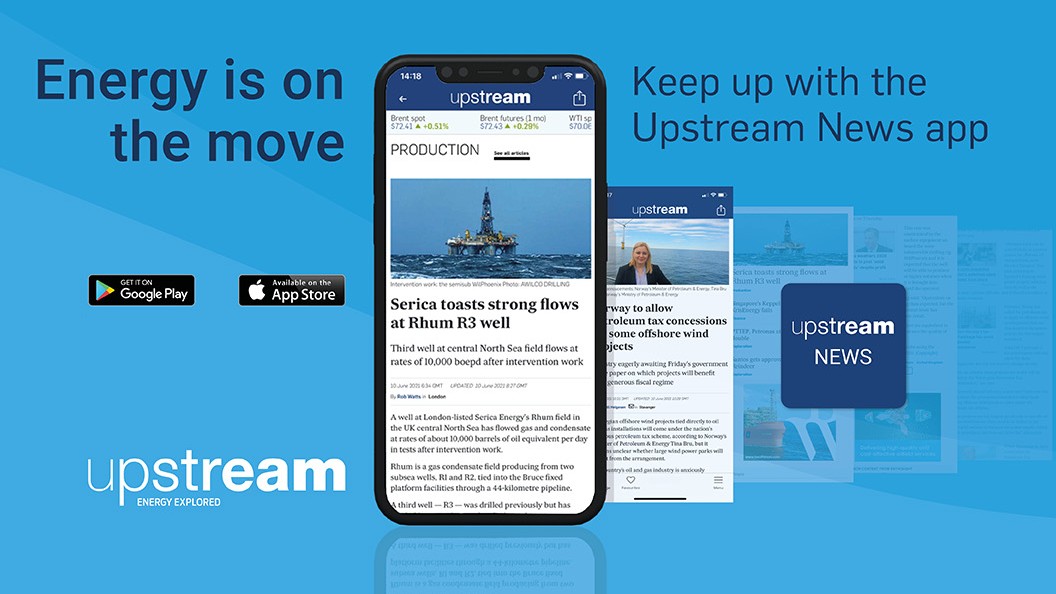 Stay a step ahead with the Upstream News app
Read high quality news and insight on the oil and gas business and its energy transition on-the-go. The News app offers you more control over your Upstream reading experience than any other platform.