Australia's Woodside Petroleum is looking to expand its growing hydrogen portfolio into the US, with plans for up to a 550-megawatt facility in Oklahoma.
Woodside revealed Tuesday it had secured a lease and option to purchase 94 acres of vacant land at the Westport Industrial Park in Ardmore, Oklahoma, which will help underpin the development of its proposed H2OK project.
Are you missing out on ACCELERATE?
Gain valuable insight into the energy transition of the global oil and gas industry from ACCELERATE, the free weekly newsletter from Upstream and Recharge.
The initial phase of the H2OK proposal will see the construction of a 290MW facility, which will use electrolysis to produce up to 90 tonnes of liquid hydrogen per day, while Woodside noted the location offered the capacity to expand the facility up to 550MW in the future, to produce up to 180 tonnes per day of liquid hydrogen.
Woodside said Tuesday it had already completed preliminary design of the modular, scalable production facility and was now evaluating tenders to allow the project to enter front-end engineering and design before the end of the year.
It currently anticipates to take a final investment decision on H2OK next year, with first liquid hydrogen production expected in 2025.
Strategic location
Woodside claims the facility will be located in "a strategic transport and supply chain corridor", which could see demand for the hydrogen it produces come from heavy-duty trucks, warehouse forklifts, heavy-duty equipment, ground handling equipment and fuel cell microgrids for warehouses and data centres.
"H2OK would be located in a highly prospective part of the US market, close to national highways and the supply chain infrastructure of major companies that have signalled their interest in securing reliable, affordable and lower carbon energy," said Woodside chief executive Meg O'Neill.
"Following the completion of Woodside's proposed merger with BHP's petroleum business, we would have a significant presence in the North American market and we expect new energy opportunities to be a growing component of our portfolio."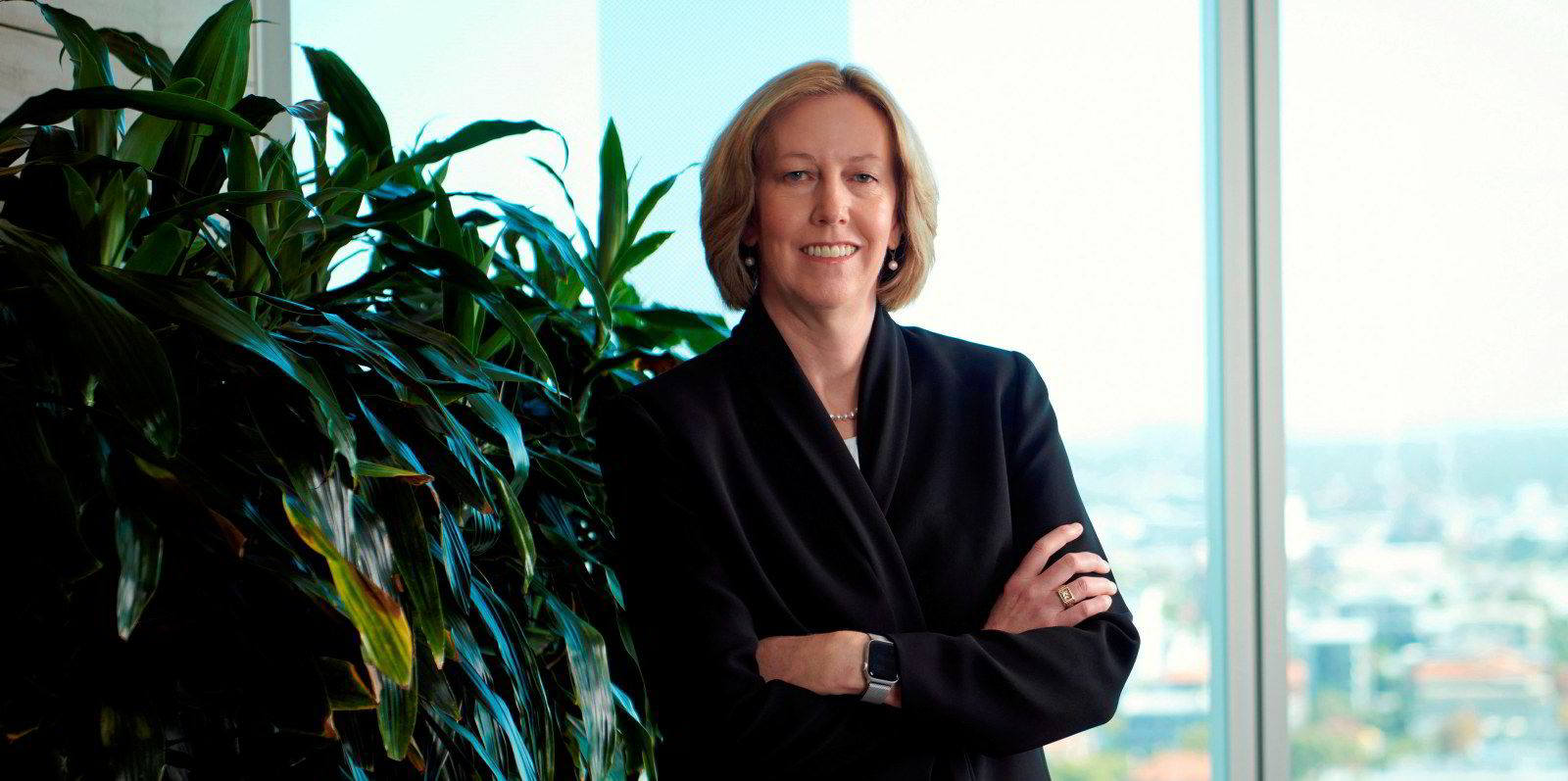 Woodside claims H2OK will be a net zero project, with the electrolysers to be powered from Oklahoma's existing network, which it notes contains a large portion of wind energy, while it intends to use Renewable Energy Certificates to abate any remaining emissions.
In response to a request for more detail on how Woodside would gauge how much renewable power was actually being used from the grid to power the electrolysers a spokesperson told Upstream: "Woodside will continue to work with local power providers over the FEED Phase to understand power sourcing breakdown and emissions traceability in preparation for operations."
She also stated that Woodside was engaging renewable power developers to understand opportunities to build out additional solar and wind capacity in the Ardmore region, while also evaluating "a range of power sourcing options, up to, and including 100% renewable power" in the future.
Reducing emissions
A recent report by the Global CCS Institute claimed that using electricity from a power grid to increase the utilisation of renewable powered electrolysers would still result in high emission hydrogen, unless the grid had "an extremely low emissions intensity".
In response the Woodside spokesperson stated: "Our hydrogen production concept has a lower carbon intensity in comparison to hydrogen produced from traditional SMR (steam methane reforming) processes.
"Remaining emissions will be abated using Renewable Energy Certificates (RECs). As renewable penetration increases in the local electricity market, carbon intensity is reduced thereby decreasing required RECs."
The spokesperson noted Woodside had also engaged Oklahoma Gas & Electric (OGE) through the site selection process, highlighting the fact the utility company had reduced emissions from operated power plants by 40% since 2005 and expects to lower emissions by 50% by 2030.
"Between 2030 and 2050, OG&E expects to retire 95% of its current fossil-fuelled generation, cost-effectively meeting capacity requirements by replacing retiring generation with newer technology including high-efficiency natural gas or zero-emitting technology such as renewables or batteries," she added.
Oklahoma's State Energy & Environment Plan 2021 states that Oklahoma produces nearly 50% of its power from renewable sources, such as wind and hydro, however, the majority of the state's power generation still comes from fossil fuels, mostly natural gas.
Oklahoma claims to currently rank second in the US in wind energy generation, behind only Texas, and claims to have the potential to become a top 10 producer in solar energy, with the state already looking to grow its portfolio of utility scale solar power.
Woodside is also expanding its solar capabilities, recently teaming up with Bill Gates-backed Heliogen to build a commercial-scale demonstration facility in California using the latter's "breakthrough" solar technology.
Woodside teams up with Hyzon to stimulate demand
As part of the planned growth of Woodside's international hydrogen portfolio, the company also revealed Tuesday it had signed a memorandum of understanding with Hyzon Motors — a New York-based supplier of hydrogen fuel cell-powered commercial and heavy transport vehicles.
The MoU will see the pair explore opportunities to work together on demand stimulation, supply and infrastructure solutions, and coordinated advocacy.
O'Neill said collaboration, such as the MoU with Hyzon, was part of the company's strategy to "deliver new energy projects that are cost-competitive and scalable to meet customer demand", while noting Woodside saw "significant potential for growth" in the US hydrogen market.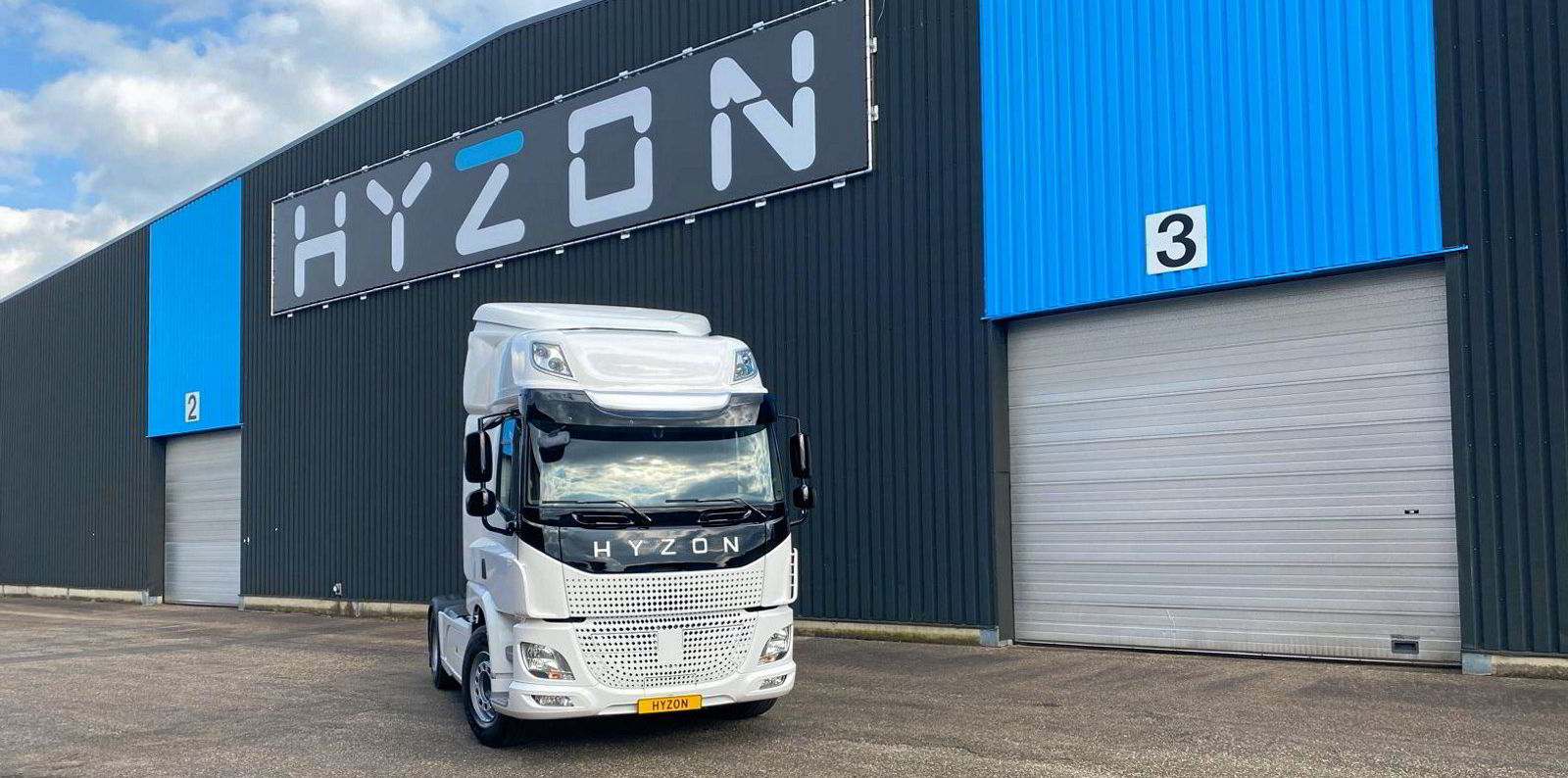 Tuesday's announcements builds on recent moves by Woodside to further expand its hydrogen portfolio.
Last month the company revealed it had secured land for its proposed H2TAS green hydrogen development in the Australian state of Tasmania, with the site having the potential to eventually support up to 1.7 gigawatts of electrolysis for hydrogen and ammonia production.
In October, the company also revealed plans to establish a "world-class" hydrogen and ammonia production facility near Perth, Western Australia.
Built on 130 hectares of vacant industrial land, the proposed H2Perth project will be a phased development that could produce up to 1500 tonnes per day of hydrogen for export in the form of ammonia and liquid hydrogen.