African gas production is conservatively forecast to peak at 470 billion cubic metres by the late 2030s, equivalent to about 75% of the expected amount of gas produced by Russia in 2022, but it is unclear how much of this output could find its way to Europe, according to Oslo-based consultancy Rystad Energy.
Africa's gas resources are being widely touted as a long-term potential replacement for Russian gas, even though many nations on the continent are starting to prioritise developing their gas for domestic consumption.
Siva Prasad, senior analyst at Rystad, said: "Asian and European importers will need to consider African priorities as they develop projects, as many African producers are focusing on supplying energy locally as well as to intra-African markets, along with catering to global markets."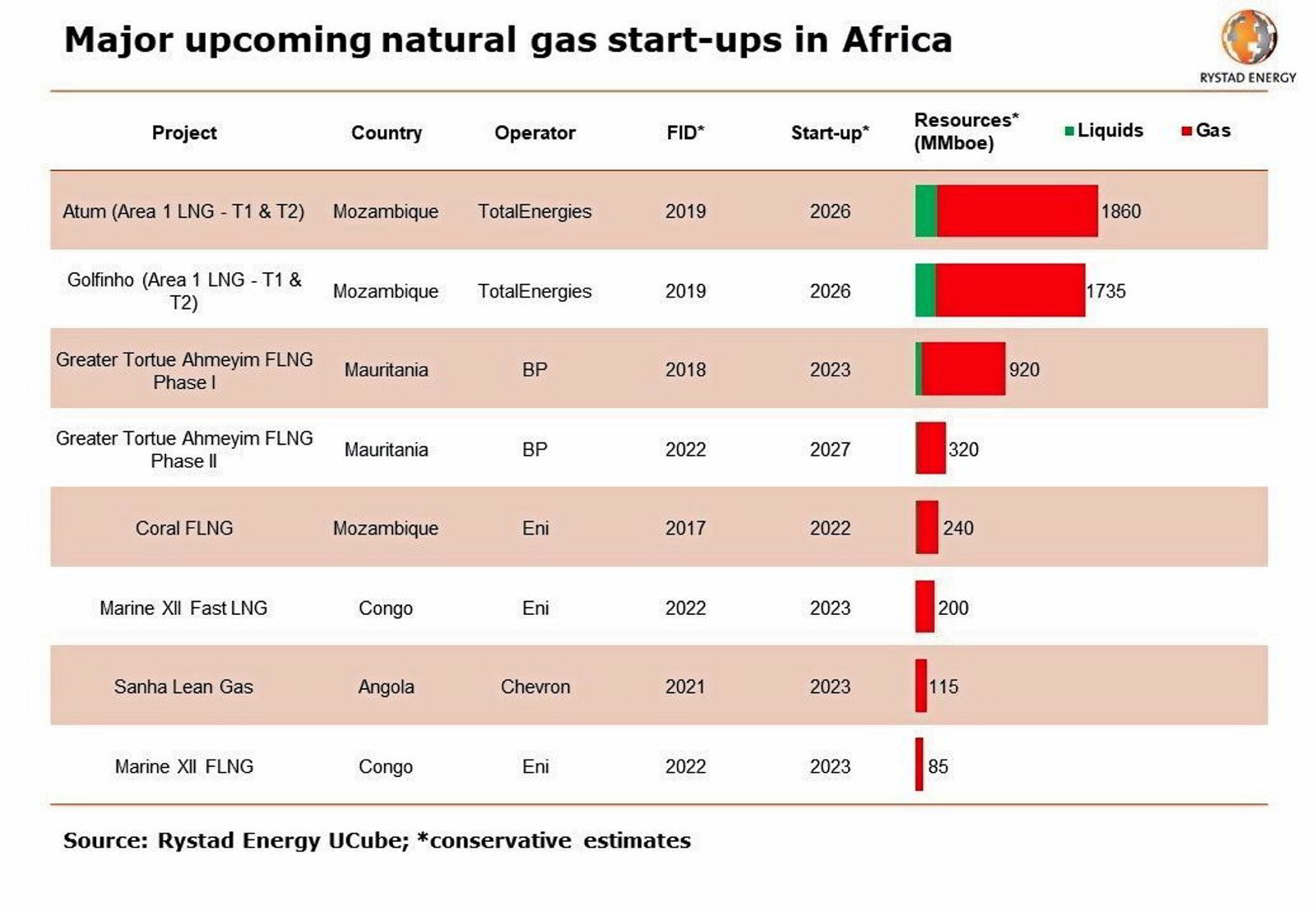 "Existing pipeline infrastructure from northern Africa to Europe and historical liquefied natural gas supply relationships make Africa a strong alternative for European markets, post the ban on Russian imports," she added.
The continent is forecast to increase its gas output from about 260 Bcm in 2022 to as much as 335 Bcm by the end of this decade.
If oil and gas operators decide to accelerate their gas projects on the continent, near and mid-term natural gas production from Africa could surpass these forecasts.
Russia has historically been the dominant natural gas supplier to Europe, with an average of about 62% of overall gas imports to the continent over the past decade.
Africa has also been a consistent gas exporter to Europe during that time, supplying about 18% of European imports.
However, Rystad points out that African projects have historically been seen as having increased risk, are subject to delays and sometimes struggle to get developed due to high costs, challenges accessing financing, issues with fiscal regimes and other above-the-ground risks.
Nevertheless, the research house pointed out that recent signals from BP, Eni, Equinor, Shell and ExxonMobil "indicate a shift in strategy towards further investment in Africa, with several projects that were previously on ice — including LNG developments — as they consider restarting or accelerating previously shelved schemes in response to rising global demand.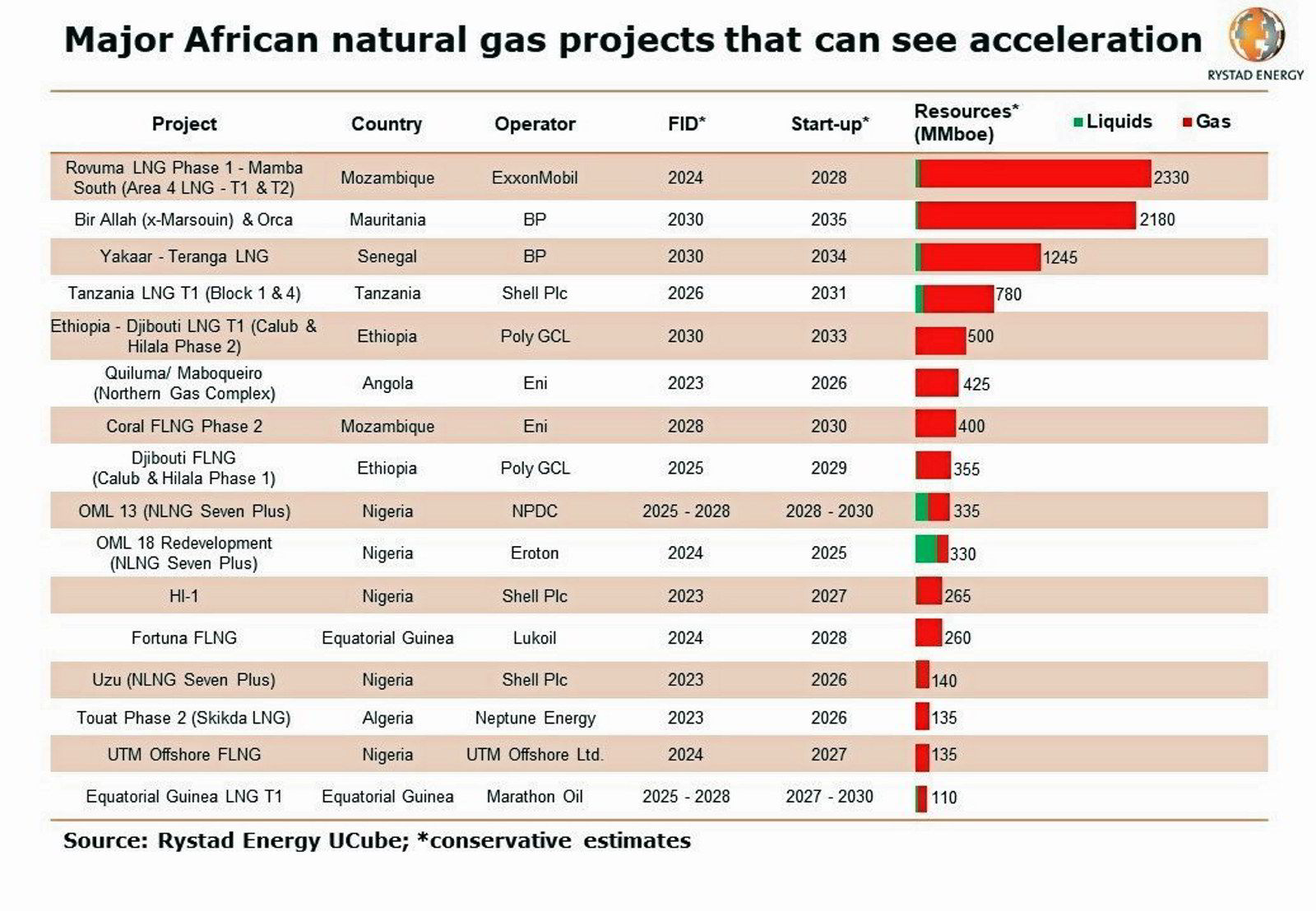 African nations, such as Algeria and Libya, that have historically been piping gas suppliers to Spain and Italy are well placed to scale up their exports, while there is increasing talk of long-distance pipelines linking Nigeria with Europe.
These include the onshore Trans Saharan Gas Pipeline running through Niger and Algeria and the offshore Nigeria Morocco Gas Pipeline.
African LNG exports have predominantly come from Nigeria and Algeria, with smaller volumes from Egypt, Angola and Equatorial Guinea. These could be augmented by supplies from large-scale discoveries offshore Mozambique, Tanzania, Senegal, Mauritania and South Africa.
Rystad said Europe is now considering how gas-rich African nations can be helped to scale up production and exports in the years to come, a move facilitated by the European Union's decision earlier this year that all natural gas investments are equivalent to investments in "green" energy.
The consultancy argued that the supply crisis driven by security interests may push Europe to fund projects that will also help with energy affordability back home, suggesting Europe could be a key financer of the proposed $13 billion Trans-Sahara project.
BP is now looking to African projects to seize the opportunity to target European markets with gas supplies, said Rystad, with its focus on its assets in Senegal and Mauritania.
These include the Greater Tortue Ahmeyim (GTA), Yakaar-Terenga and BirAllah LNG projects, which between them could potentially supply more than 25 million tonnes per annum. Apart from GTA phase one, all this gas is uncontracted.
Italian major Eni has said it can alleviate Europe's dependence on Russian gas to an extent through supplies from its projects in Algeria, Egypt, Nigeria, Angola and Congo-Brazzaville, and recently struck deals to achieve this goal.
Rystad highlighted other African nations where Eni holds important upstream portfolios and on the back of which the Italian authorities could potentially sign gas-related deals. These include Mozambique, Nigeria, Ghana, Ivory Coast and Libya.
Equinor, ExxonMobil and Shell also have significant undeveloped LNG portfolios in Africa, said the consultancy, which could help counter the potential gas supply deficit in the future.
ExxonMobil has a 25% stake in Area 4 and the initial planned two-train Rovuma LNG facility in Mozambique, with significant potential to add further trains.
"The current scenario of a potential gas supply crunch could see the country accelerate the development of its gas resources (while) the US major's pullback from Russia could lead to it finally sanctioning Rovuma LNG," said Rystad.
The announced exits from Russia by Shell and Equinor could see the pair refocus on the long-stalled Tanzania LNG development.
In addition, suggested Rystad, increased demand for natural gas driven by the war in Ukraine and pullbacks from Russian supplies could drive a renewed focus on exploration and development in Nigeria to meet LNG export demand over an extended period, adding that numerous other projects on the continent could also be fast-tracked to increase gas exports.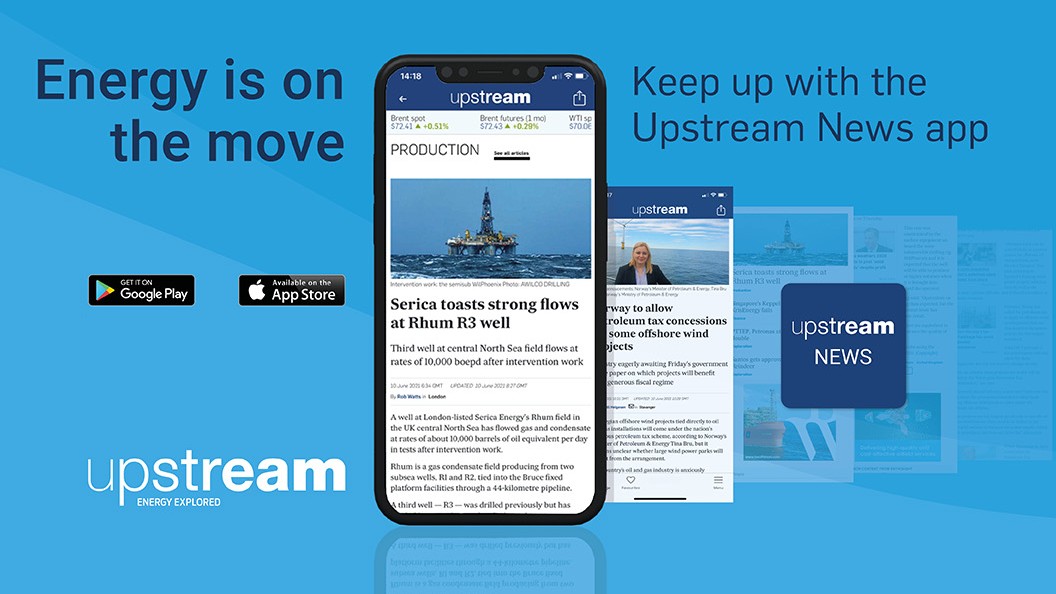 Stay a step ahead with the Upstream News app
Read high quality news and insight on the oil and gas business and its energy transition on-the-go. The News app offers you more control over your Upstream reading experience than any other platform.