Front-month TTF liquefied natural gas prices surged by almost 30% on Wednesday after workers at some Australian offshore gas and LNG facilities threatened to strike.
The Dutch Title Transfer Facility (TTF) hit upwards of $12 per million British thermal units on news of the potential industrial action. Any strikes would be expected to mostly impact operations at the North West Shelf (NWS) project and Chevron's Gorgon and Wheatstone projects in Australia, that account for about 11% of global exports.
"This price surge reflects the likelihood of the strike materialising, impacting LNG supplies during the ongoing heatwaves, despite the ample gas inventories in Europe," Rystad Energy senior analyst Zongqiang Luo said.
The Woodside-operated NWS project has export capacity of 16.9 million tonnes per annum of LNG. The project's onshore Karratha gas plant facilities comprise five liquefaction trains; two domestic gas trains; six condensate stabilisation units and three liquid petroleum gas fractionation units.
Chevron's three-train Gorgon LNG facility has nameplate capacity of 15.6 million tpa and the project also includes a domestic gas plant capable of supply 300 terajoules per day to Western Australia. Meanwhile, the US supermajor's Wheatstone liquefaction facility has two trains with combined capacity of 8.9 million tpa.
Australian Workers' Union (AWU) Western Australia secretary Brad Gandy said that gas producers operating in Australian waters need to come to terms with the fact their workers want an enterprise bargaining agreement (EBA), and they want that EBA to have industry standard terms and conditions of employment.
"Gas producers like Woodside and Chevron might be used to throwing their weight around in countries with weak industrial laws but Australian workers have fought for over 100 years for strong industrial rights," Gandy said.
"The sooner these huge, profitable gas producers approach these negotiations pragmatically and get back around the bargaining table the better."
Contingency plans
A Woodside spokesperson told Upstream that the company is committed to providing secure energy to local and global customers, security of employment to its people and it remains focused on safe, reliable supply.
"As part of normal business planning, we have contingency plans to deal with challenges such as cyclones, pandemics and a range of other potential disruptions. We hope that activating these plans will not be necessary."
Luo noted that any such strike could disrupt about half of Australia's LNG export capacity and cause many Asian buyers to look elsewhere for their cargoes.
Japanese and South Korean utilities are the largest buyers of LNG from the Woodside-operated NWS project, while LNG from Chevron's Gorgon and Wheatstone projects is mostly exported to Japan.
"Woodside has been in a bargaining process since April with the Australian Workers' Union and the Electrical Trades Union relating to the offshore workforce on North Rankin Complex and Goodwyn Alpha and Angel platforms," the Woodside spokesperson said.
"Woodside has engaged actively and constructively in the bargaining process. Positive progress is being made and the parties have reached an in-principle agreement on a number of issues that are key to the workforce."
However, the spokesperson added that Woodside recognises that Protected Industrial Action is a right and the company did not oppose the protected action ballot applications.
"Our employees have demonstrated willingness over a number of years to work constructively with us to resolve issues and, despite the Protected Action ballot outcome, we are hopeful that this approach will continue," the spokesperson said.
Woodside noted that following closure of the ballot on Wednesday, protected industrial action can be started within a 30-day window, upon the company receiving seven working days' advance notice. The NWS operator added it is continuing to hold regular meetings with its workers.
The Offshore Alliance (OA), that comprises the Maritime Union of Australia and the AWU, has also filed for Protected Industrial Action on Chevron's Wheatstone downstream and Gorgon facilities, in response to what the OA described as the US supermajor "dragging their feet in agreeing to key union bargaining claims".
"With union density of 98% across both facilities, the Offshore Alliance and our members will be applying industrial leverage on Chevron for as long as it takes to secure fair bargaining outcomes," the OA said on its Facebook account.
"Great work by the Chevron workforce in getting unionised, organised and backing in the union campaign for benchmark hydrocarbon employment standards," it added.
A Chevron spokesperson told Upstream the company is aware that the AWU and the Communications, Electrical and Plumbing Union (CEPU) have made two applications each to the Fair Work Commission (FWC) for a Protected Action Ballot Order in respect of the Gorgon and Wheatstone downstream facilities respectively.
"We are reviewing the applications and await the FWC's determination. We will continue to engage our employees and their representatives as we seek outcomes that are in the interests of both employees and the company," the Chevron spokesperson said.
It is understood the FWC has two days to days to determine the applications and, if granted, there will be a 10- day period for workers to vote.
China and Japan combined bought about 26 million tonnes of Australian LNG — more than 60% of the country's exports — in the first half of 2023, according to Luo.
Rystad estimates the total LNG inventory in Japan at about 5.3 million tonnes as of July 2023 compared with 5.28 million tonnes one year prior.
"According to an update from Japan's Ministry of Economy, Trade & Industry, major Japanese power utilities held 1.87 million tonnes on 6 August, compared with 1.9 million tonnes in late July and 2.08 million tonnes on average for the same period from 2017 to 2021," Luo said.
Meanwhile, according to the General Administration of Customs, mainland China saw steeper declines in both imports and exports in July than the market had expected, showing -12.4% and -14.5% year-on-year changes, respectively, Luo noted.
"This deepening drop in trade further exacerbates worries about the growth outlook for the globe's second-largest economy," he said.
"The estimated increase in gas demand in response to the present gas price situation still needs to be assessed, leading to a weakening of the foundational aspects for the remainder of this year."
*Updated to include comment from AWU's regional secretary.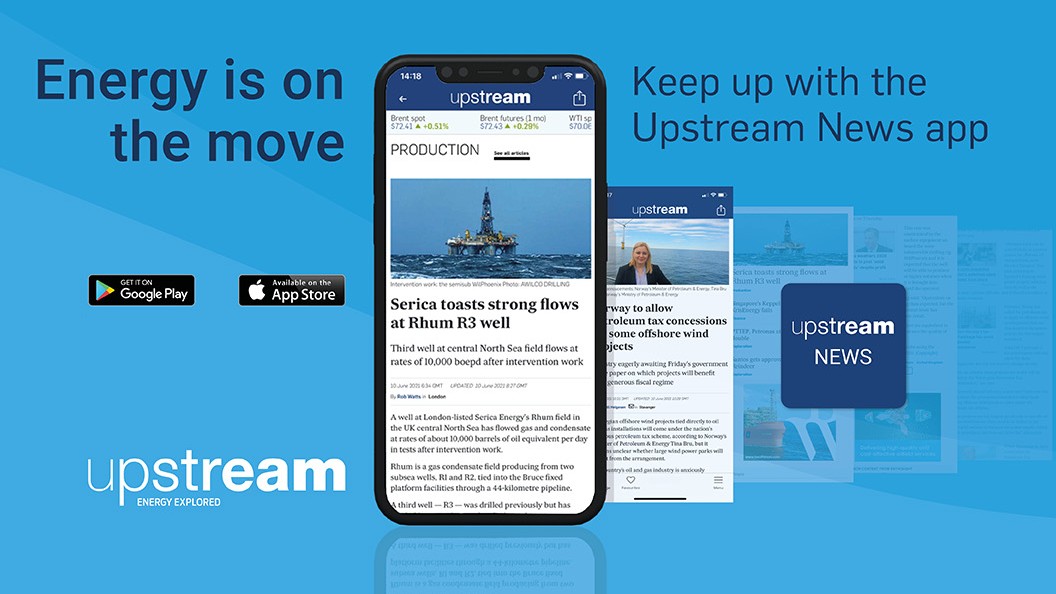 Download the Upstream News app
Read high quality news and insight on the oil and gas business on-the-go