Germany's first floating storage and regasification unit was inaugurated on 17 December in Wilhelmshaven, with the the first liquefied natural gas cargo due to arrive at the start of January.
The Hoegh Esperanza FSRU arrived in Wilhelmshaven port on 15 December, where it will serve as Germany's first LNG import terminal, German energy company Uniper said.
"The arrival of the FSRU marks an important milestone shortly before the opening of Germany's first LNG terminal on 17 December 2022," the company said.
The 170,000-cubic metre FSRU brought an early Christmas present to Germany as the giant vessel had been loaded with around 165,000 cubic metres of LNG in Spain.
The volumes are equivalent to supply around 50,000 to 80,000 German households for a year. However, the Hoegh Esperanza will no longer bring LNG to Wilhelmshaven itself, noted Uniper, which will operate the facility once it fires up.
"There is still a lot to do before the first gas can flow in a few days," said Uniper's chief operating officer for asset management, Holger Kreetz.
"Nevertheless, after 10 months of intensive work, it is a great moment to see the Hoegh Esperanza dock here."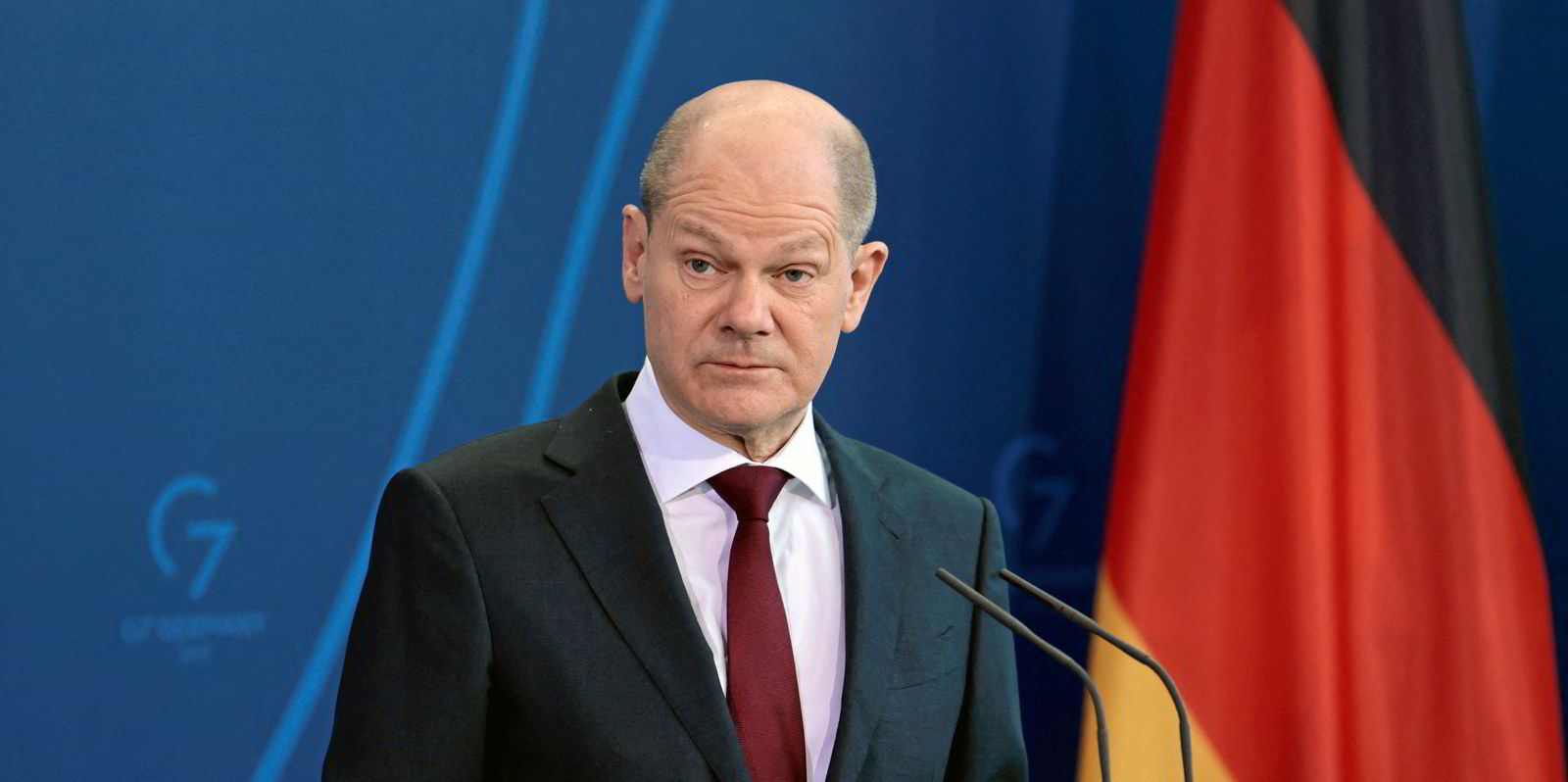 Wilhelmshaven is expected to receive its first LNG cargo in early January.
Uniper's chief commercial officer for LNG and global origination, Peter Abdo said: "We are now looking forward to delivering the first regular LNG cargo in early January. This is the next step in actively supporting the German government and security of supply for Germany."
Europe's largest gas market is set to fire up three FRSUs by the end of January 2023, bringing a total of 14.5 billion cubic metres per annum of import capacity if everything goes as planned.
Under Germany's government-backed programme, two FSRUs have been chartered by energy developer RWE from Norway's Hoegh LNG, two units owned by Monaco-headquartered Dynagas have been chartered to Uniper, and another FSRU owned by Texas, US-based Excelerate has been chartered by Engie, TES and E.ON.
Alongside the state-owned projects, the country's only privately financed FSRU project, off the coast of Lubmin, is facing a one-month delay due to regulatory hurdles.
The Neptune FSRU, part-owned by Hoegh LNG Partners, reached port of Freesendorf on 16 December, after having spent almost two weeks at the Rugen island port terminal of Mukran, about 50 kilometres from Lubmin.
According to maritime analytics service Marine Traffic, the Neptune FSRU is due to be stationed at port of Lubmin by 31 December.