Gas prices rose to record highs in many regions in 2021 as gas demand outpaced supply, according to new analysis from Australian consultancy EnergyQuest, with the market expected to remain tight through 2022.
Looking back at 2021 in its monthly market report, EnergyQuest noted Chinese liquefied natural gas demand last year was 21% higher than 2020, while it cited International Energy Agency data showing gas demand in European OECD nations grew 8% in the nine months to September.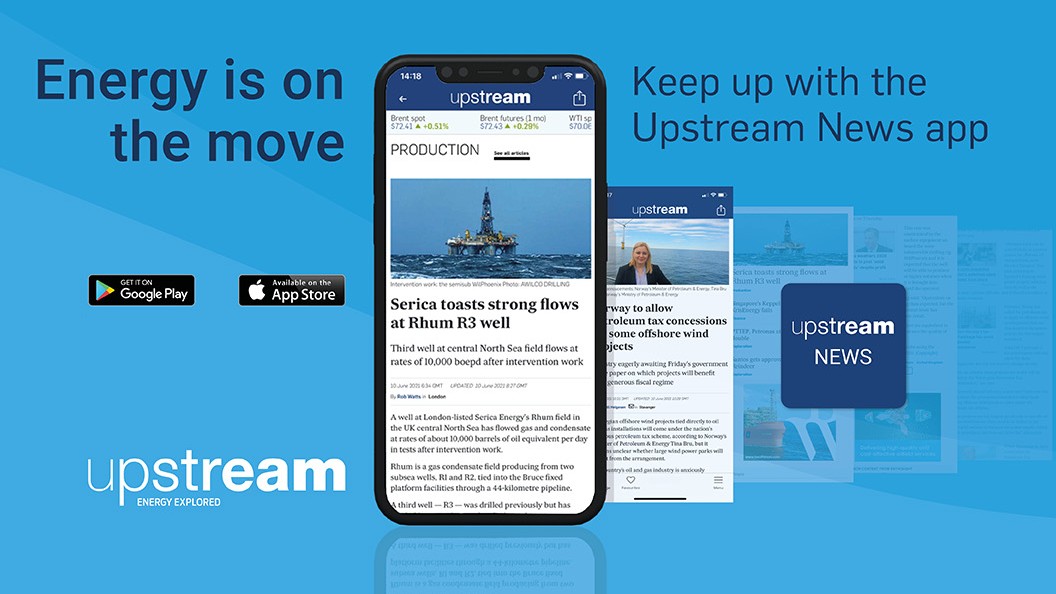 Stay a step ahead with the Upstream News app
Read high quality news and insight on the oil and gas business and its energy transition on-the-go. The News app offers you more control over your Upstream reading experience than any other platform.
The growth in demand outpaced supply, according to EnergyQuest, which it said reflected cuts to development activity in 2020.
The rising demand came amid an economic recovery from the Covid-19 pandemic, while a severe 2020-21 winter across North America, North Asia and Europe also added to 2021's surge in prices.
Record spot prices
After falling to a record low of US$1.83 per million British thermal units in April 2020, the Asian LNG spot price, the Platts Japan Korea Marker (JKM), hovered around record high prices for much of 2021.
JKM prices started the year strong at a record high of US$32.49 per million Btu in early January, prices then ramped back up in October and hit a new benchmark high of US$38.85 per million Btu, with EnergyQuest noting JKM prices then continued to rise, finishing the year in the mid-US$40's per million Btu.
European gas prices also rose to new highs, with the Dutch Title Transfer Facility (TTF) rising to a record high of US$57.41 per million Btu at the end of December. A sharp fourth quarter rise in European gas prices was blamed on lower production combined with "sharply lower" imports of Russian pipeline gas.
The US Henry Hub gas price jumped to highs not seen since February 2003, spiking to nearly US$24 per million Btu in February 2021 as intense winter weather saw daily natural gas production in Texas fall by almost half, mostly because of well freeze-offs, which occur when water in the raw natural gas stream freezes.
Henry Hub prices then eased but rose steadily from March to October, hitting US$6.37 per million Btu on 5 October.
The average JKM price in 2021 was US$15.16 per million Btu, well up on 2020's average JKM price of US$3.85 per million Btu, while Europe's TTF price averaged US$15.20 per million Btu, up from an average of US$3.29 per million Btu in 2020.
Henry Hub prices remained below European and Asian prices, but the 2021 average of US$3.91 per million Btu was still nearly double the average price of US$2.06 per million Btu in 2020.
Brent tipped to hit $100
Oil prices also rose in 2021, albeit not to the extent of gas prices, with Brent averaging US$70.86 per barrel last year, up from 2020's average price of US$41.96 per barrel.
The recovery in oil prices has continued into 2022, with Brent closing at US$87.51 barrel on Tuesday, fueling speculation the benchmark could reach US$100 per barrel this year.
Analysts from Goldman Sachs this week in a note stated they saw Brent prices at US$90 a barrel in the first quarter, rising to US$95 in the second quarter, before hitting US$100 per barrel over the final two quarters of 2022.
Fuelling the speculated rise in prices is an expected 3.5 million barrel per day rise in oil demand, with fourth quarter oil demand forecast to average 101.6 million bpd.
Increased supply disruptions, disappointing production in Brazil and Norway and expectations Opec+ will fall short of quotas this year, with only a 2.5 million bpd increase expected from the next nine hikes, are anticipated to fuel the oil price rise, according to Goldman Sachs.
The bank also pointed to a declining appetite for companies to invest in oil due to the energy transition as another reason for supply to struggle to keep pace with demand.
Rising oil prices also impact gas prices, with many Asian LNG contracts indexed against the oil price.
This saw LNG deliveries to North Asia reach US$15.98 per million Btu, up from US$6.30 per million Btu in November 2020, which EnergyQuest said reflected increases in the oil price as well as spot gas prices.
High gas prices expected to stay
While global gas prices have softened at the start of 2022, with Asian and European prices having shifted below US$30 per million Btu by mid-January, EnergyQuest points out they still remain at historically high levels.
"Overall conditions in global gas markets are expected to remain tight in 2022 and 2023," EnergyQuest said in its report.
"Average spot LNG prices under the Platts JKM forward curve from CME are US$27.57/MMBtu for 2022 and US$16.99/MMBtu for 2023."
The consultancy noted several "important risks and game-changers" that could impact the global market this year.
Chinese LNG demand growth is expected to slow this year, however, EnergyQuested noted China's LNG imports in the December quarter were still up 15% on the final three months of 2020.
Geopolitical developments involving Russia, Europe and/or the US regarding the Ukraine could have a major impact, according to EnergyQuest, as well as the approval, or not, of the Nordstream 2 pipeline, which EnergyQuest says is needed to significantly increase European gas storage.
Several new LNG projects are set to come online this year in the US, Mozambique and Indonesia, but any delays will add to market tightening.
LNG operational issues are also a risk to LNG supply, while EnergyQuest also highlighted the timing of the shut-down in the Dutch Groningen gas field as important for the European market.
Meanwhile, weather remains a risk as it can change quickly and, as the 2020-21 northern winter demonstrated, can have a big impact on prices.
Never miss a must-read story
Get notified when we publish articles from your selected sectors, businesses or journalists.