Rising demand as global economies emerge from the Covid-19 pandemic has seen gas spot prices surge in what is traditionally a "shoulder season" between the northern summer and winter.
Analysis by Australian consultancy EnergyQuest, released on Thursday, states global gas prices are going "berserk" amid growing demand in both North Asia and Europe, which is creating competition for liquefied natural gas cargoes.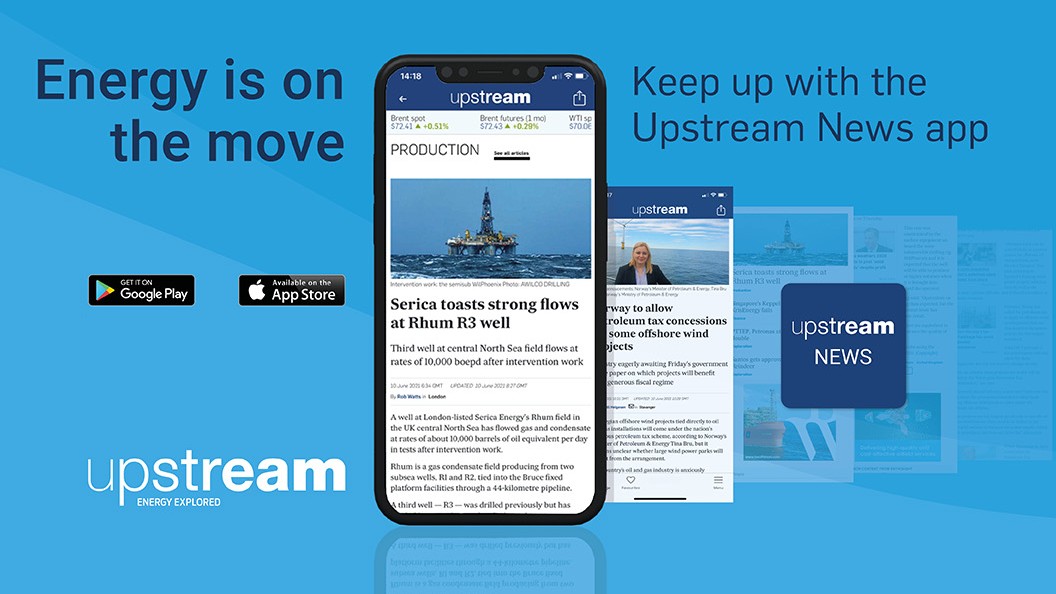 Stay a step ahead with the Upstream News app
Read high quality news and insight on the oil and gas business and its energy transition on-the-go. The News app offers you more control over your Upstream reading experience than any other platform.
EnergyQuest said the surge in demand had seen spot prices hit record highs for this time of year, with the Platts Japan Korea Marker (JKM) price hitting US$31.65 per million British thermal units on 28 September, while the UK National Balancing Point (NBP) price was at $29 per million Btu on the same day.
EnergyQuest noted that even US Henry Hub prices have spiked to record levels, for this time of year, hitting US$5.57 per million Btu, with LNG export constraints helping keep a cap on prices.
Along with the recovery from the Covid-19 pandemic, EnergyQuest also attributed the skyrocketing gas prices to last year's colder than expected winter, which pushed up prices back in January.
It noted that LNG buyers had been scrambling ever since to replenish storage while contending with a warmer than expected summer in some countries.
Weather impacts on renewables has also played a factor, with EnergyQuest claiming less wind in Europe and less hydro in China has played a part in increasing gas demand.
However, weather over the coming months could again play a factor in which way gas prices will go heading into the northern winter.
"If the coming winter is warmer than expected, if the wind blows strongly in Europe, if it rains on hydro dams in China we could easily see a slump in global gas prices," EnergyQuest chief executive Graeme Bethune said.
Rising consumption
The strong recovery in gas demand saw OECD gas consumption rise 4.5%, year-on-year, according to International Energy Agency (IEA) gas statistics, with EnergyQuest noting demand was up 13.5% in OECD Europe.
EnergyQuest also highlighted that China's gas imports, both LNG and pipeline gas, were up 24% in the first half of the year, compared to the same period in 2020.
Partly impacting Chinese gas demand was the surging price of thermal coal, with EnergyQuest reporting the Newcastle benchmark price doubled from US$83.03 per tonne in January to US$168.75 per tonne in August.
EnergyQuest also claims China has experienced coal supply issues this year after shutting some domestic mines for safety checks and imposing an informal ban on imports from Australia.
Only 3.2% of China's power was gas-fired in 2020, with 63% generated from coal, however, UK consultancy Wood Mackenzie claims China's gas-fired power generation jumped 14% year-on-year in the first four months of 2021.
Asian LNG imports rise
According EnergyQuest data, China's LNG imports over the first six months of 2021 were 8.7 million tonnes higher than a year earlier, with the US supplying an additional 3.1 million tonnes.
Malaysia also reportedly supplied an additional 2 million tonnes of LNG, an additional 1.5 million tonnes came from Australia, while Qatar was also a major source of additional supply, with EnergyQuest data showing the Middle East LNG giant supplied 1.3 million tonnes of additional LNG to China in the first half of the year.
Japan and Korea also had an increased demand for gas in the first half of 2021, with Japan importing an additional 2.5 million tonnes of LNG in the first half of 2021, while Korea imported an additional 2.2 million tonnes, compared to a year ago.
Competition for cargoes
The surge in Asian demand has seen Europe locked in competition for LNG cargoes, with EnergyQuest noting that European LNG imports had actually declined by 10.9 million tonnes in the first half of the year, despite the increase in gas demand, with 4.8 million tonnes accounted for by lower imports from Qatar.
Despite the drop in LNG imports, overall gas imports to OECD countries did actually increase 7.5 million tonnes in the first half of the year, with the additional supply coming via pipeline from Russia and North Africa, however it has still not been enough to meet demand.
EnergyQuest noted that the bitterly cold northern winter had left European storage sites at their lowest in more than a decade, while also claiming gas stockpiles are 20% below the seasonal average coming into the heating season.
According to data from Gas Infrastructure Europe, storage across the region is only about 71% full, compared with a pre-epidemic average of 84% for this time of year.
EnergyQuestd noted European storage rates have not been below 77% at this point of the year throughout the past decade, threatening the region with a gas shortage this winter.
Australia sidelined in spot price surge
EnergyQuest also claimed in its monthly report that the world's largest exporter of LNG, Australia, had largely been left on the sidelines amid the soaring spot prices and increased Asian and European demand.
Australia's LNG projects operated at near capacity in August, however, the majority of sales were sold under oil-linked long-term contracts.
Australia shipped 7.8 million tonnes of LNG in August just shy of the record 7.2 million tonnes shipped in March this year, with the August shipments equating to 84.5 million tonnes per annum, on an annualised basis.
Of the 105 cargoes shipped in August, EnergyQuest states only nine were sold on the spot market.
Projects on Australia's west coast were operating at about 99% of capacity, according to EnergyQuest, while east coast projects were operating at 87% of capacity, with output from the Australia Pacific LNG project impacted by scheduled maintenance.
Higher oil prices have also provided a boost to Australia's LNG export revenue, with EnergyQuest estimating total export revenue in August totalled A$4.54 billion (US$3.27 billion), a 130% increase on the same month last year.