Golar LNG's floating liquefied natural gas vessel Gimi on Sunday sailed away from Seatrium's Tuas Boulevard Yard in Singapore, en route to BP's Greater Tortue Ahmeyim (GTA) project on the maritime border between Mauritania and Senegal where it will exploit gas from phase one of the GTA fields development.
Gimi is now sailing under its own propulsion, supported by an escort tug, on a voyage expected to take around 60 days including refuelling stops in Mauritius — prior to rounding the Cape of Good Hope — and in Namibia prior to its arrival.
Upon Gimi's arrival, the contractor will notify BP that the vessel is ready to be moored and connected to the nearshore GTA hub, which Golar LNG said is expected to trigger the start of contractual cash flows under its 20-year lease and operate agreement.
Gimi was converted from a 1975-built Moss-type LNG carrier with storage capacity of 125,000 cubic metres.
It is designed for 20 years of operations on-site without dry docking, has a liquefaction capacity of 2.7 million tonnes per annum and is contracted to operate in a water depth of 30 metres.
Seatrium on Monday said the FLNG facility is expected to begin producing at GTA next year, without narrowing down a timeline.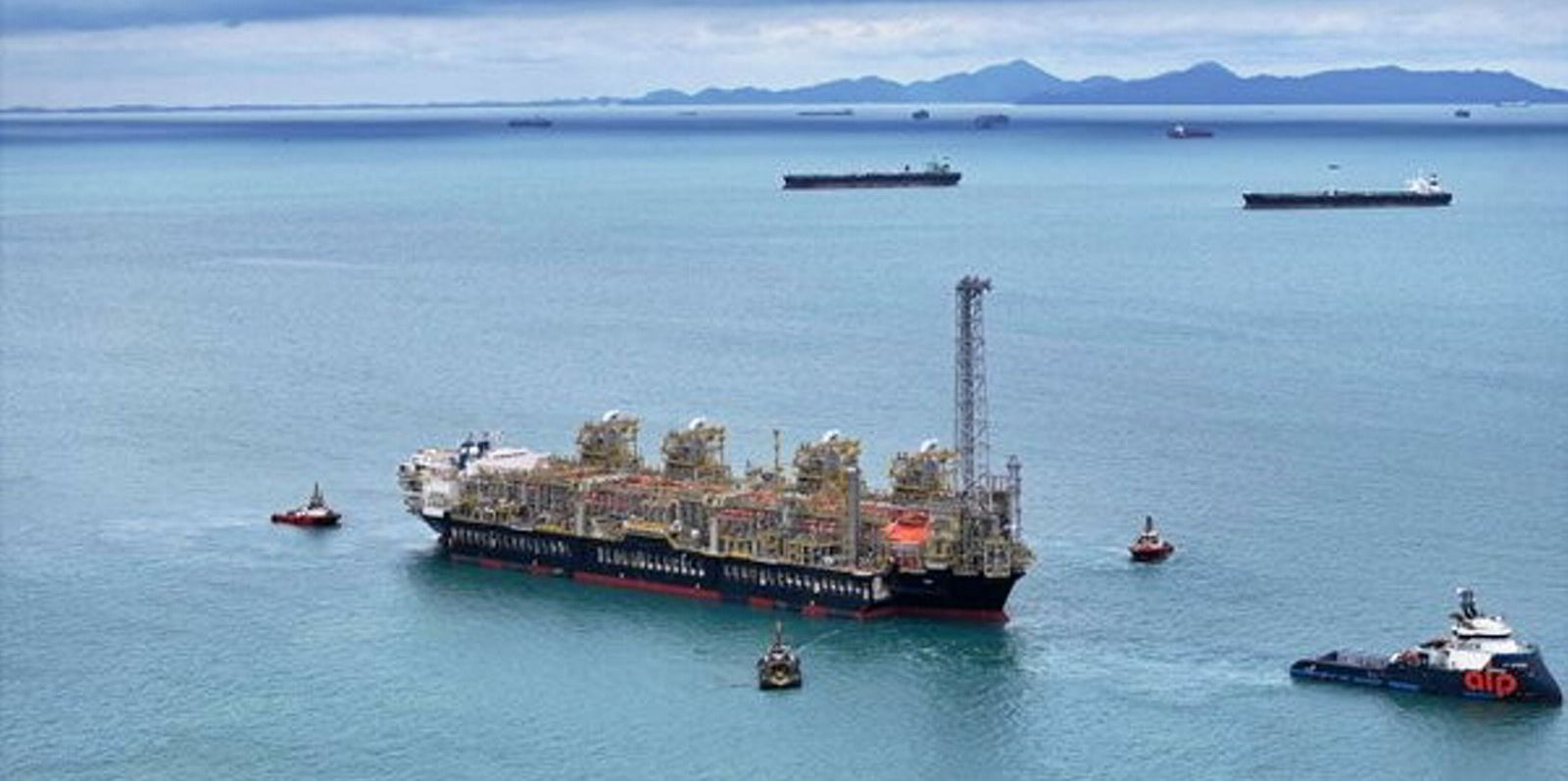 "We are delighted to deliver the world's second FLNG vessel conversion in partnership with Golar LNG. Gimi is a testament to the strong track record of the projects we have delivered to Golar over the years and reflects their confidence in Seatrium as a partner in the development and conversion of high-quality, sustainable and robust production units," said Seatrium chief executive Chris Ong.
"Leveraging our deep engineering expertise in complex offshore conversion projects, as well as our capabilities in executing LNG-related EPC (engineering, procurement and construction) projects, we offer innovative and reliable floating liquefaction solutions to meet the growing midstream needs of the LNG industry."
Seatrium hailed its proprietary FLNG conversion solutions as being quick-to-market while reducing greenhouse gas emissions by 33% on average as compared to a newbuild unit.
Compatriot Keppel Offshore & Marine, which was acquired earlier this year by Seatrium, in 2017 delivered Gimi's predecessor, Hilli, which is currently operating with 100% uptime offshore Cameroon.
"We would like to thank Seatrium, Black & Veatch and other suppliers for another successful FLNG delivery. With Gimi soon on site for start-up of operations, Golar will double its operating fleet of FLNGs and bring total installed liquefaction capacity up to 5.1 million tpa," commented Golar chief executive Karl-Fredrik Staubo.
"As the leading, independent owner and operator of FLNG units globally, we are committed to enabling monetisation of attractive proven gas fields through our market leading operational track record, attractive capex/ton[ne] of liquefaction capacity and amongst the industry's most efficient emissions/ton[nes] produced LNG," added Staubo.
Never miss a must-read story
Get notified when we publish articles from your selected sectors, businesses or journalists.