Last-ditch talks were scheduled to be held on Wednesday between Woodside Energy and labour unions aimed at averting industrial action that could impact production at the Australian operator's North West Shelf liquefied natural gas operations, which supplies the bulk of its cargoes to North Asian customers.
European gas prices earlier this month spiked after market fears that unionised workers could down tools at key facilities for the Woodside-operated NWS LNG project and also at Chevron's Gorgon and Wheatstone liquefaction projects in Australia.
European gas benchmark Dutch TTF hit a new high on Tuesday with the TTF front-month contract pricing trajectory on the ICE exchange closing at €42.9 ($46.6) per megawatt hour on 22 August, reflecting market nervousness about the outcome of the talks.
Meanwhile, Upstream's sister publication Tradewinds on Monday reported that spot and term charter rates for LNG carriers have significantly increased earlier in the year than might normally be expected as nerves have been set jangling over the impact on supply from the threat of industrial action in Australia.
Vessel owners and brokers alike said there were few firm fixtures being concluded, which illustrates the prevailing market sentiment, according to Tradewinds.
However, sources close to the Australian LNG project operators claimed it was too early to talk of any possible force majeure considering that there was no certainty of strike action or work to rule.
"There are many different forms that protected industrial action might take. Those range from things that are slowdowns — or what I call headaches and inefficiencies in the business — [all the] way up to complete stoppages," Woodside chief executive Meg O'Neill told analysts on Tuesday's first-half conference call.
"One of the things that we're very focused on, something that the Fair Work Commission and the unions are also focused on, is ensuring safety of people and operations throughout. So, if we do have protected industrial action, we all want to be working together to ensure safety of people and operations."
However, as O'Neill conceded, there would be very little production flexibility should the North West Shelf assets be shut down.
"Without North West Shelf gas, our interconnector gas cannot be processed (the 3.2-kilometre interconnector pipeline connects Pluto LNG with Woodside's Karratha Gas Plant). One of the challenges with Pluto gas is its high nitrogen content," she said.
Woodside has been in a bargaining process since April with the Australian Workers' Union and the Electrical Trades Union relating to the offshore workforce on its North Rankin Complex and Goodwyn Alpha and Angel platforms that deliver feed gas to the NWS LNG project.
Unionised workers at Chevron's Gorgon and Wheatstone LNG projects have also threatened industrial action and the US operator has provided proposed Enterprise Agreements for employees at the Gorgon and Wheatstone onshore facilities to vote on.
"With the next week for employees to consider the proposed agreements, the vote will open next Wednesday 30 August and close Thursday 31 August," a Chevron spokesperson told Upstream.
The Woodside-operated NWS project has export capacity of 16.9 million tonnes per annum of LNG, while Chevron's three-train Gorgon LNG facility has nameplate capacity of 15.6 million tpa and its Wheatstone liquefaction facility has two trains with combined capacity of 8.9 million tpa.
"We continue to have a number of very constructive bargaining discussions with our employee representatives as well as the unions that they're associated with…," added O'Neill.
"I would highlight that over the course of bargaining, we have come to agreements, substantive agreements, on a number of items that have been important to our workforce. And we will continue to engage constructively in these open discussions with our employees."
She added that while Woodside's employees who are union members have supported protected industrial action, there are a number of different actions that they might take, ranging from things that would have a modest impact on the business to things that would have a more significant impact on the business.
"I don't know what the unions are going to call, what we can control is the engagement that we have with our employees, the engagement we have in the bargaining process. We've been listening, trying to really understand the things that our employees are concerned about, and coming up with solutions."
The Offshore Alliance — an alliance between The Australian Workers' Union and the Maritime Union of Australia — after earlier meeting with members working at Woodside's Goodwyn Alpha, North Rankin Complex and Angel Deep facilities informed that strike action could occur as early as 2 September.
Negotiations commenced earlier in the year between Woodside and the OA after it took the Australian operator to the Fair Work Commission and successfully sought an order for bargaining to commence.
Offshore Alliance members working at Woodside's NWS platforms are seeking to have industry standard terms and conditions formalised in a collective agreement with the company, including job security provisions — to prevent low-wage contractors from undermining the job security of Woodside employees; and remuneration — that is on the same level as other tier one operators in Australia that takes into account the qualifications, skills, experience and hazardous working environment, the OA said.
"Woodside tried every tactic it could think of to avoid bargaining with its workers as a collective, but in the end the company failed to maintain the status quo it liked — one where what the company says goes," said OA spokesperson Brad Gandy.
"It is the recalcitrance and pig-headedness of Woodside that has placed the company in the position it is in now, not the workers.
"The Alliance first approached Woodside to bargain for an agreement to apply to the NWS platforms in May 2022. Woodside has dragged this out and brought us all along with them.
"Woodside must now realise that we are not going away. Offshore Alliance members don't take industrial action lightly, but Woodside is really leaving them with little choice here," added Gandy.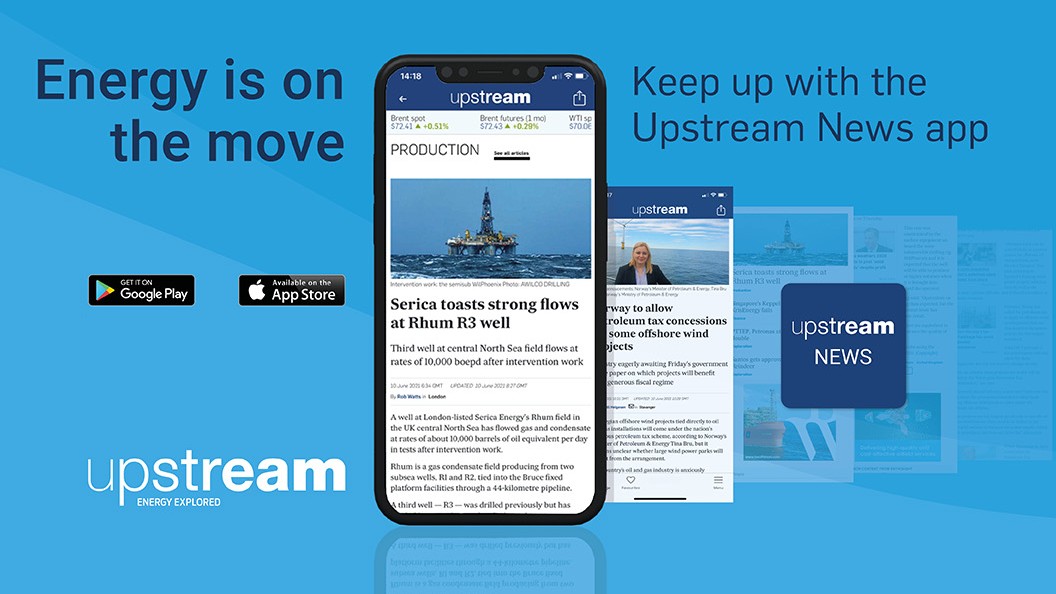 Download the Upstream News app
Read high quality news and insight on the oil and gas business on-the-go