Russian authorities have prepared the ground for the country's largest privately held gas producer, Novatek, to become the second-largest shareholder in the Sakhalin 2 oil and gas development after the project's assets were transferred to a new operator.
Speaking at the Eastern Economic Forum in Vladivostok, in Russia's far east, Russian Energy Minister Nikolay Shulginov said the government would be happy to see Novatek entering the Sakhalin 2 project, which includes the country's first liquefied natural gas export scheme.
Prime Minister Mikhail Mishustin signed a resolution earlier this week, setting out the terms for potential bidders for Shell's former 27.5% stake in Sakhalin 2, following the UK supermajor's decision to exit its Russian holdings.
Earlier in September, Mishustin rubber-stamped resolutions to approve applications from Japan's Mitsui and Mitsubishi to regain their stakes of 12.5% and 10%, respectively, in Sakhalin 2.
Both companies agreed to the terms proposed by Russian authorities following the expropriation of Sakhalin 2's assets in July and the subsequent transfer of a 50% stake in the new operator, Sakhalinskaya Energia, to state gas giant Gazprom.
Under these terms, Shell, Mitsui and Mitsubishi were given one month to apply to the Russian government to reinstate their former shareholdings in Sakhalin 2 by taking equity in the new operator, under a deadline that expired on 4 September.
Tailored terms
According to Mishustin's latest resolution on Sakhalin 2, any potential bidder for unallocated shares in the project should demonstrate to the government that it operates an LNG facility with a production capacity of at least 4 million tonnes per annum.
Any bidder should also have long-term charter agreements to operate a fleet of LNG carriers with a combined carrying capacity of at least 4 million cubic metres.
Finally, the bidder should present proof that it has long-term LNG sales agreements with international buyers and that it has already delivered more than 40 million tonnes of LNG in total to foreign markets.
Novatek is a controlling shareholder in the West Siberian Yamal LNG gas development project, which operates a four-train gas liquefaction plant with a nameplate capacity of about 17.5 million tpa near the port of Sabetta on the Yamal Peninsula.
The company also has long-term charter agreements to use 15 specialised LNG carriers capable of moving independently in ice thicker then two metres.
No other Russian company, including Gazprom, has satisfied the terms of the Mishustin's latest resolution.
Novatek speaks of prior audit
Speaking in Vladivostok on Thursday, Novatek executive chairman Leonid Mikhelson said his company will ask the government for an opportunity to conduct its own wide ranging audit of Sakhalin 2's finances, assets and operating facilities before making a final decision on whether to bid for a stake in the project.
However, Mikhelson has already said that Novatek is "interested in participating" in Sakhalin 2.
According to previous resolutions on the matter, Russian authorities have four months after 4 September to carry out their own audit of the project and then stage an auction to find new buyers for any unclaimed stakes in Sakhalinskaya Energia.
As Sakhalin 2 has demonstrated its ability to produce significantly above its nameplate capacity of 9.6 million tpa following a debottlenecking programme, Novatek's stake could yield at least 550,000 tpa of additional LNG volumes for the company to sell on international spot markets.
Almost all of Sakhalin 2's nameplate capacity is pre-sold under long-term agreements to Japan, South Korea and China, though some term buyers are understood to have been able to re-sign purchase contracts with the government-created operator.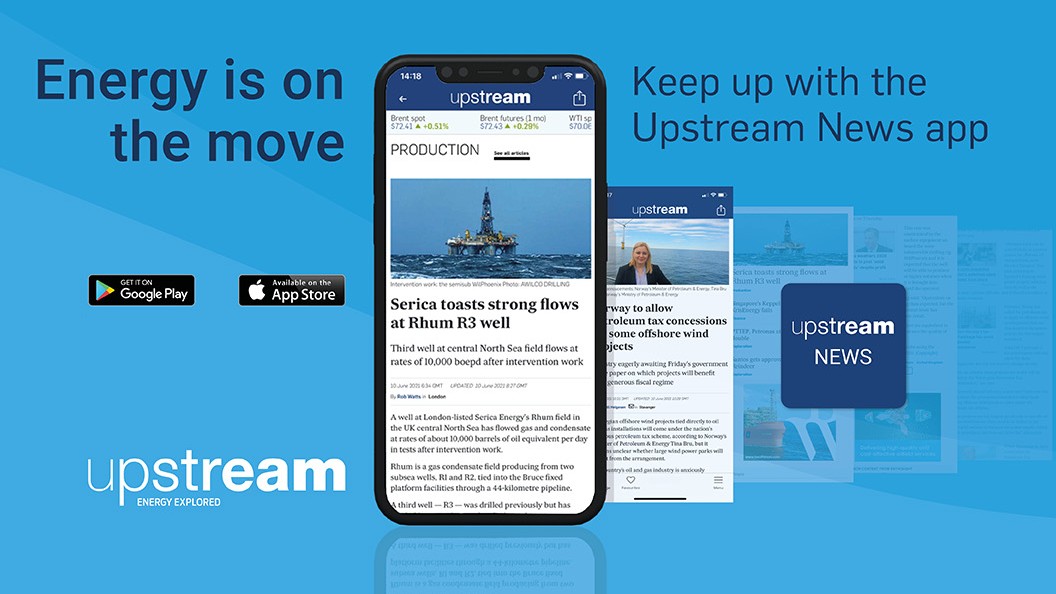 Stay a step ahead with the Upstream News app
Read high quality news and insight on the oil and gas business and its energy transition on-the-go. The News app offers you more control over your Upstream reading experience than any other platform.