Russian liquefied natural gas projects are facing another major setback in the wake of Western sanctions following Russia's invasion of Ukraine, with the government apparently unable or unwilling to allocate billions of rubles of funding.
The funds had been earmarked for domestic companies that were asked to supply replacements for Western-manufactured equipment that the sanctions have banned from Russian LNG projects.
Authorities in Moscow have so far agreed to make available just 300 million rubles ($5 million) to finance research and development under an import replacement initiative for 2022 and 2023.
The update has been issued by the Russian Economics Development & Trade Ministry and the report, initially shared in a Russian non-governmental organisation social network channel and seen by Upstream, says that authorities still expect local manufacturers to be able to supply 18 categories of essential equipment for LNG plants in the country by 2030.
If this goal is achieved, it will mean that after 2030, future LNG plants under construction in Russia may source up to 80% of required units and supplies from domestic manufacturers, compared with an estimated 40% today, according to the ministry.
The ministry has estimated that over 89 billion rubles will have to be invested with local manufacturers between 2022 and 2030 in order to reach the declared replacement target, and stressed that almost all financing have to be sourced elsewhere and will not be provided from the Russian federal budget.
In June, Leonid Mikhelson, executive chairman of Novatek, Russia's largest independent gas producer, suggested that the Russian government would need to disburse 24 billion rubles in short-term financing to several Russian manufacturers in order to to kickstart their R&D efforts for what he described as the first step toward supplying the LNG-related equipment locally on the targeted scale.
First train
Novatek is a leading shareholder in the Arctic LNG 2 project that will feature three LNG processing trains on the Gydan Peninsula in West Siberia, exporting close to 20 million tonnes per annum of LNG to global markets.
The first train for Arctic LNG 2 is almost complete following delivery of all required modules from China to a specialised yard next to the village of Belokamenka near the Barents Sea port of Murmansk and installation on a concrete gravity-based foundation (GBS), a Novatek spokesperson said.
Shipping of modules for the second and third trains from China is on hold however because of the impact of US and European sanctions prohibiting the supply of equipment for new LNG developments.
Arctic LNG 2 trains are based on a floating GBS and will have to be towed from Belokamenka to the Gydan Peninsula for installation and final commissioning.
The first train may remain in Belokamenka until Novatek finds a solution to provide electric power to the facility, after US supplier Baker Hughes reportedly declined to deliver compact LM9000 gas powered turbines to Arctic LNG 2 in order to avoid possible violation of Western sanctions.
An earlier report suggested that Novatek had turned to Turkey's manufacturer Karpowership to order a floating power plant for the first LNG train instead of reaching out to Russian suppliers.
Karpowership is owned by Karadeniz Holding, one of the world's largest operators of such power facilities. It owns and operates a fleet of around 20 specialised ships that supply power to projects across the globe, but Novatek, contacted by Upstream, has not confirmed any supply deal yet.
Novatek has not pushed back the deadline of 2023 to start Arctic LNG 2 first train, and hence is thought to be striving hard to avoid any major delay in securing an alternative power supply source for the facility.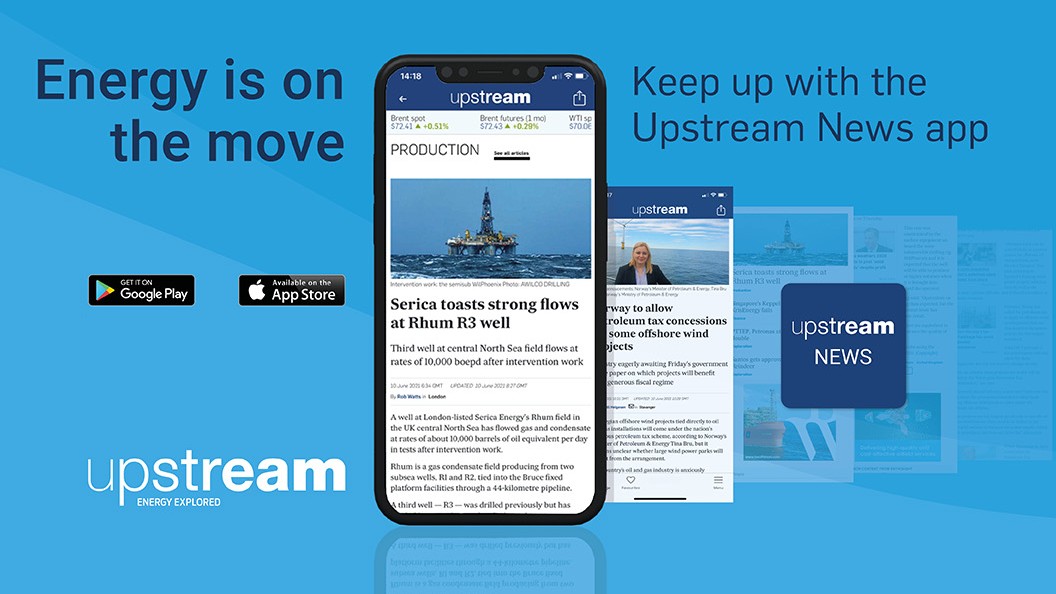 Stay a step ahead with the Upstream News app
Read high quality news and insight on the oil and gas business and its energy transition on-the-go. The News app offers you more control over your Upstream reading experience than any other platform.