Australia's Woodside Petroleum has forecast a payback period of just six years for its freshly sanctioned Scarborough gas development and Pluto Train 2 expansion in Western Australia.
Woodside took a final investment decision on the integrated development on Monday, forecasting an internal rate of return above 13.5% and a payback period of six years on its US$6.9 billion share of the US$12 billion development.
If Woodside is able to achieve its forecast six-year payback period, consultancy Wood Mackenzie said it would be "decades shorter" than the payback period for the projects delivered in Australia's last liquefied natural gas wave.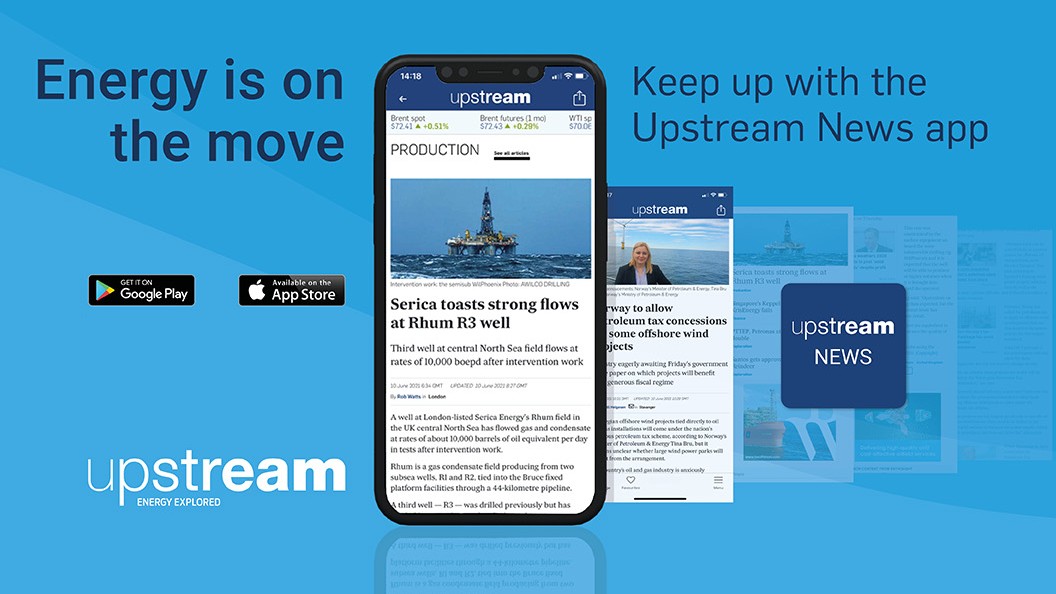 Stay a step ahead with the Upstream News app
Read high quality news and insight on the oil and gas business and its energy transition on-the-go. The News app offers you more control over your Upstream reading experience than any other platform.
"Aware of Australia's lamentable track record in LNG project delivery, Woodside has wisely focused on reducing the risk of cost overruns. Pluto Train 2 is a brownfield expansion with site works complete, while Scarborough's contracting approach shifts much of the cost overrun risk to the contractors," Wood Mackenzie senior analyst Daniel Toleman explained.
He added that Scarborough's sanction also raised "big questions" for the neighbouring North West Shelf (NWS) joint venture, which Woodside also operates.
"With Scarborough confirmed to Pluto, the forward plan for the NWS now needs urgent clarification. The once-mighty NWS is maturing and needs new resource to keep its five trains full," Toleman said.
"Third-party agreements have been struck with Waitsia and Pluto. But these only provide a stopgap as we see spare capacity increasing to more than 8 million tonnes per annum by 2030. A sizeable backfill development is needed to change this course."
The International Energy Agency, one of the world's most conservative energy bodies, has said that there should be no new coal or gas projects, and yet here is Woodside, like a bunch of vandals in the night, trying to rush this monstrous project through.

Greenpeace Australia Pacific chief executive David Ritter
Woodside has earmarked its Browse development to provide backfill gas for the NWS development, however, a final investment decision scheduled for late this year was suspended due to Covid, and is now struggling to regain momentum.
Differing joint venture motivations, liquefied natural gas tolling and dealing with a high carbon dioxide intensity are among the headaches facing the Browse development.
Scarborough sanctioned at 'interesting time'
Wood Mackenzie also notes the sanctioning of Scarborough comes "at an interesting time for the global LNG market", with spot prices at record highs and the UK-based consultancy anticipating prices to remain strong through to 2026, when Scarborough is expected to come online.
While cashflows from high LNG prices will likely help Woodside fund the development, Wood Mackenzie warned there is a risk the project will start up as the next supply glut — led by Qatar — begins.
"Woodside is not the only LNG player looking to take advantage of rising prices and strong demand," Toleman said.
"Over the next 12 months we expect several low-cost projects to move towards sanction. These include Cheniere's Corpus Christi Stage 3 and Venture Global's Plaquemines project in the US, North Field South in Qatar and Arctic LNG-1 in Russia."
Industry welcomes Scarborough and Pluto sanction
The sanctioning of the project was welcomed by upstream industry body the Australian Petroleum Production & Exploration Association (APPEA).
"The benefits of this project are significant, creating 3200 jobs at peak during its four-year construction and securing the future of around 600 Scarborough jobs during operations," APPEA chief executive Andrew McConville said.
"These jobs are on top of the 80,000 direct and indirect jobs — and hundreds of thousands of Australian jobs — that depend on the affordable, reliable and cleaner supply of oil and gas."
The Chamber of Minerals & Energy of WA (CME) also celebrated the sanctioning of Scarborough and Pluto Train 2, noting the integrated development was expected to contribute A$19 billion (US$13.8 billion) to the Australian economy through taxation and boost national gross domestic product by A$125 billion to 2063.
'Climate-wrecking project'
The sanctioning of Scarborough was not universally celebrated, however, with shareholder advocacy organisation, the Australasian Centre for Corporate Responsibility (ACCR), hitting out at what it dubbed as a "climate-wrecking project".
"Woodside has declared war on the climate by reaching FID on the single largest fossil fuel project in Australia in recent memory," director of climate and environment at the ACCR, Dan Gocher, said.
"Contrary to Woodside's claims, Scarborough gas is incompatible with keeping 1.5 degrees [Celsius] alive. Recent analysis by Carbon Tracker has determined that the Pluto Train 2 project is not even compatible with limiting warming to 2.7 degrees."
Gocher also warned that Woodside's US$6.9 billion share of the total US$12 billion investment also posed an "unacceptable level of risk" to shareholders.
"Woodside's agreement with Global Infrastructure Partners (GIP) will see it assume responsibility for all of the legal and regulatory risk, and bear the cost of any overruns. It's debt dressed up as equity," he claimed.
"Woodside is a consistent failure in delivering projects on time and on budget. In 2010-11, the cost of Pluto LNG blew out by A$2 billion and was more than nine months overdue."
Meanwhile, Greenpeace's Australia Pacific arm stated that Woodside's decision to press ahead with Scarborough without all necessary approvals in place indicated "desperation" from the Australian operator.
"The International Energy Agency, one of the world's most conservative energy bodies, has said that there should be no new coal or gas projects, and yet here is Woodside, like a bunch of vandals in the night, trying to rush this monstrous project through," Greenpeace Australia Pacific chief executive David Ritter said.
"Woodside is treating Australians, and in particular the people of Western Australia, with contempt.
"Public outrage at what Woodside has planned — the threats to whales, the marine environment, the WA coastline and the climate — will continue to grow.
"For so long as the company persists on this course, the corporate name of Woodside will become synonymous with the destruction of everything that Australians hold dear".
Greenpeace noted that Woodside was still yet to clear a number of regulatory hurdles on Scarborough, including "an uncertain approvals process and an unresolved legal challenge to the primary approvals process in the WA Supreme Court".