OPINION: As Upstream this month celebrates its 25th anniversary, I can still recall leafing through the salmon-coloured newspaper for the first time as I began my energy journalism career more than 20 years ago at a global newswire.
The Upstream newspaper quickly became my go-to source for learning about the people, projects and companies in the exciting world of exploration and production.
I covered oil price swings from the floor of the New York Mercantile Exchange, met leaders of oil-rich states during the United Nations General Assembly, interviewed the Opec secretary general in front of a London audience, and flew to European and African locales to meet with executives in the C-suite and glimpse energy operations firsthand.
Covering energy is intriguing on so many levels: What other industry fuels the global economy, designs and builds technologically complex offshore projects at scale, zigs and zags in perennial boom-bust cycles, holds enormous sway in geopolitics, and sometimes is wielded as an economic weapon?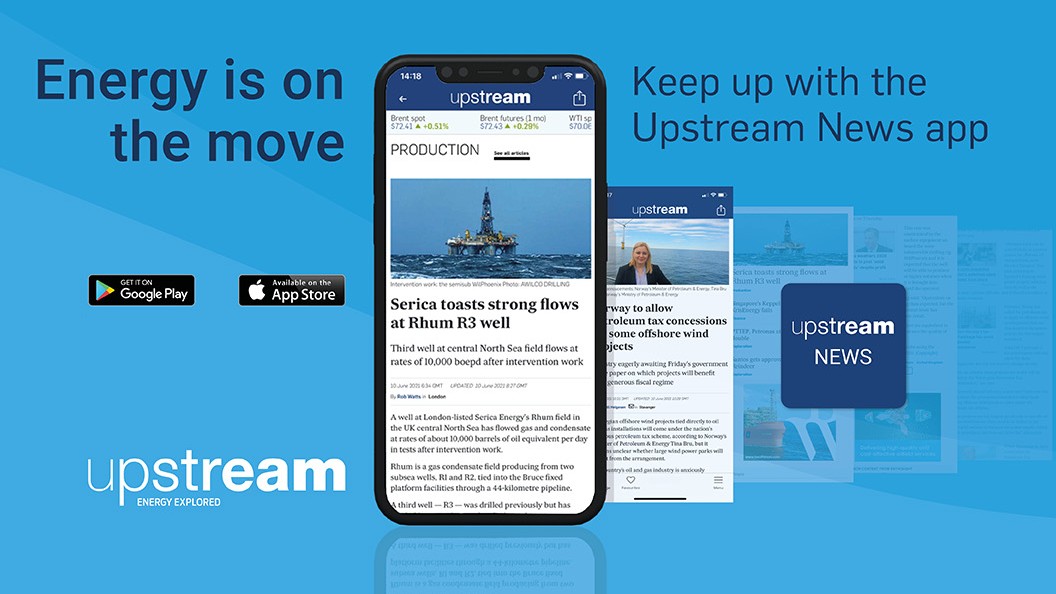 Stay a step ahead with the Upstream News app
Read high quality news and insight on the oil and gas business and its energy transition on-the-go. The News app offers you more control over your Upstream reading experience than any other platform.
Today, I am fortunate to serve as editor-in-chief of the talented and tenacious Upstream news team, which covers the evolving energy sector 24 hours a day from locations dotted around the world.
Over Upstream's first 25 years, our coverage has evolved as the oil and gas industry has changed: Upstream has explored the technological marvels of producing in deeper waters at higher pressures, efficiencies gained through digitalisation and automation, liquefied natural gas opening up new global export opportunities, and shale production revolutionising onshore oil and gas in the US.
Throughout the Covid-19 pandemic, Upstream covered the impacts on oil and gas projects from last year's historic oil price collapse.
Today, we are witnessing the inflationary and supply-chain pressures from surging demand as lockdowns have eased.
Upstream has also expanded its focus to explore how the energy industry reckons with the existential threat from man-made climate change.
Transitions and turbulence
Technology-driven transitions can bring lucrative opportunities for those who innovate and adapt, but they generally also bring significant turbulence.
The newspaper industry itself faced such disruption when Silicon Valley technology companies wrested away much of print newspapers' revenue by competing with new, targeted advertising and editorial content through Google's search engine and Facebook's social media platforms.
The global newspaper industry has seen waves of spending and job cuts since the first dotcom boom, not unlike the layoffs and cost cuts that hit the energy industry as Covid-19 first enveloped the globe last year.
But as the energy sector evolves to tackle the climate change and coronavirus threats, Upstream has also transformed itself to bring you more news online — in real time — about the oil and gas sector and its shift toward low-carbon energy.
Upstream's evolution
From our roots as a newspaper, Upstream now reaches more subscribers in the industry digitally than in print — through our new Upstream News app, Upstream Online alerts, e-paper app, Upstream and Accelerate newsletters, and our Upstream digital roundtable events.
Over the next 25 years, as the fossil fuel industry continues to produce hydrocarbons while scaling up carbon capture, clean hydrogen, geothermal energy and renewables, we will deliver the exclusive news that enables you to navigate safely beyond the breakers.
Before joining Upstream in January 2020, Leia Marie Parker served as managing editor for EMEA energy coverage at Dow Jones Newswires and The Wall Street Journal, and as managing editor of the Silicon Valley Business Journal in California.
(This is an Upstream opinion article.)