OPINION: Saudi Arabia is increasingly nearing its oil production limit, with multiple industry sources claiming the country — the world's largest oil exporter— might not be able to pump to its nameplate capacity in the short term.
State-owned Saudi Aramco has an oil production capacity of 12 million barrels per day, but is said to be currently producing about 10.5 million bpd, which also reflects output cuts imposed by the larger Opec+ grouping.
Energy expert and S&P Global vice chairman Daniel Yergin recently said in a note that Saudi Arabia does not appear to have a large amount of extra oil that can be produced at short notice.
Yegin's statement echoes a wider industry-based understanding that the country will struggle to reach its nameplate capacity on a sustainable basis in the short term, owing to several constraints.
Multiple people close to Aramco's operations told Upstream that, despite soaring global oil demand and pressure from the US to scale up its oil production swiftly, the Saudis may not be able to sustain even 11.5 million bpd for a longer time frame.
Technical challenges
For decades, Aramco has been producing from flagship onshore oilfields including Abqaiq and Ghawar, which are now said to be facing natural field declines.
One industry source explains that declining oil production from the country's maturing fields, delays in the execution of brownfield and maintenance projects, well pressure constraints and other key technical field issues could restrict Aramco's ability to boost oil production swiftly from its assets.
There is also a danger of damaging oil reservoirs if production is increased too quickly.
Any attempt to ramp up output from mature fields through additional enhanced oil recovery methods will require a great deal of planning and execution that cannot be taken on an arbitrary or a short-term basis.
Another industry expert told Upstream that oil giants like Aramco cannot always produce to their limits for months at a time, as that can lead to faster declines in the reservoirs and threaten the long-term potential of the oilfields.
Lower production
Despite its Opec+ production quota of almost 11 million bpd in August, Aramco's actual output is expected to be relatively lower, due to various technical challenges.
Other Opec+ nations also face multiple technical challenges for production and could increasingly fail to meet the targets being set by the group.
Reduced upstream investments and drilling activities in recent years due to the Covid-19 pandemic have also added to the production challenges faced by Aramco and other producers in the region.
Crown Prince Mohammed bin Salman's recent statement that the country will not have any additional capacity to increase production beyond the envisaged 13 million bpd level by 2027 also highlights Saudi Arabia's inability to emerge as the swing producer in the coming years.
Saudi Arabia has been a swing oil producer for decades, rescuing the group during adverse circumstances while also helping to balance the oil markets.
However, the Opec kingpin now wants other key producers to step up upstream investments and take responsibility for the rising global demand amid a massive shortfall in oil and gas investments.
The country's limited ability to boost output in the coming months could pose further challenges for the Opec+ grouping, which meets early next month to chalk out the way forward.
Sanctions imposed by Western nations on the extended group's key member, Russia, following its invasion of Ukraine in February are putting more pressure on Middle East producers to increase output, despite having limited swing capacity.
If Opec aims to retain its ability to emerge as a major swing producer, other member nations must consider fast-tracking oil and gas investments — not just Saudi Arabia.
(This is an Upstream opinion article.)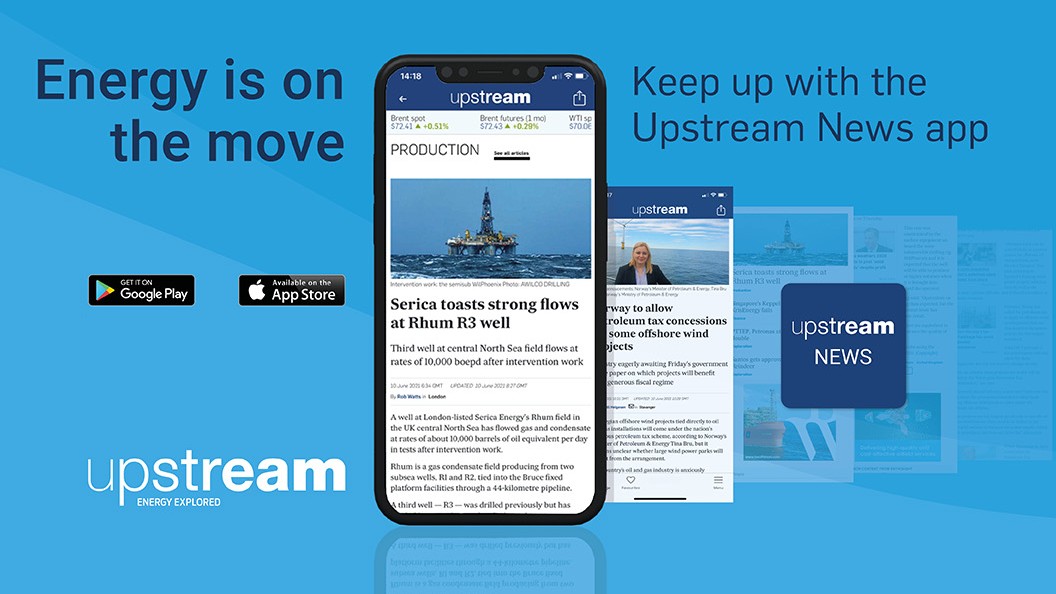 Stay a step ahead with the Upstream News app
Read high quality news and insight on the oil and gas business and its energy transition on-the-go. The News app offers you more control over your Upstream reading experience than any other platform.