OPINION: Brazil's President Jair Bolsonaro was on the warpath over Petrobras price hikes again this week, and this time it was natural gas that was in his sights.
ENERGY EXPLORED: SUBSCRIBE TO ACCELERATE
Gain valuable insight into the global oil and gas industry's energy transition from ACCELERATE, the free weekly newsletter from Upstream and Recharge. Sign up here today.
He described price increases that Petrobras imposed on gas distributors as "unacceptable" and threatened to impose a change in the company's pricing policies, while denying that this would amount to interference.
A previous spat over diesel prices left Petrobras chief executive Roberto Castello Branco in an untenable position and this staunch believer in the benefits of market forces will be replaced by retired general Joaquim Silva e Luna later this month.
Bolsonaro's intervention over fuel pricing has fascinated and alarmed many Brazil-watchers.
The man that Bolsonaro appointed as economy minister, Paulo Guedes, is supposed to stand for the radical side of economically liberal thinking and has promised deregulation and privatisations, but without delivering much.
By forcing Petrobras to water down its market-led pricing policy for diesel and other products, and now intervening over natural gas prices, Bolsonaro has investors wondering if the state-controlled company is once again falling into the clutches of an administration bent on using it as a tool to advance its own policies.
This may be true to some extent, but there are important provisos.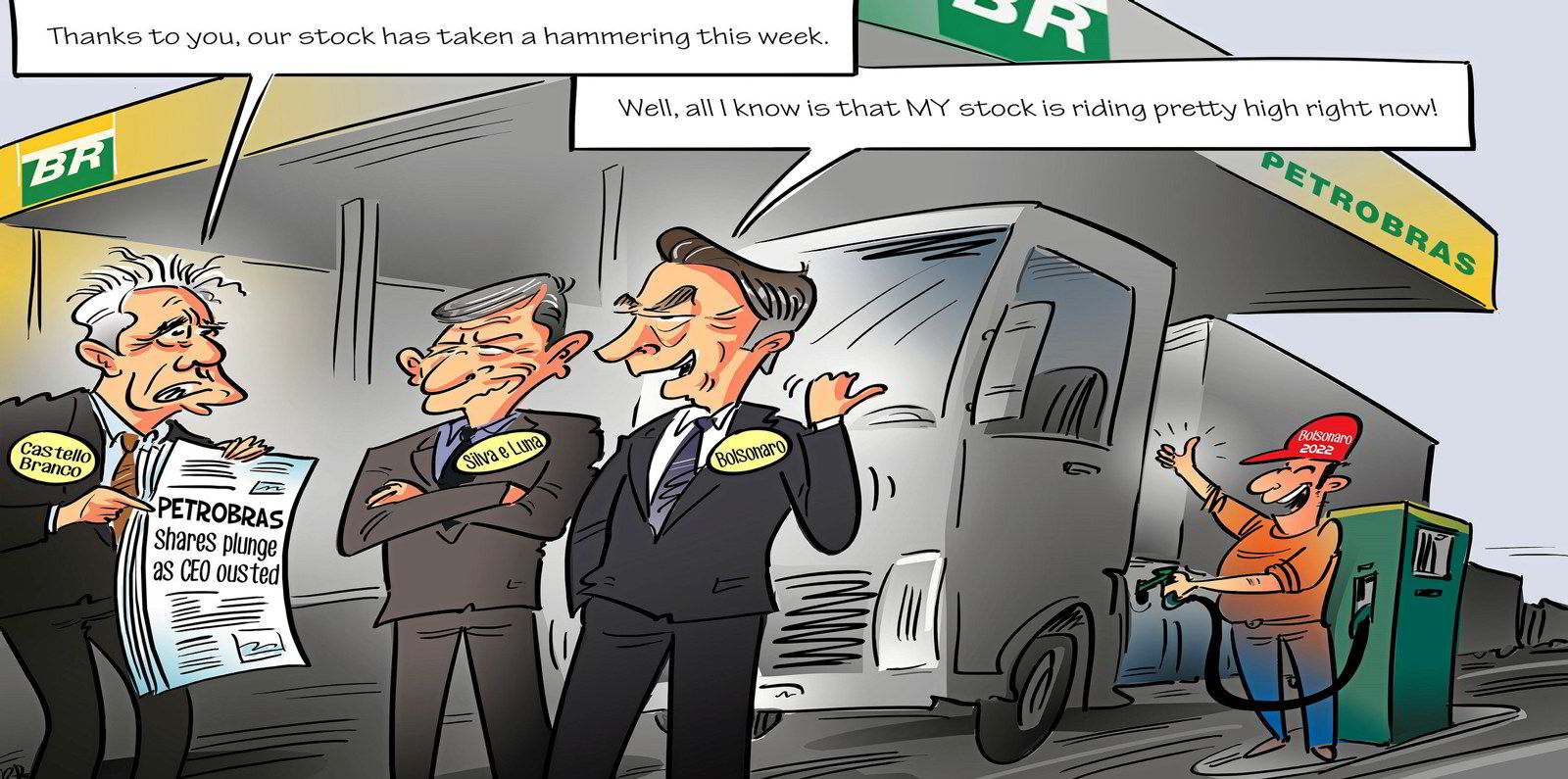 While Bolsonaro has made it clear that he will intervene in order to shore up votes with core groups that make up his disparate political base, he has shown no interest in using Petrobras for vanity projects or for projecting feelings of national pride, as was often the case with the left-leaning administrations that ruled Brazil between 2002 and 2016.
Petrobras' divestments are still moving forward and — although downstream assets may have become a less attractive proposition with price interventions — the upstream sector is likely to continue diversifying and growing.
Bolsonaro's intervention on the issue of natural gas prices, while playing to the crowd, seemed to show little understanding of the reforms taking place under his own administration.
The Petrobras quarterly price adjustment of 39% was certainly big, but it was the latest swing after a topsy-turvy year.
It was also driven by mechanisms that are in the process of being extinguished, along with the Petrobras monopoly over the gas sector.
A government-sponsored gas law that was approved by the Brazilian Congress in March will bring unbundling to the sector and provide access to pipelines and gas processing infrastructure, while allowing new players to sell their gas to customers directly.
This new gas law, which has been broadly welcomed by the oil and gas companies and was actually sanctioned by Bolsonaro this week, offers a real hope for the expected supply "shock" promised by Guedes. The vote has already persuaded Norway's Equinor to take a step forward with one of the country's big gas-rich pre-salt projects.
Not only will the development of big offshore fields ultimately increase the supply of gas, but the law reform will also help gas prices break free from their coupling to international oil prices, traditionally practiced under the monopoly.
Considering also that the Petrobras price hike also took account of heavy depreciation in the Brazilian currency and price indexation for pipeline tariffs, then Bolsonaro's attacks begin to look hollow.
Rather than hollering from the rooftops about Petrobras prices, Bolsonaro should sit down and watch his own administration's reforms take effect.
This will require patience. With pressure now starting to build as a result of his own disastrous handling of the health crisis posed by Covid-19, Bolsonaro's search for easy answers and quick fixes could threaten one of the few achievements his administration has to offer.
(This is an Upstream opinion article.)