OPINION: Petrobras stands out as an oil company that has managed to ramp up production while keeping step with an industry-wide trend toward austerity in 2020.
Stay up to date with Rio Oil & Gas 2020
In some ways, the challenges posed by an earlier home-grown crisis — the huge Car Wash scandal — gave the Brazilian state-controlled company a head start in pursuing the kind of resilience measures needed to survive the current downturn.
Petrobras is now into its fifth year of a deleveraging strategy involving reductions in capital expenditure, the sale of once-hallowed assets and retrenching into the most lucrative pre-salt fields.
Divestment has not moved as quickly as Petrobras would have liked, but the oil giant managed to reduce gross debt by $31 billion between January 2019 and September 2020.
Rather than easing off, the latest Petrobras business plan for 2021-2025 turned the screws again, slashing capital expenditure by 27% compared with the previous five-year plan — it now stands at $55 billion — and re-stating deleveraging targets.
The company's stock dipped when the production target for 2024 was shown to be 5.7% lower than the previous plan.
Yet results achieved on fields such as Tupi and Buzios are so impressive that Petrobras is able to offer a surprisingly robust production profile, despite restricting spending to assets able to reach breakeven at a Brent oil price of $35 per barrel.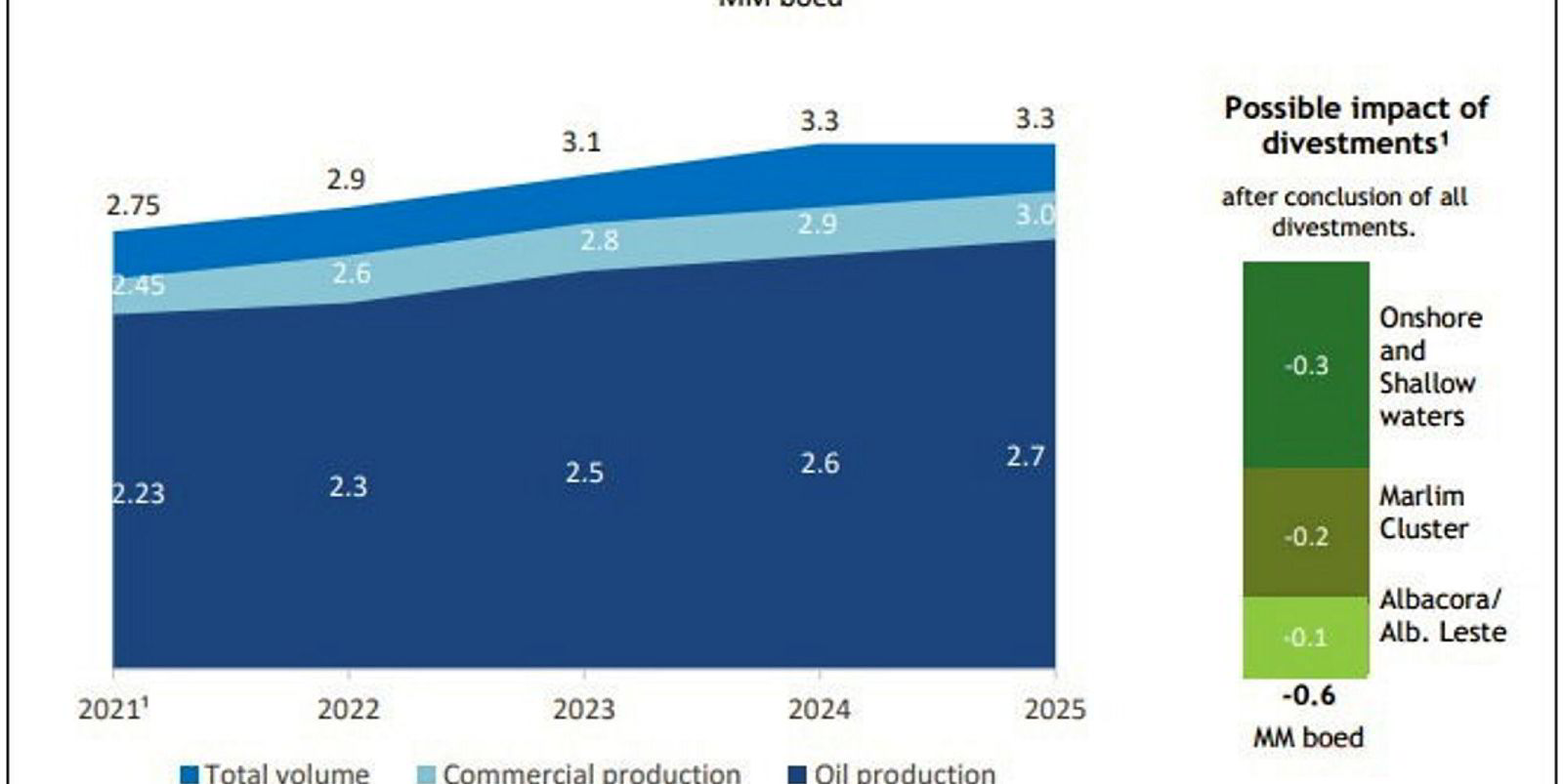 Petrobras still plans to increase output from 2.75 million barrels of oil equivalent per day in 2021 to 3.3 million boepd in 2024, and to then maintain production at this level in 2025.
This output could be somewhat lower, depending on plans to sell off onshore, shallow-water and some big mid-water assets, which could take about 600,000 boepd out of production figures.
As much as one-third of this could result from the sale of a working interest the Marlim field, a former flagship development that was the company's biggest producer for many years.
Schedule slip?
Analysts noted that the reduced ramp-up in 2022 pointed to some schedule slippage with floating production, storage and offloading vessels due to enter operation on the Sepia and Mero pre-salt fields, but the overall picture is one of resilience.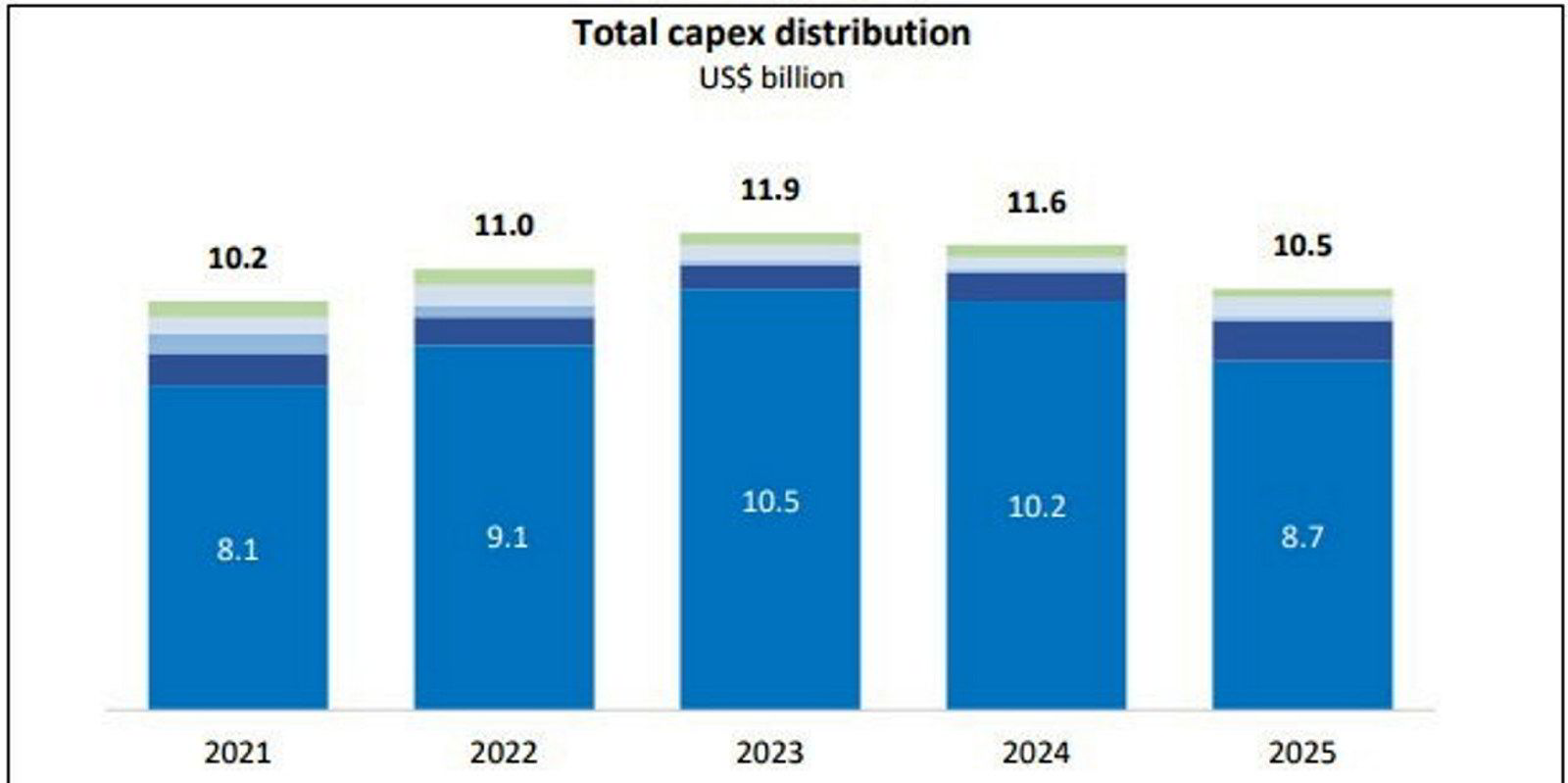 While Petrobras adapts emphatically to the times, there are more searching questions to be faced by Brazil's wider oil sector.
The country will have to compete more effectively for international investment if it wants to avoid billions of barrels of oil being left in the ground.
Rodrigo Leao, research co-ordinator at Brazil's Institute of Strategic Petroleum Studies (Inep), doubts that international investment will flow strongly enough to give the country any significant growth in overall oil production over the next four or five years.
Making assets more attractive for juniors and independents has become a major priority.
This will be tested on 4 December, when Brazil's National Petroleum Agency stages a second offering under its open-door licensing initiative for onshore acreage and offshore concessions that were relinquished or left over from previous bid rounds.
Whatever the outcome of this next offering, there is a growing sense of urgency in Brazil, which still has much to gain from oil and gas revenues.
The emergence of Guyana as a new regional competitor with attractive terms and the looming energy transition have both served to concentrate minds.
(This is an Upstream opinion article.)