OPINION: Total has had enough. A month after fatal attacks on Palma town in northern Mozambique by Islamist insurgents, the French supermajor this week invoked force majeure on its $20 billion Mozambique liquefied natural gas project.
The Afungi construction complex near Palma — which will host Total's initial pair of Mozambique LNG trains plus two more planned by ExxonMobil — is now a mere shadow of the busy site it was last year when thousands of workers were putting the building blocks in place for a project that represents the largest ever foreign direct investment in Africa.
Afungi is now a ghost town, housing only security forces after all oil company and contractor personnel were flown out.
ENERGY EXPLORED: SUBSCRIBE TO ACCELERATE
Gain valuable insight into the global oil and gas industry's energy transition from ACCELERATE, the free weekly newsletter from Upstream and Recharge. Sign up here today.
Total says it will not return until security, safety and stability have been restored in a "verifiable and sustainable manner".
These four words matter.
The once-burnt, twice-shy supermajor and the beleaguered local population learned the hard way in late March that the government's verbal guarantee of security — after an attack near Afungi in December 2020 — counted for nothing when the assault on Palma took place.
This time around, Total will want hard evidence that security has been put in place and will be guaranteed for the long term.
The operator's reference to "stability" also implies that Total will only lift force majeure once insurgent activities in Cabo Delgado province, as a whole, are deemed to be under control.
This is a far bigger ask of a government that has appeared both reluctant and unable to contain the insurgents militarily, while its efforts to implement development policies in a long-neglected province and to counter radical narratives have come to little.
Yet, there are glimmers of hope on the horizon for the hugely important Mozambique LNG project that will be a vital revenue stream in future years for the cash-strapped Frelimo government.
This week, the Southern African Development Community (SADC) committed to deploying 3000 troops and military hardware in Cabo Delgado, a proposal that would come up against President Filipe Nyusi's much iterated stance of not wanting foreign troops on sovereign soil.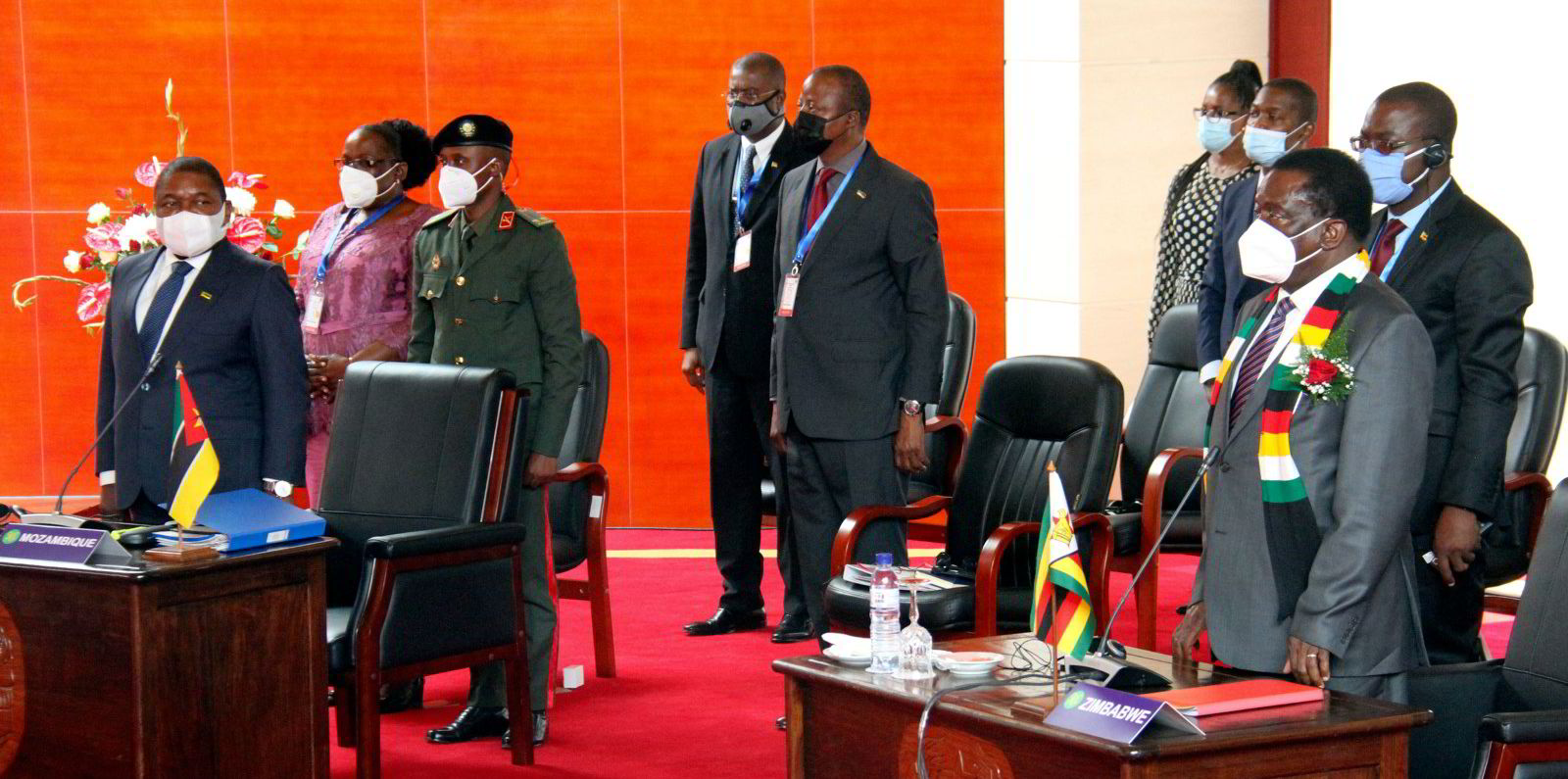 Nyusi may refuse this SADC offer at a critical meeting that was scheduled for 29 April, but has now been delayed. But if he does, it is unclear what other options are on the table to contain the insurgency and satisfy Total's prerequisites to reignite work at Afungi.
If the proposal is approved, this plan is not without risk for the troop-supplying SADC states that could themselves become targets for Islamist attacks, much as Uganda witnessed bombings in Kampala a decade ago after providing military support to counter Al-Shabaab in Somalia.
The humanitarian situation in the province is dire, with non-governmental organisations helping look after some 700,000 refugees, including at least 20,000 displaced citizens sheltering at the gates of Afungi and in the nearby Quitanda resettlement village.
If Nyusi fails to create the concrete conditions necessary for Mozambique LNG to be revived, there will be little chance of ExxonMobil progressing its larger Rovuma LNG scheme.
Nyusi has some tough decisions to make — but make them he must, and quickly.
If the four-year-old insurgency is left to further fester and grow, Mozambique's ambitions to become a global LNG player will founder.
The stakes are high.
* Article updated to reflect delay to SADC meeting originally scheduled for 29 April.
(This is an Upstream opinion article.)