OPINION: Safety sits at the centre of all operations in the oil and gas industry and this is hardly surprising considering that hydrocarbons are highly flammable and inherently dangerous.
Even more so in the offshore industry, which has always been about surmounting the challenges that nature puts in the way of mankind's quest for progress.
Every so often a tragic incident, such as Deepwater Horizon in the Gulf of Mexico, Piper Alpha in the North Sea or the sinking of the P-36 production platform in Brazil's Campos basin, will serve up a reminder of how safety must be central to everything the industry does.
Each incident tends to provide lessons and raise the bar for the future.
The accident that occurred at the Keppel Shipyard in Singapore last week was in an onshore environment, without any escape of noxious fumes or dramatic blowout. But the collapse of a concrete pier holding a crane, which sent one worker to his death and injured three of his colleagues deserves careful attention.
The incident brought bad memories of problems at another Singapore facility, the Jurong Shipyard, which was fined S$230,000 (US$165,000) in 2018 by the Ministry of Manpower over safety lapses leading to another worker losing his life.
Earlier that same year, Jurong was fined a similar amount when poor equipment maintenance was blamed for two further fatalities while in 2017 it was slapped with a S$400,000 for an incident when a rig tilted injuring 89 staff.
The latest incident is now subject to an official investigation to try to uncover what went wrong and to ensure there can be no repeat.
It came at a time of growing concerns about the economic impacts of what seems to be a global shortage of skills and qualified labour.
Attention needs to be given to the possibility that a shortage of suitably trained or experienced workers could also be undermining workplace safety in industrial locations around the world.
The Covid pandemic temporarily closed some businesses and led others to downsize to stay afloat causing customer contracts to fall behind schedule, supplier shortages and new staff needing to be recruited.
In Singapore there is also a focus on the large reliance on migrant workers and whether they could be particularly vulnerable in shipyards or other industrial settings.
The Migrant Workers Centre — backed by the Singaporean Trades Union Congress — said it was "gravely concerned" that accidents appear to be growing and urged "migrant brothers and sisters to look out for one another and come forward to report any potentially unsafe work practices".
The plight of migrant labour in the city state also attracted the glare of global publicity when Covid-19 swept through the cramped dormitories where they were often confined.
Singapore's government has denied suggestions that pandemic deaths or suicides were higher among this vulnerable community, but the issue has not gone away.
A safety drive at shipyards followed previous incidents, but is it now faltering?
No doubt the new inquiry will shed some light on this, and Singapore is not the only place seeking answers.
In Canada, Suncor Energy chief executive Mark Little, was forced to stand down by the board in July following a string of fatalities at its oil sand operations in Alberta, Canada, where 13 employees have died in the past eight years.
In June, four men working for Oil & Natural Gas Corporation (ONGC) of India died when their helicopter crashed in the Arabian Sea and in February three died when a floating production unit exploded and sank off the coast of Nigeria.
One year ago, five Mexican workers were killed when a fire ripped through an offshore production platform operated by Pemex on the Ku-Maloob-Zaap heavy oilfield.
Accidents happen for a wide variety of reasons but an industry coming back after a difficult period needs to remember that safety must be the number one priority.
(This is an Upstream opinion article).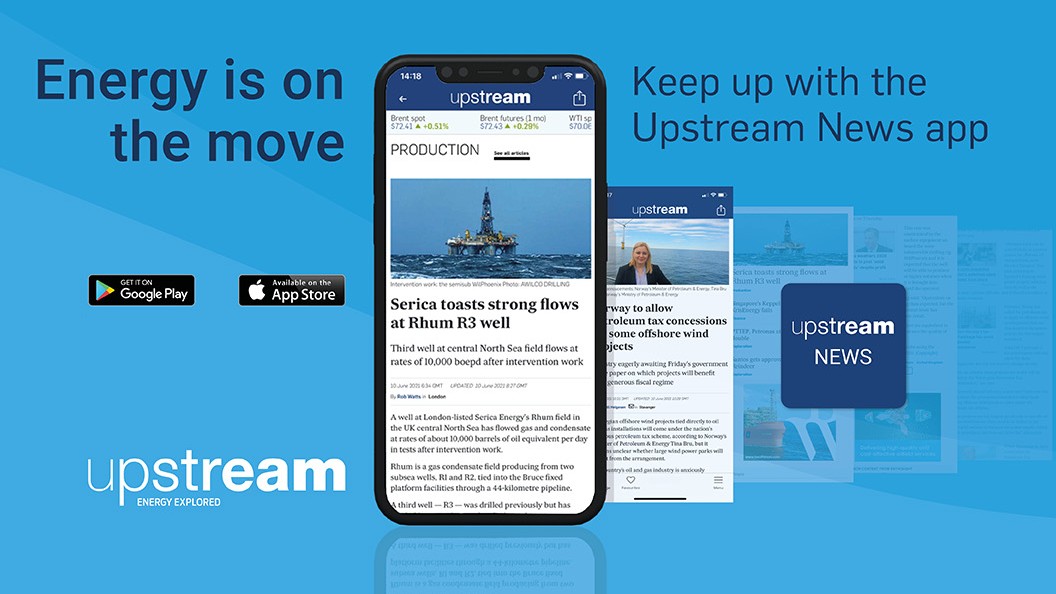 Stay a step ahead with the Upstream News app
Read high quality news and insight on the oil and gas business and its energy transition on-the-go. The News app offers you more control over your Upstream reading experience than any other platform.